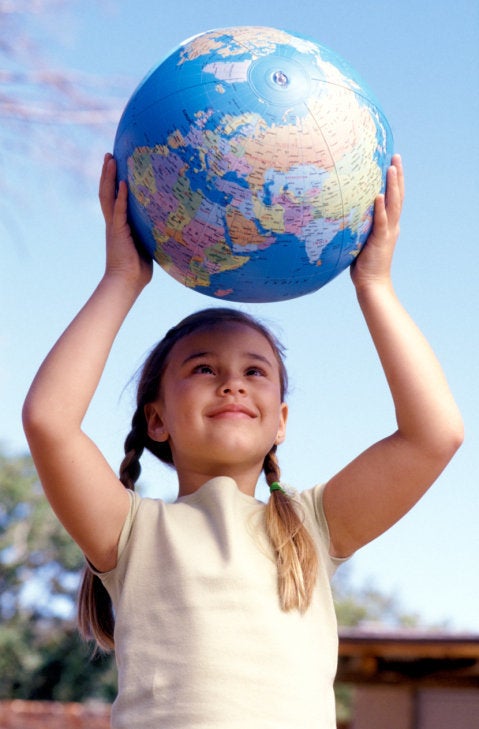 Anyone out there who wants to actively share some good values with your daughter, or looking for that inspirational project to participate in with pre-teen or teenage girls? Thanks to Gender Across Borders blogger Erin Rickard, I just found out about a great idea that may interest you too.
Generations of wise women and men have professed the philosophy of "doing for others" as a certain way to achieve meaning, personal happiness and fulfillment. So how about doing a little something for girls?
There are now over 600 million girls reportedly living in the developing world. They are unable to go to school or stay in school long enough to have an adequate education. They are forced to marry early, often as young as 12 or 13 years old, and with no reproductive choices. With little or no access to health services, these girls often have several children of their own to care for by the time they reach 18 years of age.
These girls need a chance to live free from violence, forced labor and poor health care. They should be able to reach for a better, safer life than their mothers and have that dream become a reality. Improving the quality of life for these girls is possible and the programs that can make the greatest impact on girl's lives include health and wellness services, education, safety and leadership development.
I know that the problem seems overwhelming; but good, solid ways to help are emerging. I particularly like this one named Girl Up. Girl Up is a campaign of the United Nations Foundation (UNF). Begun in 1998, the UNF supports United Nation causes and activities. As an advocate for the UN, the UNF works to connect people, ideas and resources to help the United Nations solve global problems.
The Girl Up campaign was created to "harness the energy and enthusiasm of American girls as a powerful force for change." Check out their two minute video on YouTube:
What a wonderful idea! A campaign focused on raising the awareness of American girls about the plight of girls globally. Girl Up is definitely a refreshing change that turns adolescent girls' attention away from what is on "reality" television to what is going on for another girl somewhere else in the world.
American girls are engulfed in a media blitz 24/7 about how they should look, what they should wear and who is hot -- nothing is more interesting to a teenage girl than what another teenage girl is doing. Let's make helping other girls worldwide cool. It's an idea that could easily catch on and change the world, one girl at a time.

Popular in the Community