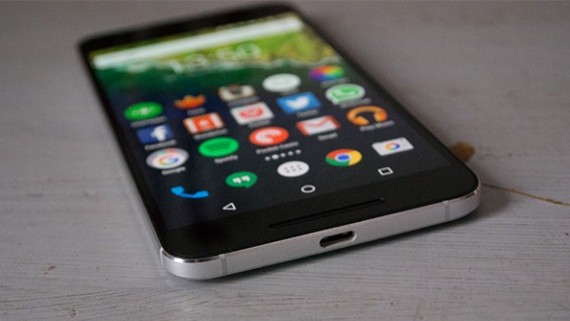 The advantages of Android devices far outweigh their cons. A major driving force behind the acceptability of android devices worldwide is the ability to access thousands of apps. Another distinctive feature of Android-based devices is the ability to run many apps at a time. However, there are so many other things that still get android users pissed-off from time to time. The somewhat slow response, short battery life, annoying volume response, and slow browsing speed are some of the major concerns registered by many android phone users. While not all Android devices have these shortcomings, there is no gain in saying that many android users crave for tricks and ideas on how to improve the efficiency of their devices. Below is a list of 7 tricks that could help make your android-based phone work more efficiently.
1.Be Familiar With Your Android Device
Just as it is important to know yourself, as well as what you are capable of, so it is with your device. Knowledge of the capacity of your device could be gotten via its specs. This singular knowledge will serve as guidance on what to subject the phone to. Knowing the memory capacity help guard against over installation of Apps, and how best to use the memory. All this contributes to the effectiveness of an Android device.
2.Keep Your Device Updated
Periodically, developers release updates for every version of the Android Software. These updates provide for improved features and performance, and better service to users. Ultimately, Google, the Androids developer, desires its operating system to function effectively and better serve users. Asides the operating system, a number of default apps on your phone often do require periodical updates. Keeping the device, and the installed Apps up to date is one the ways to improve your android device.
3.Install only Necessary Apps
Visiting Google Play market could tempt one with varieties of Apps to download. However, excessive apps on your device do more harm than good. Due to the fact that every application has an allotted space, and some of this could run in the background. Excessive app could cause redundant performance of the device. The greater the filled up space on your device, the lower the performance. Endeavor to get rid of apps you hardly use. This is where the use of performance assistance developed by Google come to play.
4.Get a High Speed SD Card
Another way to improve the efficiency of your android phone is by providing extra storage space. Getting an SD card could help with this. SD Card helps to lessen the burden of space storage on your device, thus help improve the efficiency of the phone.

5.Make Fewer Widgets Functional
Basically, widgets are used by Android owners for monitoring time, time zones, weather, Wi-Fi, pictures, Bluetooth, GPS, phone brightness, etc. At all time, widgets run in the background. Although, some widgets are essential and needed, having them in excess could slow your device down. It is better to disable widgets you can do without.
6.Deactivate Android Animations

Even though most Android owners are not familiar with the animation activity on their device, it is one of the major drain on android phone performance efficiency. The following are animation process on your Android device:
•Fading on the screen of your device while switching between apps.
•Some live wallpapers installed by the manufactures.
While these features are cool, it should be deactivated to improve the efficiency of your device.
7.Root Your Device

Rooting your Android device means breaking over restrictions placed on the device and getting access to root the Open Source as well as get the privilege to make global changes. Basically, rooting gives the users complete access to the phone and the privilege of installing some special apps that you normally would not be able to install if the device is not rooted. With the removed restriction, users have the capacity to uninstall some unneeded manufacturer apps, free up space and optimize their device performance. Rooting is really essential if one is to fully enjoy an optimized Android device as access is given for creative changes. The downside of rooting is that if care is not taking you run the risk of getting your phone bricked. Rooting could also void the warranty on your phone. Another risk is the loss of some data. However, there are other data recovery technology and data analyzers that could help alleviate the risk of data loss.
Conclusion - Improve Your Android Phone Efficiency

Although an Android device is very appealing because of its ease of use and worldwide acceptability, not knowing how to optimize it might be frustrating. Employing the above practice are tested techniques that can help get the best of any android device.
Related
Popular in the Community