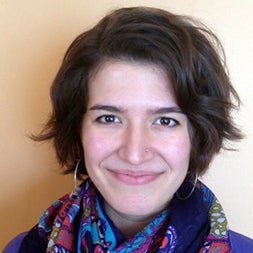 In recent years, brain scientists, journalists and advocates successfully spread knowledge widely about trauma and its damaging effects. As a result, more social workers, teachers and even juvenile court judges understand, for example, that about two thirds of Americans experience at least one traumatic event before they turn eighteen and that repeated, severe trauma can have lasting negative effects on behavior, school performance, earnings potential, mental and physical health, and life expectancy. But knowledge is not enough. The remaining challenge for many practitioners -- and the philanthropists that help support them -- is how to build this knowledge into practices and grantmaking strategies that mitigate the trauma at the root of social problems both groups aspire to remedy.
Advocates have long called for the integration of what's come to be called "trauma-informed" practices across systems. As one government agency explains, a trauma-informed approach "shifts away from the view of 'What's wrong with this person?' to a more holistic view of 'What happened to this person?.'" A trauma-informed approach in our juvenile and family courts, for example, would take steps to promote the safety, self-determination, and positive social connections of justice-involved families and youth. In our schools, principals and teachers would support students and help them find counseling and treatment rather than push them out of school for misbehavior. Trauma-informed homeless services would consider trauma as a root cause of clients' housing instability and find a way to address it in order to prevent recurrent homelessness.
Simply by supporting non-profit service providers, funders have an enormous impact on the lives of people who have experienced trauma. Thus, philanthropy has the opportunity not only to improve the lives of individuals but to more effectively tackle social problems by understanding and addressing trauma as a major underlying root cause of such challenges. Philanthropy can elevate trauma-informed work by funding it, certainly, but also by educating grantees and encouraging them to adopt trauma-informed approaches.
Programs and systems that are trauma-informed are more likely to improve outcomes than those that aren't. Consider schools, for example. Children who experience trauma are more likely to act out, disrupting their own learning and that of their classmates. When educators are not sensitive to the potential trauma at the root of this misbehavior students frequently face exclusionary discipline, which is linked to lower achievement and higher dropout rates.
Trauma can affect people in all areas of their lives, and therefore influences every problem social service providers address. Repeated or severe exposure to trauma can change the brain, making it harder for kids and adults to learn, control impulses, focus, and perform tasks that are important for wellbeing in school, work, relationships, and other areas of life. The good news is that trauma and its effect on the brain is both preventable and reversible, with appropriate support and interventions. Not being trauma-informed often means that services intended to help can end up re-traumatizing people. For instance, when school officials respond to a misbehaving student with expulsion, it can re-traumatize a child who faces abuse or rejection at home.
Grantmakers are only just beginning to take catalytic roles in this area. For instance, a partnership of philanthropic organizations in the Delaware Valley recently published a guide to trauma-informed philanthropy to help other foundations build an understanding of trauma and incorporate best-practice approaches.
Funders in Delaware Valley are already making a difference. For example, when a Pennsylvania kindergarten-readiness initiative (called PEAK) learned about the potential harm of early childhood trauma from one of their funders, PEAK employees created a cross-sector task force that launched a city-wide strategy for addressing childhood trauma. Supported by funders and community partners, PEAK implemented an evidence-based program for increasing childhood resilience in sixty classrooms, with expansions planned for the future. This provides clear evidence that when funders take a leading role in creating trauma-informed programs, entire communities reap the rewards.
Related
Popular in the Community