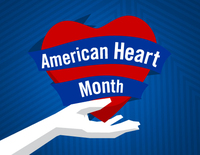 One day a few years ago, Bruce Dobkin gazed out his office window on the UCLA campus and noticed a sign about an upcoming event for engineers.
Dobkin has been on the campus since 1977, working his way up from a medical resident to director of the UCLA Neurological Rehabilitation and Research Program and co-director of the UCLA Wireless Health Institute. So he's seen plenty of signs promoting plenty of events.
Yet something about this one intrigued him enough to walk over and take a closer look.
The event featured engineers from around the world discussing the application of devices to human movement. Dobkin just so happened to be wondering whether emerging technology could benefit his patients, people recovering from strokes.
Maybe, he thought, the folks behind this event could turn his ideas into reality.
A friend in the engineering department persuaded Dobkin to attend. He quickly found himself impressed by all the talk about algorithms and sensors... and unimpressed by the ways they were going to be used.
When it was time to ask questions, Dobkin rose and said, "Um, this is all kind of interesting, but have you thought about using them for..."
He rattled off about six ideas highly relevant to health care. The panelists -- experts from the likes of Apple, Google, IBM, Microsoft and Qualcomm -- looked at each other and said, "Would you mind coming up here at the end of the meeting?"
And so began the latest chapter in Dobkin's career, an exploration into using wireless sensors to improve stroke rehabilitation and recovery.
His study is now part of a $9 million, four-year project launched last year by the American Stroke Association and the Henrietta B. and Frederick H. Bugher Foundation. The ASA-Bugher research involves teams from UCLA, the University of Colorado at Denver and the University of Miami delving into a broad range of issues that also includes stroke in children, neuropsychology and cognition.
This Wednesday through Friday, many of the world's top medical professionals who focus on stroke will gather in Nashville, Tennessee, for the 40th annual International Stroke Conference. Many incredible topics will be discussed in efforts to prevent, treat and beat stroke. While Dr. Dobkin's work is still in the early stages, I'm excited to turn this spot over to him for more about the breakthroughs he's seeking.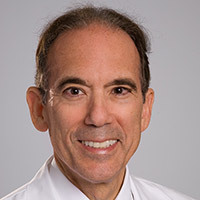 How many minutes per week do you walk?
How far do you think you walk each week?
Can you climb up a flight of stairs? If so, how many?
You'd probably be surprised by the difference between your estimates and the reality. Some people overestimate what they can do, some underestimate.
Now imagine that you're recovering from a stroke. This means you've had a brain injury. It could mean you are elderly. You probably move slowly, with an awkward gait. You're afraid of falling. And now your doctor or rehab therapist is asking you these questions about speed and distance and flights of stairs.
Intentionally or not, your answers are likely to be even more inaccurate. Yet with only that to go on, the doctor or therapist will customize your treatment plan.
Such misinformation has long been an accepted part of stroke rehabilitation and recovery. But here's the game-changer: It no longer has to be, thanks to high-tech sensors.
I'm not talking about the wearable devices that have become so popular among consumers. Stroke patients walk too slowly and too awkwardly to get reliable information from off-the-shelf products. The devices we use are far more sensitive and specific.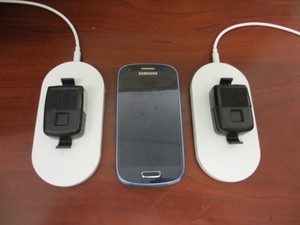 These tools enable us to monitor the activity of patients and to quantify that activity, as if they were in a laboratory when they are actually at home. (The black boxes in the picture are the sensors; they are resting on charging pads, and connect via Bluetooth to any smartphone. The phone between the sensors gives an idea of their size.)
By knowing exactly what people are doing, we can give them feedback that's appropriate to each individual. We can then set goals that are appropriate for each individual, and measure whether they're working toward it.
The aim is to see more activity in people who get feedback. To what degree we can do this, and to what scale, remains a work in progress.
This is also a behavioral modification study. Feedback with instruction on how to meet activity goals is a model that has been effective helping people facing challenges such as drug addiction, obesity and smoking.
With stroke patients, we face some basic hurdles.
We need to make sure people will wear the sensors and use them properly. That includes creating basic instructions for charging and uploading. We also need to determine whether investigators will be able to use the data to help train people. Remember, this is a difficult population to work with, one that sometimes needs a lot of hand-holding. We've already made many refinements and will continue doing this to build patients' confidence in the devices and in themselves in order to gradually increase their activity.
So far, we believe we are headed in the right direction.
We've already done an experiment that involved using sensors on 175 patients during in-patient stroke rehabilitation at 16 sites across 12 countries. Our collection spots ranged from the Mayo Clinic to Egypt, Nigeria, India, Turkey, Italy, China, Japan, South Korea and more. The Internet made data collection quick and cheap, regardless of where the patients were. The information itself proved to be viable and valid.
Under the ASA-Bugher grant, one of the many things we'll be doing is comparing the results of two groups -- one that receives weekly reports limited to how much time they spent walking, and another that receives that information plus a lot more, including ideas of how to increase their amount of activity. For instance, we can take their address, plot it on a Google map and encourage them to make it to places within their reach, such as going an extra two blocks to reach a park, or a Starbucks.
We are curious to see whether either of these models, or both, can increase activity to reduce risk factors. Risk reduction is important because someone who's had a stroke and then falls into a sedentary lifestyle is at a higher risk for another stroke, heart disease and diabetes.
Providing the findings of our ASA-Bugher investigation match our expectations, the next phase will be designing a larger multi-center trial. If we clear that hurdle, then we can get more serious about a product that could one day be in a stroke rehab center near you.

Popular in the Community