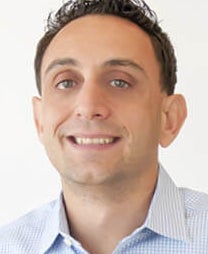 The story of a Silicon Valley entrepreneur who achieved success at 23 might not raise eyebrows in 2017, but is impressive nonetheless. This is certainly the case when you consider how many companies have crashed and burned and the respective founders who've bounced around since the Internet's inception. When you create a company to meet a global need, as David Gorodyansky did, and are recognized as one of "America's most promising CEOs under 35" (https://www.forbes.com/pictures/elld45jgdk/david-gorodyansky-30-anchorfree/#4ae1a8ee337a), your accomplishments are to be lauded, your persistence praised and your mission magnified. The notion that securing your Internet privacy is "improving the world" may be a debatable one for some, but it's what Gorodyanksy set out to do when he founded AnchorFree. The software company provides Hotspot Shield, https://www.hotspotshield.com/, a downloadable free virtual private network (VPN) ensuring that web surfing data is in no way accessible to hackers. To hear him discuss his objectives you might think he's offering unlimited purified air and filtered drinking water to the world. In today's day and age however, it's nearly impossible to say his passion is misdirected. Online privacy can improve your life, or at the very least...the next presidential election?
Following is my email interview with Gorodyanksy about achieving success at an early age, founding a company that meets a global need and what he's learned from meetings with Henry Kissinger and Justice Ruth Bader Ginsburg.
SHW: You began your journey knowing that a certain technology needed to be developed to combat a real problem. Tell us about identifying the unmet need, the passion that drove you and how your company stands out in the Internet privacy arena.
DG: Ever since I was really young, I wanted to create an impact and use my energy to help advance the world forward. There are so many start-up ideas that are not important. I wanted to do something that was truly valuable and focus on solving problems that impact at least a billion people. I've always felt that we are an inherent part of the world. We cannot stand on the sidelines. We need to be involved in building the world we live in and the future we want to see.
I was 23 when I started AnchorFree to provide secure access to the world's information for every person on the planet. Seeing how quickly our lives were becoming digital, it was clear at the time that online privacy and global connectivity to all of the world's information would be vital. We built AnchorFree's Hotspot Shield application as a simple way for every person to protect their personal data, i.e. search history and web browsing, and to connect to global content securely without any borders or restrictions. We become the world's largest Internet Privacy Platform, securely connecting users to friends, family, and information.
The technology we use to power Hotspot Shield is a proprietary VPN (virtual private network) since we saw that only businesses were using VPN's for secure access to their corporate environments. Hotspot Shield was created from scratch specifically to be used by the masses. In the years since, we've responded to those who tried to replicate our technology by welcoming them into our industry. We offer many competitors the opportunity to create competing VPN products using our technology. Today, many large security companies use our technology to provide VPN services to their customers. We have surpassed 500M installs of our Hotspot Shield application and are on track to reach 1B by year end 2018. We are successful because we know what we're doing is right and important to the world.
Given that AnchorFree is a mission-driven company, we never log or store user data. Our perspective is to protect the users not only from the bad guys like hackers, identity thieves, websites and ISPs, but to also protect the users from their (/our) selves. We believe the best way to protect user data is to not collect it.
SW: Now that AnchorFree has taken off, what is the biggest challenge you face and how do you overcome it?
DG: There are different challenges at different stages of the company's life. At the beginning, our challenges included finding the product market fit, building the product, getting users, proving the revenue model, assembling a world class board of directors. At later stages, there are operational challenges around hiring and scale and strategic challenges around understanding the next big trends, staying relevant, and continuing to innovate.
I remember raising the first $6M in funding as a 23 year old and it felt great. At that time, I thought funding could solve all challenges but that's not the case. We've raised $63M in total funding to date and still have challenges like hiring the right people and making sure that everybody at AnchorFree understands goals, expected results and mission. Money doesn't solve all problems. We overcome our challenges by ensuring that everybody in the company understands why they do what they do. Although we're inspired by our mission, we're measured on our results and the specific numbers we need to achieve. Getting the whole company to understand the "WHY" behind what we do really helps drive operational results. At the same time, it is important to continue to innovate and look into the future.
I once asked Henry Kissinger over dinner what his advice is for young people wanting to change the world. He answered, "Don't get bogged down with what is happening now, focus on what you think will happen in the next 10 years." Every CEO is thinking of how to deliver operation results now as well as how to stay relevant in the coming years. We built a separate team at AnchorFree to focus on new products and innovations only. That team is not involved in operational aspects of the day to day business. They are creating new concepts and filing new patents. The life of a CEO is about balance and priorities and balancing operational goals with future aspirations is key.
SHW: You are 35 now, but you were 23 when this journey began and took off. Did you ever encounter difficulties or resentment due to your youth?
DG: I always felt that being a young CEO was a strength, not a weakness. When starting a company in your 20s you lack the experience, but you have a tremendous amount of energy and inspiration. When I started AnchorFree, I knew that there was a lot that I didn't know. So I put together a Board of Directors and Advisers that helped me in areas where I needed advice and guidance.
It feels great being a young CEO. There is a clear match between zest, inspiration and desire to change the world. It's great to know that you're spending your youth in a way that's important and matters. At the same time, there are challenges such as balancing work and a personal life. Any young CEO should be ready to make their start-up the key thing they do in life. This can, unfortunately, harm other aspects of life that require attention. Over the years, you get better at finding that balance, but it is harder to understand when you are in your 20s.
SHW: Are there challenges with managing older employees and coworkers or has that really been eradicated in 2017? Very often companies talk about old school methods versus new school, but with Silicon Valley and a rising number of Millennial tech geniuses in this country, is that a non-issue today?
DG: You get used to managing people of all ages and realize that just because somebody has more experience than you do, it doesn't mean they know better. I found that there are people of all ages, including older people, that have the same enthusiasm, energy and drive as people in their 20s. The personality of the individual is more important than their age. The new age of the technology industry is making people from all over the world and of all age groups more equal. Suit and tie days are dead. You have 50 year olds and 20 year olds wearing hoodies to work and instead of arguing over who has more experience or a C-level title, decisions are made based on data. I've been proven wrong enough times by 20-year-old interns to know that it doesn't matter how old you are or what your title is. What matters is how hard you are willing to drive towards your goals, persistence, the ability to prioritize, and being both tactical /detail oriented and strategic. The best employees remember why they do what they do. They're also willing to devote the time towards achieving the goals and moving the Company forward.
SHW: You mentioned Henry Kissinger earlier. Can you give me some more details on the feedback you've gotten from other prestigious/famous people about your work?
DG: I've met with three former Secretaries of State and with the US Supreme Court Justices. I'm always intrigued by the wisdom that young people can gain from world leaders. Over dinner with Justice Ginsburg, I asked her what advice she would give young people. She answered, "Try the door. If you get to a locked door, keep trying to open it." I asked what she thought was a key lesson she learned from being a Supreme Court Justice and she said "the ability to listen." Most people are not good listeners, she explained, but lives depend on how well Supreme Court Justices listen. I found that all the world leaders and icons that I've met had a real interest in the future and all remained young at heart. The Secretaries of State and Supreme Court Justices alike were obsessed with ideas, not things, specifically ideas about the world and the future.
SHW: Is there a motto you live by or a particular thought that inspires you?
DG: I want to solve real challenges that have the potential to impact a billion people. I want to look back at my life and see I built something that was important and mattered. I want to take part in moving the world forward. We are entering a new era where resources will no longer be limited, they will be abundant. I see the biggest challenges in the world right now around accessibility for people who can't get certain resources. AnchorFree provides access to information and privacy. Others may provide access to clean drinking water, to health care, to education, to global markets. I think providing access to important resources for citizens of the world at large is incredibly worthwhile.
SHW: Where do you see yourself in 10 years? What do you envision with AnchorFree 10 years from now?
DG: I see myself at the intersection of technology and foreign policy. I want to continue to combine idealism and pragmatic solutions to solve many of the world's challenges. I have a huge amount of respect for projects like the XPrize and would like to see similar initiatives in more countries. I would like to help young people and entrepreneurs focus on what is important. Ideally, I'll be able to play a role in advancing the world forward and will inspire others to do the same.
I think AnchorFree is positioned to address several very big challenges over the coming years. The first is providing security and privacy for 25 billion connected devices. Everything from our refrigerators to our mattresses will become connected to the Internet. Security and privacy will extend to how we eat, sleep, exercise and will be extremely important. The second is providing secure and private connectivity to global content for the next 5 billion users that will move from feature phones to smartphones. Many of these users will need Internet Freedom and Privacy and our company is best positioned to provide these basic human rights to the next 5 billion people. I see AnchorFree as a global force that will give control over personal privacy as well as access to information back to the people.
Popular in the Community