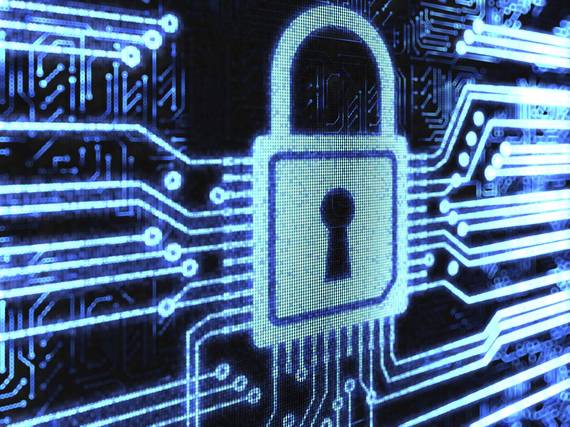 Concerns about surveillance and cybercrime have risen in recent years, and more people are looking to VPNs to boost their internet privacy and security.
A VPN works by disguising your computer's IP address, making it difficult for governments, advertisers, and hackers to track your online presence. By "tunneling" your internet connection, a VPN will prevent anyone from intercepting your web traffic. This is particularly useful to those who regularly use unsecured public wi-fi networks, or travel a lot.
There are also those for whom VPNs are more than just added security. Professional writers, whistleblowers, and activists often depend on VPNs to circumvent government censorship so as to safely communicate with sources and victims--away from prying and malevolent eyes.
The VPN services market has experienced a real boom over the past 5 years. And with more providers comes more competition. This in turn raises the bar regarding what people will expect.
While providers could get away with slow connections and limited server locations in the past, services are now forced to offer a better all-round experience. A competing VPN service is likely only a click away.
Using a VPN to Unblock Services
Media distribution can be a minefield of red tape and complicated rights governance on the internet.
The Olympics has a notoriously ramshackle distribution affair. For example, in the U.S., people had to wait until the evening for mere highlights of the 2016 Games (unless they subscribed to a premium cable service). However, in the UK, all Olympic coverage is streamed online, for free!
The best VPNs will offer multiple server locations, letting you access these free streams by making it appear as if your computer is in the UK. Connecting to a VPN server in another country will make your computer seem to have an IP address from that country, allowing you to view blocked content intended for that region.
Not all VPN services require payment, but a free service has to generate income from somewhere. Do they, for instance, sell your data to advertisers?
Performance, encryption, ease of use, support, and useful extra features should be the most important factors when picking a VPN that's best for you.
You still might also want to avoid credit cards for security reasons. Several VPN services, like NordVPN and ExpressVPN, now accept PayPal, Bitcoin, and a host of privacy-conscious payment methods.
It's important not to rush into a long contract, however. You'll probably get a decent discount for signing up for a year, but that's a waste of money if the service isn't what you need. Try starting out with a short-term package to make sure you're happy with the service before committing for the long haul.
If you're looking to get a VPN (and you probably should be), here are summaries of the best VPN service providers to assist you.
$12.95 p/m on a rolling monthly contract or $99.95 paid annually
ExpressVPN has a great UI that's incredibly simple to use. Connecting is as easy as clicking a big button. There's also some great extra features too, like a kill switch that disconnects you from the web if your VPN connection drops and a speed test.
The number of locations around the world is impressive, and there are multiple payment options available, including Bitcoin. ExpressVPN also hosts a .onion site, which is a nice privacy touch, and their customer support is available 24/7.
With multi-platform support, robust download speeds, and no logging to boot, ExpressVPN is the best VPN service we've tested.
2. Private Internet Access (PIA)
$6.95 p/m on a rolling monthly contract or $39.95 paid annually
The majority of VPN companies provide options for all levels of tech-savviness, but PIA has a fantastic fool-proof "one-click activation" system. The download speeds are comparable to those of ExpressVPN, and they also offer ad blocking.
PIA has apps for all major platforms and has multiple payment options available for the privacy conscious. Allowing BitTorrent and P2P, coupled with a zero logging policy, make PIA one of the best out there. Their pricing is also extremely attractive.
$9.99 p/m on a rolling monthly contract or $59.88 paid annually
Hide My Ass has the funniest name in the business, and the goods to back it up. Lots of server locations and an integrated speed test are ideal for daily VPN use.
The download speeds are good and there's a kill switch to keep you secure when your connection isn't. The quick search is a neat feature, and Hide My Ass is an all-round great service, but they do keep logs and have previously passed them on to authorities, so be wary if privacy is your number one focus.
$10 p/m on a rolling monthly contract or $77.99 paid annually
Some may want a simple configuration file for an OpenVPN client, but it's likely most would prefer an easy-to-set-up visual UI (user interface). IPVanish provides just that.
Terrible VPN connections are, thankfully, a thing of the past and most services easily provide sufficient browsing speed, though streaming in HD is still a challenge for all but the best VPN providers--a group IPVanish comfortably sit in.
Automatic IP address cycling and plenty of locations to choose from give IPVanish a big thumbs up.
$11.95 p/m on a rolling monthly contract or $42 paid annually
An adage states that people have to choose between security and convenience, and this is particularly true when using a VPN. NordVPN chose to ignore this and offer a really simple setup process.
NordVPN allows P2P and offers up to 6 simultaneous connections with multi-platform support. Lots of server locations dotted around the globe are backed up with a kill switch, making NordVPN one of the best VPN providers.
In conclusion, a VPN is a great way to beef up your online security. And as more privacy breaches are uncovered, they may well become as essential as the internet itself.
Support HuffPost
The Stakes Have Never Been Higher
Related
Popular in the Community