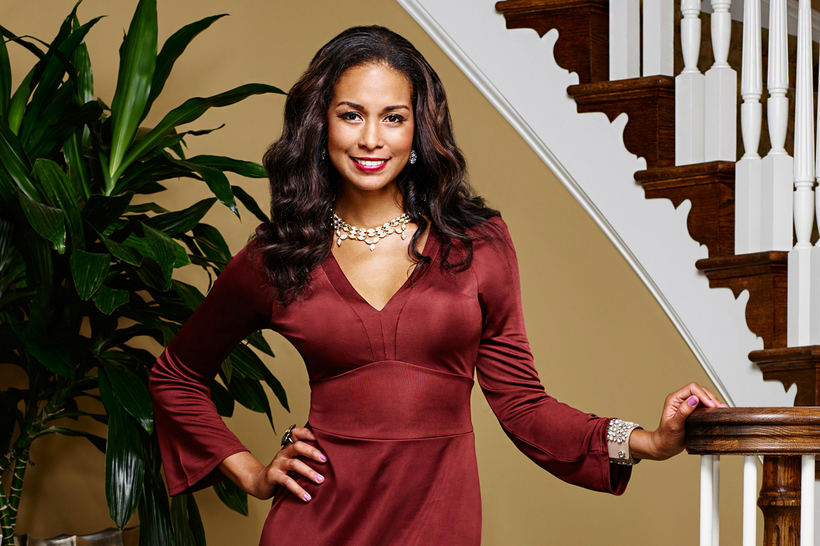 "She should be focused on raising her small children, not chasing after some new man who is never going to marry her because she has too much baggage," wrote one viewer. "I agree, she is damaged goods!" wrote another. These comments, posted on a Facebook page for fans of The Real Housewives of Potomac, refer to cast member Katie Rost – a divorced mother of three. Rost left her husband while she was four months pregnant with twins and is currently featured on the Bravo reality television series living with her boyfriend and her children.
Despite being a professed humanitarian, concerned about promoting the interests of her families' charitable foundation, Rost's character storyline focuses on her short-lived marriage and desperate bid to pressure her current boyfriend into proposing to her. The response on Twitter is not much better, where viewers describe Rost as "thirsty," "desperate" and a "gold-digger" using her boyfriend for financial security. While some dismiss the show as mindless entertainment, I cannot help but wonder about the implications of programs that feature women in such a negative light.
Countless articles have denounced Bravo's Real Housewife media franchise, claiming it is detrimental to young women, represents women poorly and reinforces adverse stereotypes. Yet, Bravo continues to expand the franchise due to popularity. If we are still labeling divorcées "damaged goods" and slut-shaming those who choose to date while raising children, there is more work to be done combating negative stereotypes of mothers and the stigma of divorce.

 Legally separated from my second husband before our youngest child turned 12 months old, that period of my life was one of the most challenging. Grossly underweight and dealing with chronic health issues due to stress, the last thing I cared about was other people's opinions of my life choices. Back then, I was just struggling to survive and trying to make decisions that would make the transition easier for my children. Though it was hard to see the light at the end of the tunnel, I chose to invest in my future by returning to college to start working towards a better career. I leaned on my family and friends for emotional support and I stayed hopeful.
Eventually, I was ready to start dating again and ready for some fun. I snagged a boyfriend - or three - and welcomed the distraction. Divorced moms deserve romance too. Six years later, I can attest to the fact that men will still find you desirable and want to build a life with you no matter what you have been through in your past. Bravo may be adept at capturing the worst of human behavior, but Rost is like many other moms rebuilding their lives after a huge upheaval. For some of us, this is what the post-divorce afterlife looks like. It is often messy, with misguided attempts to rediscover ourselves, find love and recreate some semblance of a family.
We are so much more than the men we choose to have sex with, date, marry, or leave behind. Whether we left our marriage because we outgrew our spouse or because the relationship became toxic, we had the right to determine what was best for us and take action. We also knew our timing had little impact on the eventual outcome. If we were overly concerned with the opinions of others, we would still be trapped in miserable marriages. Despite public perception, divorced moms are smart, confident, sexy and capable of securing a lasting relationship – when we want to. As for emotional baggage, anyone who has taken risks in love and life has experienced heartbreak and setbacks. Don't judge us for our past and we won't judge you for yours.
Update: Katie Rost will not be appearing in season 2 of Real Housewives of Potomac. 
Shanon Lee is an American Writer, Journalist, Activist and Media Personality that has been featured on HuffPost Live, The Wall Street Journal and Real Simple. To learn more, visit MyLove4Writing.com or follow her on Twitter.
REAL LIFE. REAL NEWS. REAL VOICES.
Help us tell more of the stories that matter from voices that too often remain unheard.
This post was published on the now-closed HuffPost Contributor platform. Contributors control their own work and posted freely to our site. If you need to flag this entry as abusive,
send us an email
.