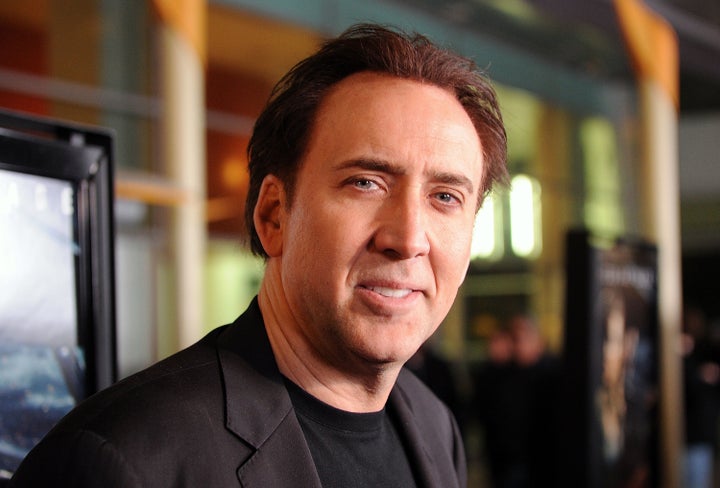 When you think of a bulletproof black superhero, Nic Cage probably isn't the first name that comes to mind, but, oh, how wrong you are.
For those who don't know, Cage, the nephew of director Francis Ford Coppola ("The Godfather"), started off his career as Nicolas Coppola. Wanting to differentiate himself, the actor took the last name Cage. We know the Marvel comic book character Luke Cage was part of the influence, but in a recent interview with The Huffington Post, the actor revealed exactly why he chose the moniker. It turns out music played a role, too.
"As a child, I was into comic books," Cage told HuffPost, "and I just loved that character so much so that when I went into music class and discovered [experimental composer] John Cage, I would think about Luke Cage — which is kind of this weird dichotomy of influences, which actually turned out to be quite accurate as pertaining to a model for my eventual line of movies that I've made. Because I was always experimenting and I was also in adventure films like 'Ghost Rider' or 'National Treasure,' so I had both. I had experimental films like 'Vampire's Kiss,' avant garde stuff like that, and now 'Dog Eat Dog,' so I've always been inspired by the experimental spirit of John Cage, the great composer, and also the comic or adventurous spirit of Marvel Comic's Luke Cage."
And, good news for "Luke Cage," the actor approves of the Netflix series. Though he hasn't seen it yet, Cage praised the show, saying, "I did see the cast, and I thought, 'Well, great.' It looks like a very serious and cool actor for the part. Mike Colter is his name. He seems like really the right choice, and I think it should make for a great show."
Feeding his adventurous spirit, Cage has not one, not two, but three different movies coming out soon in November. In "Dog Eat Dog," a movie based on a novel, he plays a savvy criminal with crazy friends; in "USS Indianapolis: Men of Courage," which is based on a true Navy disaster, he plays a survivor dealing with crazy sharks; and in "Army of One," the story of a man who went after Osama bin Laden, he's just plain crazy.
The actor chatted with us about his upcoming movies, that time he said he wanted to rob a bank, and why anyone who wants to see him on "Game of Thrones" is going to experience heartbreak worse than the Red Wedding.
In "Dog Eat Dog," you steal a baby; in "Raising Arizona," you steal a baby; can we expect a baby-stealing trilogy?
I don't picture it, but anything's possible. I certainly didn't picture I'd make another movie where I was baby-napping since "Raising Arizona," but almost 30 years later it happened, so I guess anything's possible.
During an old interview from Terry Wogan's BBC talk show, you said if you weren't an actor, you'd be robbing banks. Is a movie like this a way to live out that fantasy?
Yeah, thank you for mentioning the word "fantasy." I have no interest and never did have any in ever robbing a bank. The thing is a bank robber, in terms of the hierarchy of convicts, is considered the gold standard in that world. If you want to look at that world, bank robber is the highest level of convict because he's robbing from "the man," the corrupt money organizations that rip other people off or have ripped other people off with smoke and mirrors in the banking industry. And also the money is always returned through insurance.
So what I was talking about was more of a fantastical thing promoting a movie called "Wild at Heart." But I'm sure Terry was happy with that. He's now passed on. From my point of view, it was fun television.
In "Dog Eat Dog," there are three characters who get together to pull off crimes. Troy (Cage) is the brains, Diesel (Christopher Matthew Cook) is the muscle, Mad Dog (Willem Dafoe) is just mad. Out of you, Willem Dafoe and director Paul Schrader, who's the Troy, Diesel and Mad Dog?
That's a hard question to answer, but I'd say that I would be the Troy because I brought the Humphrey Bogart element to the character, under my guidance, and I sort of pushed that character in the direction that only I would go.
In the movie, you say people sometimes think you look like Humphrey Bogart, and you even do an impression. Was that in the script or is that something from real life?
It wasn't in the script. First of all, I wanted to make sure this character had some sort of twist to it that made him stand out more than just your standard man. I thought he had aspirations. I turned him into a film buff. I made it so he wasn't like every other convict with tattoos, someone that aspired to be Humphrey Bogart and sort of channels Humphrey Bogart.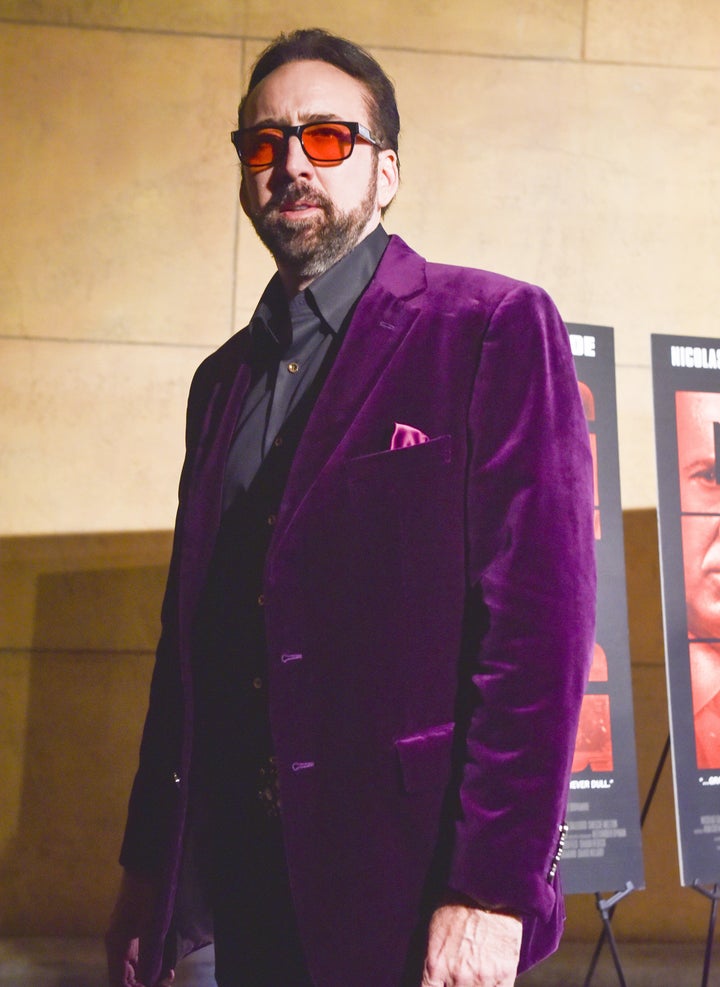 The three movies coming out, "Dog Eat Dog," "USS Indianapolis: Men of Courage," and "Army of One" are so different from each other. How did you choose them?
Well, I think partly because they are so different. It gave me a chance to play characters that were completely polarizing types of people. I have to stay interested at my age, the type of work that I do. I want to create characters that provide challenges, and one way to do that is try not to repeat yourself, try to reach for something that forces you to grow in some way and forces you to take risks. Even if it fails miserably, that's OK as long as you try to achieve something or grow in some way or learn in some way. I find myself very much a student of film performance, and that's the way I'm always going to be. I'm always going to try to look for some sort of learning experience.
"I want to create characters that provide challenges, and one way to do that is try not to repeat yourself, try to reach for something that forces you to grow in some way and forces you to take risks."
For people who don't know about the book it's based on, what can they expect from "Dog Eat Dog"?
This movie, to me, is about exploring a new way of filmmaking and new narrative that is completely unorthodox. [Director Paul Schrader] is motivated by what's happening now and very aware of the kind of switch that's transpired in terms of attention span and generations of audiences ― YouTube mashups, internet, cellphone streaming. How do you capture attention of this new kind of audience? So Paul got himself surrounded by not even students, people who had never made movies before … He didn't want this film to be boring. He was going for a kind of gonzo filming, the kind of new cinema. Paul wanted to do something that was an assault on the senses, and if you think about the word "movie," that's what it has to do. It's gotta move, and I think he achieved it. I think he really did something here that is not like any other movie.
Speaking of achievements, there are some great achievements in television right now. Would you ever consider being on a show like "Game of Thrones" for instance?
Never say never is probably wise. Never say never. But I am a snob, and I'm going to fight to stay in movies as long as I can because I'm just old school. I don't really want to wind up on television, but never say never.
I know why you're asking me. Because I am told, and I don't watch any television, but I am told the TV work that's happening now is better than it's ever been. And I am a fan of old television. I love Rod Serling's stuff. I love "Night Gallery." I love "Twilight Zone." I like "The Outer Limits," which wasn't Serling, but I thought Joseph Stefano's stuff, the producer of that, was amazing.
And now's the time to do television ... But I'm kicking and screaming. But again, never say never.
"Dog Eat Dog" will be in theaters in LA and NY on Nov. 4, and expansion markets, VOD and Digital HD on Nov. 11 from RLJ Entertainment.

"Army of One" will be in theaters in LA and on Digital HD on Nov. 4 and on On Blu-ray™ Combo Pack, DVD and On Demand on Nov. 15 from TWC-Dimension/Anchor Bay Entertainment.

"USS Indianapolis: Men of Courage" is now available on VOD and in theaters on Nov. 11 from Saban Films.
This interview has been edited and condensed.
Before You Go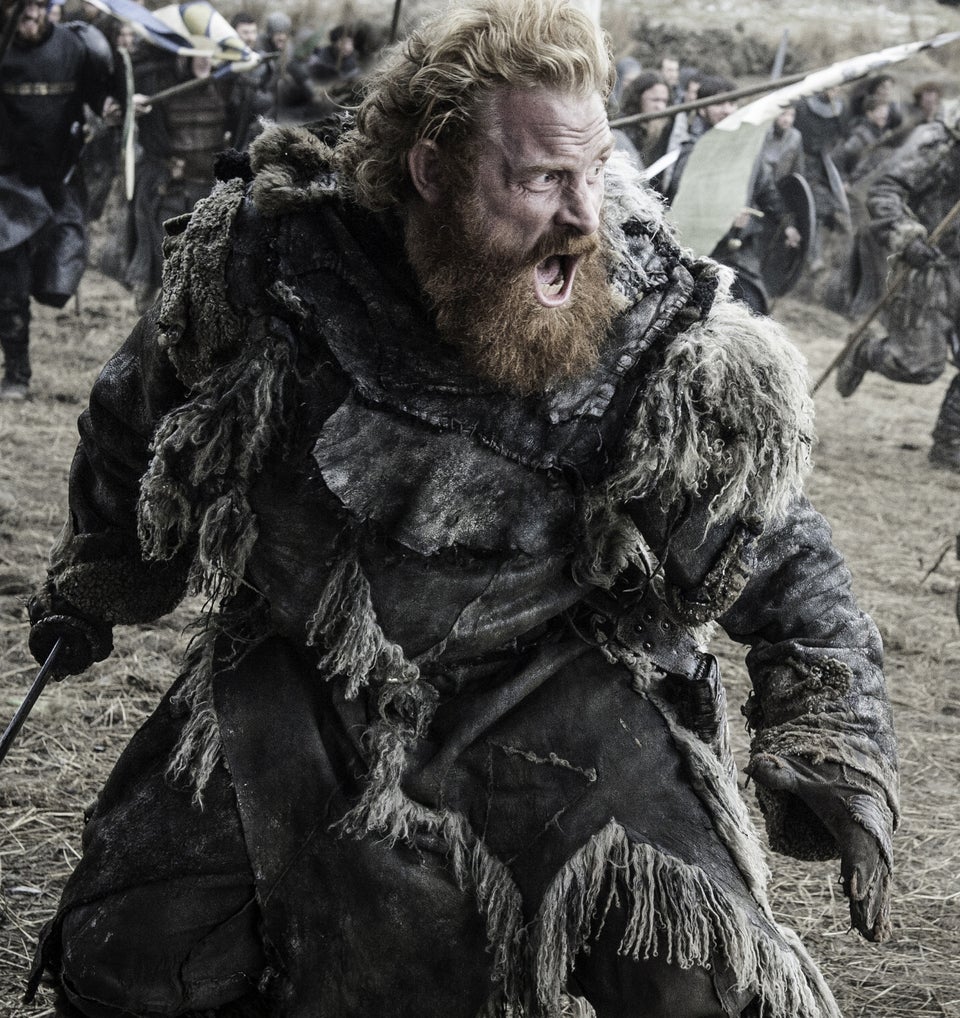 'Game of Thrones' Season 6
Popular in the Community