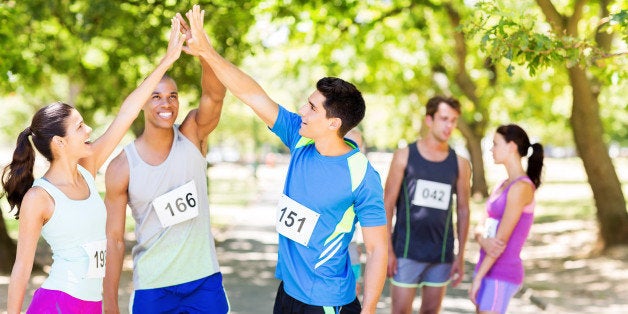 Tina ran a marathon in 2014. It took all of her free time and every ounce of energy to accomplish that goal. She woke up early to log miles before sending the children off to school and going to work each day. She followed her training plan with a level of discipline that would bring a tear to the eye of even the most formidable drill sergeant. Her passion knew no bounds, and her motivation to complete the marathon turned her running into something more meaningful than mere exercise or sport. The marathon became her Everest. It was a chance to prove that new frontiers can be conquered after forty.
Now, two years later, she's still running. But, it's not so easy. These days it takes a lot more convincing to get out the door. Sometimes it doesn't happen at all. Epic race events, injuries, seasonal changes, new friendships, and new jobs can all have an adverse effect on our running. It's during these transition points that many runners leave the sport altogether.
The first sign is the rut. A time when running feels more like work than play, and you start to wonder if you need it anymore. After all, if it's not fun, there are plenty of other things to do instead. Fun is the key to running longevity. Here are five ways to rekindle your running passion and find love on the run.

Make it Social
Running alone makes the miles seem longer. Find a friend, a family member, or a pet to keep you company. Running can spark surprisingly candid conversations between friends and give husbands and wives a chance to reconnect. If you don't have family and friends nearby, check out your local running scene for clubs and group runs. At the very least, consider engaging on Twitter or Facebook with other runners. The camaraderie and encouragement you get from the running community can be a powerful incentive to keep going.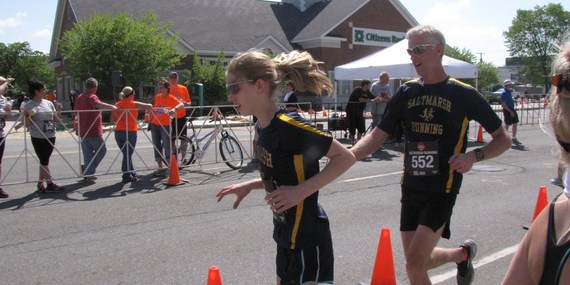 Some runners are motivated by competition. If your race calendar is empty, consider adding some races. Adding a 5K or half marathon to your race calendar is a great way to find purpose in your weekly runs. Races not only rejuvenate the running spirit, they also provide a great venue to interact with other runners and be part of the local running scene.
If you're like most runners, you probably have a GPS watch strapped to your wrist. Try spicing things up with a little GPS running art. See how creative you can be and share your original works of art for others to appreciate. The fun of creating a new design will make the miles fly by.
Runners are creatures of habit. We usually end up running a handful of local routes hundreds of times each year. To inject and little excitement into your runs try exploring new places. take your run to the trails or the parks. Visit the local track. Or, just drive someplace new for a change of scenery.
You may be a half marathon specialist. Or, maybe you like to rock the 5K. To spark a little interest and keep things fresh, consider mixing up your race distance. Try shifting to a faster gear for shorter races or building up your endurance to tackle a longer race. The change in training will not only make you a stronger runner, but it will help you rekindle your passion for running.
Related