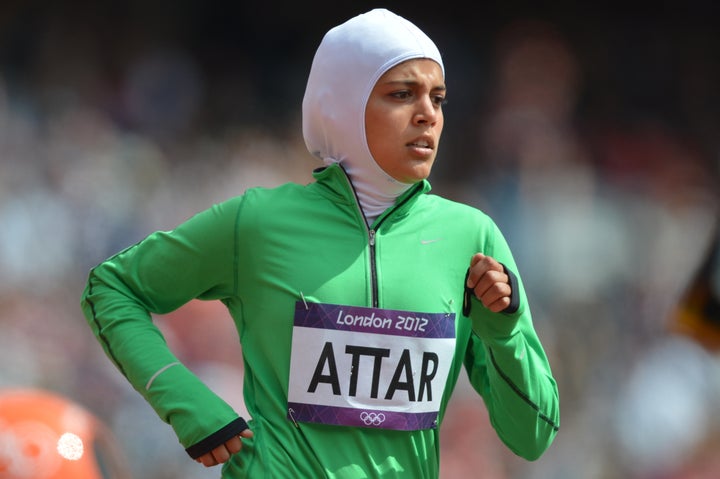 RIYADH ― The Saudi Olympic Committee has approved four female Saudi athletes to compete as part of the conservative Gulf kingdom's team at the Rio Olympics, a spokesman said on Sunday.
Sara Al-Attar (spelled Sarah Attar by some media), Lubna Al-Omair, Cariman Abu Al-Jadail and Wujud Fahmi will become only the second group of women Olympians to represent Saudi Arabia, where women are barred from driving and are subject to a restrictive male guardianship system.
But the historic decision was complicated by the kingdom's thorny gender politics, as the official announcement of the Olympic team named only the seven men who will compete.
The announcements of the names of the male and female team members were made separately given the sensitivities regarding gender segregation and women's athletics in Saudi Arabia, said Saudi Olympic Committee Chief Executive Hosam Alqurashi.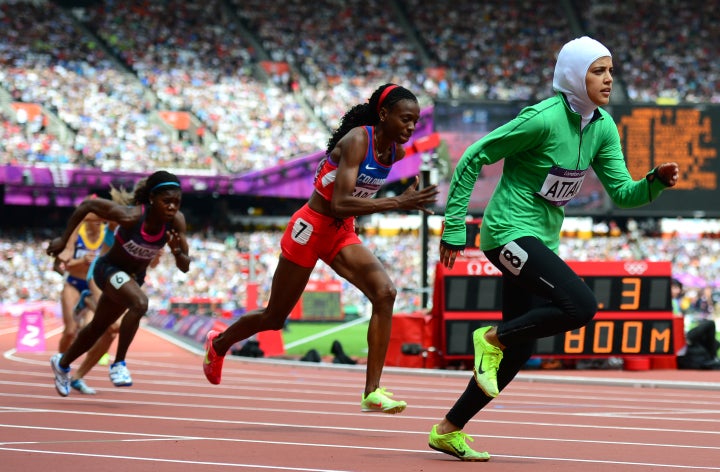 The four women will be given wildcard entries so they can compete without meeting formal qualification standards, a spokesman said.
Saudia Arabia entered two women under a similar arrangement for the 2012 Olympics in London in what was a symbolic first for the oil-rich Islamic nation.
Attar is a veteran of the London games, where she ran in the 800 meters. She will be joined in Rio by another runner, Abu Al-Jadail, who will run in the 100 meters. Omair will participate in fencing, while Fahmi will be in the under-52 kg judo event.
Women in Saudi Arabia face significant hurdles to practice sport. They must wear head-to-toe garments in public, observe strict rules on gender segregation and obtain permission from a male guardian to travel, study or marry.
Women's gyms are not currently eligible for licenses, making them scarce in the kingdom. Saudi Arabia's recently announced package of economic reforms set out the licensing of women's "sports halls" as a goal to be achieved by 2020.
For more Olympic coverage:
Related
Popular in the Community