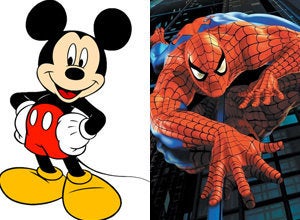 Earlier this month the British actor/comedian Peter Sellers, best known to the world as the bumbling Inspector Clouseau in the "Pink Panther" series, would have turned 84. Wouldn't life be brighter if this comic genius hadn't left us so soon? As it was, we lost him close to thirty years ago, due to a weak heart further compromised by the stress of work, celebrity, and various personal upheavals.
 I confess I've never seen Geoffrey Rush's portrayal of him in "The Life and Death of Peter Sellers" (2004), but gather this biopic affirms much of what I'd already read about the man: that he was indulged by a doting mother; that he grew up knowing that he preferred pretending to be other characters than to explore and develop who he really was, and that this  led both to a stunning career as funny-man, character actor, and star, but also a personal life beset by demons of restlessness, loneliness, and yes -- insecurity.
 From the outset of his career his compulsion was to work, work, work. After earning initial notoriety in the early fifties as a prominent member of "The Goons," Spike Milligan's groundbreaking comedy troupe, Sellers made a successful transition to films, unlike Milligan himself. By the early sixties, he was burning on all cylinders, completing over ten films between 1962-1964, before his first serious heart attack literally forced him to take a break. But he always came back as soon as possible to that place he felt most comfortable: playing expertly in someone else's skin, in front of a camera.
 As to his signature Clouseau pictures, I consider the earliest two entries: "The Pink Panther" (1963) and "A Shot In The Dark" (1964) his finest portrayals of the French detective. When Sellers and director Blake Edwards shrewdly decided to reprise the series in the seventies, the movies were much broader, reflected in Sellers' more pronounced French accent ("Who is this on the phuuuunne?" and "Does your duug baaate?"). Of these later entries, I think the best is "The Pink Panther Strikes Again" (1978).
 Still, to accurately reflect the breadth of this actor's film legacy means going well beyond the much beloved Inspector. So with that in mind, here's some more stellar Sellers.
 The Ladykillers (1955) -- Criminal mastermind Professor Marcus ( Alec Guinness) and his motley crew of thieves are planning a daring robbery of a London bank. To provide suitable cover as they prepare, they masquerade as a musical group and take lodgings at the home of kindly old Mrs. Wilberforce (Katie Johnson), who lives nearby. The Professor assumes the aged landlady will remain unobtrusive and clueless to their machinations, but alas, he misjudges her. Alexander Mackendrick's peerless black comedy benefits from William Rose's ingenious story and the finest ensemble playing a comedy could hope for: Guinness's Marcus is the essence of smarmy charm, and Johnson projects a steely will cloaked in Victorian gentility. The gang are an inspired bunch of misfits, including a stuttering Cecil Parker, a portly, dim Sellers, and a menacing Herbert Lom (the latter two actors would reunite years later for the "Panther" series, with Lom providing the ideal foil for Sellers as the emotionally disintegrating Chief Inspector Dreyfus). Don't confuse this British gem with the inferior Tom Hanks re-make.
 I'm All Right, Jack (1959) -- John Boulton's deft labor relations satire is at once subtle, multi-layered and consistently amusing. Notably, "Jack" also sheds piercing light on the perpetual struggle between management and labor in England, and by extension, the yawning gulf inherent in Britain's class structure. This inspired yarn centers around one Stanley Windrush (Ian Carmichael), a naïve patrician who fails at every white collar job he tries. His Uncle Bertram (Dennis Price), owner of a missile company, soon devises an inspired plan: get Stanley to start at the bottom rung of his firm, and manipulate his unwitting, out-of-place nephew to cause labor unrest and ultimately, a strike. Then a lucrative arms deal will go to chummy competitor Sidney deVere Cox (Richard Attenborough), who will raise the deal price. The premium would then get split among all interested parties. Sellers unforgettably plays Fred Kite, the head of the company's labor committee, a well-meaning, precise working man who falls for management's ploy. What no one counts on is how Stanley himself will respond to the strike, supported by his wealthy, adoring Aunt Dolly (Margaret Rutherford). Assorted machinations and developments lead to divine comic complications for all involved, except of course, Stanley, the presumed pawn in the scheme. Terry-Thomas is also memorable as the company's slick personnel director, but through it all, it's Sellers's Kite that flies highest.
 Lolita (1962) -- After renting a room from lonely American widow Charlotte Haze (Shelley Winters), middle-aged professor Humbert Humbert (James Mason) becomes obsessed with her nubile 15-year-old daughter, Lolita (Sue Lyon). So smitten is the worldly, intellectual Humbert that he agrees to marry brash Charlotte in order to maintain contact with the coquettish virgin. A dark turn of events brings Humbert even closer to Lolita, with humiliating and tragic results. A brilliant adaptation of Vladimir Nabokov's novel penned by the author himself, Kubrick's "Lolita" satirizes the vulgar desires and warped intellect of Humbert, magnificently played by Mason. Upgrading Lolita's age to make the film palatable to audiences in 1962, Kubrick emphasized the farcical aspects of the source material, drawing an extraordinary performance from Sellers, who plays Humbert's lecherous (and oft-disguised) writer friend Clare Quilty. Winters is by turns perky and melancholic as the unwitting Charlotte. You'll fall hard for the daring "Lolita."
 Doctor Strangelove, or How I Learned To Stop Worrying and Love The Bomb (1964) -- In this satirical doomsday thriller, a U.S. bomber receives a signal to release its nuclear payload on Russia. When the unfortunate Captain Mandrake (Sellers) seeks out Gen. Jack D. Ripper (Sterling Hayden) to learn why he ordered the drop, and why he's placed his Air Force base on lockdown, it's quickly evident the general has lost his marbles. Meanwhile, President Muffley (Sellers again) meets with senior advisers, including  hawkish General "Buck" Turgidson (George C. Scott) and the oddly sinister nuclear scientist Dr. Strangelove (Sellers), to review their limited options to save the planet.  Perhaps the most inspired Cold War farce ever and certainly one of the screen's supreme black comedies, Kubrick's "Strangelove" confronted jittery audiences in the aftermath of the Cuban Missile Crisis, and not long after the advent of the H bomb. With Kubrick's twisted genius as director and screenwriter in full bloom, and peerless performances by Sellers in three roles, not to mention the buffoonish Scott and unhinged Hayden, the film is unbearably funny, but somewhat disturbing as well, which helps account for its enduring cult status.
 The World of Henry Orient (1964) -- Two New York City private school girls befriend each other, then develop a mutual crush on the title character, second-rate orchestra conductor and third-rate ladies' man, Henry Orient (Sellers). They then decide to stalk the poor fellow, foiling all his meticulously planned assignations. When Orient finally identifies who they are and calls on one of their parents, the plot takes a darker, more dramatic turn. Sellers is in rare form as the perpetually randy, eternally mediocre fraud (don't miss his delivery of the movie's last line!). The two girls who pursue him (Merrie Spaeth and Tippy Walker) give refreshingly natural performances for the time. Then there's Paula Prentiss, screamingly funny as one of Orient's nervous paramours, and the incomparable Angela Lansbury, who injects a cold note of evil as one girl's mother. George Roy Hill's too-often overlooked film also features beautiful on-location scenery of Manhattan's Upper East Side. More than ever, this is one "World" worth entering.
 The Party (1967) -- A fat-cat Hollywood producer decides to throw a splashy dinner party ("Anyone who's anyone will be there!"), and as bad luck would have it, Indian-born actor Hrundi Bakshi (Sellers) mistakenly makes it onto the guest list. Though Bakshi knows few of his fellow guests, they'll certainly get to know him before the night is over. Here Sellers inhabits yet another accident-prone character in his continuing partnership with Blake Edwards. Bakshi is a gentle person, but his innocent curiosity about his surroundings (or is it bewilderment?) manages to wreak havoc most everywhere he goes. Though the breathless comic momentum flags a bit by picture's end, Sellers's brilliant characterization and some sublime set-pieces make this worthy viewing. In particular, that dinner scene remains one of the funniest sequences on film. French actress Claudine Longet is adorable as the party's prettiest guest, who befriends the sweet but clumsy Bakshi. Don't miss this wild and woolly sixties bash!
 Being There (1979) -- Sellers's second-to-last film proved to himself and the world that when called upon, he could be a superb serious actor. This ingenious tale, originally penned by Jerzy Kosinski, concerns Chance, a middle-aged (though strangely child-like) gardener in Washington, D.C., whose only education has come through television. Through a twist of fate after his old employer dies, Chance (re-dubbed Chauncey Gardner) lands in the home of powerful wheeler-dealer Benjamin Rand (Melvyn Douglas) and his younger wife Eve (Shirley MacLaine). Rand discerns genius in Chauncey's simple pronouncements, and soon the humble gardener has the ear of some even more powerful people. Adapted by Kosinski himself, and helmed by top 70's director Hal Ashby, the movie's a triumph, due to Sellers' bravura lead turn and top-notch performances from acting veteran Douglas (who netted an Oscar), MacLaine, and a gravelly Jack Warden as the President. Witty, sharp, and thought-provoking, this feature's enduring poignancy comes from the fact that Sellers had only a year to live when he made it. If you love the work of Peter Sellers, you'll love "Being There".
To see John's weekly movie recommendations on video, go to www.reel13.org.
Calling all HuffPost superfans!
Sign up for membership to become a founding member and help shape HuffPost's next chapter