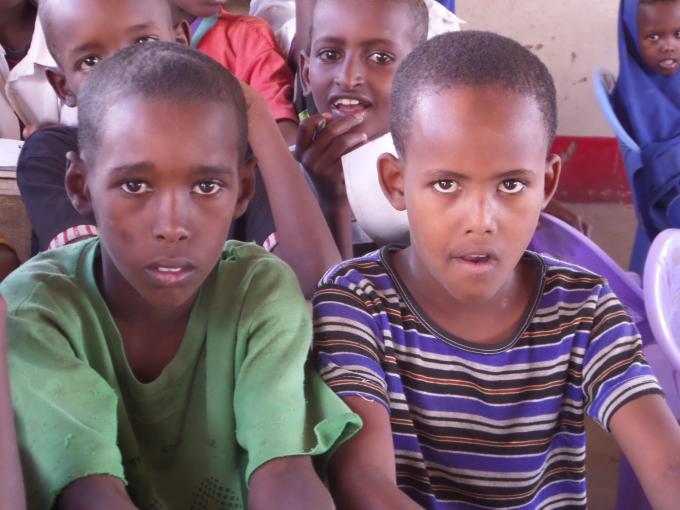 When money is involved, big business gets mean. In Kenya, a multi-national for-profit private school company is using threats of lawsuits against teacher unionists and dissidents to protect their profits.
Bridge International Academies claims to be the "world's largest chain of nursery and primary schools bringing world-class education to families living below the international $2-a-day poverty line." A U.S. company founded in 2007, Bridge operates more than 400 private for-profit "academies" in east and West Africa and is trying to expand into India. The Wall Street Journal reports that Gates, Zuckerberg, and Pearson have made more than a $100 million investment in Bridge. The company is also funded by World Bank's private sector lending arm, the International Finance Corporation (IFC).
The secret behind Bridge's ability to delivery cheap education in Third World countries appears to be cheap education designed for the Third World. In Bridge International Academies teachers are no longer teachers, but classroom managers who deliver scripted instruction. Many barely have high school educations themselves. They are tracked by academy managers who submit data on student and teacher performance to headquarters in Nairobi and Massachusetts. The school buildings are also built on the cheap with corrugated metal sides and roofs.
Bridge is now adding legal intimidation to its business plan. Lawyers for the for-profit chain secured a temporary court order preventing Wilson Sossion, General Secretary of the Kenyan National Union of Teachers (KNUT), and the union or its "agents," from publicly criticizing Bridge "pending" a court hearing. Bridge accuses Sossion of putting a "malicious post on twitter about the institution." Sosson accused Bridge of recruiting the "richest of the poor at great cost of those families."
Bridge is pushing hard in Kenya because last year its Uganda schools were shut by the Government because of the companies disregard for Ugandan legal and educational requirements. More than 80 percent of Bridge teaching staff in Uganda were not qualified. According to Education International, in Kenya more than 70% of Bridge teachers are unqualified. One teacher told researchers, "We do not plan any lesson. We follow the tablets to the letter. We are robots being directed by tablets." The corporate take-over and privatization of education in sub-Sahara Africa has been sharply criticized by United Nations officials and advocates for investment in public education. In a 2015 statement, 190 education advocates from 91 countries, called on governments in the under-developed/mis-developed world to stop education profiteers and the World Bank to stop financing these efforts.
The United Nations proclaims education as a fundamental human right. Its committees on Economic, Social and Cultural Rights, the Rights of the Child, and on the Elimination of all Forms of Discriminations against Women all warn against the impact of the unregulated privatization on education in Third World countries. In Chile privatization contributes to increased class stratification and ethnic segregation. In Nepal courts held exorbitant private school fees responsible for expanded social inequality. In India, Pakistan, and Uganda girls are victimized as families use limited resources to educate sons. In France, the Minister in charge of development aid recently declared, "France will act against any attempt at commercialisation of education." France considers education a "public service" and a "common good that cannot be traded."
In a revealing video on the Fortune website, Pearson CEO John Fallon described how Pearson, working with Save the Children, aids Syrian refugees in Jordan. But Fallon also added how the he also saw "business opportunities" in the project. Do refugee children deserve food, shelter, clothing, medicine, and education if their hardship doesn't provide Pearson and other for-profit companies with "business opportunities"?
And if you don't care about education in Third World countries, you still need to worry about what is going on in the United States. Donald Trump is threatening a campaign to rewrite libel law to make it easier to sue and silence critics of his regime.
Calling all HuffPost superfans!
Sign up for membership to become a founding member and help shape HuffPost's next chapter
BEFORE YOU GO