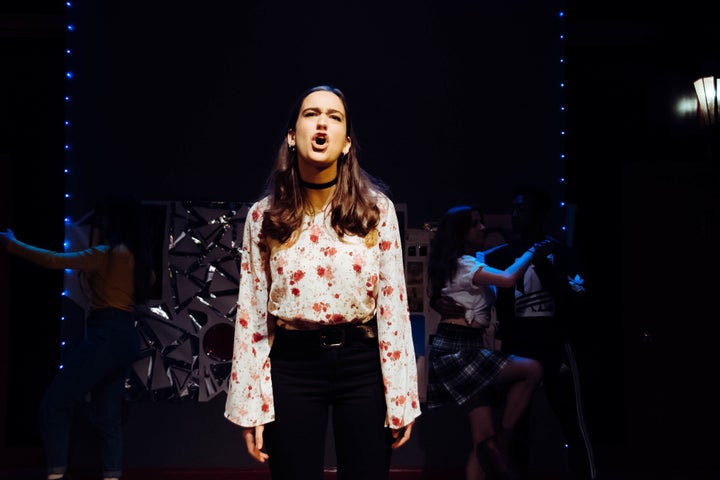 Now, his play-turned-musical returns to the PIT for a ten-show limited engagement, directed by Griffin Osborne. Off of a sold-out run, new actors have been worked into the fold of this high-spirited musical comedy. When Brandi puts more than her follower count in jeopardy after fast-tracking her YouTube career with Earth's alien invaders, expect playfulness and sharp wit at every turn.
Between the throes of growing up and the woes of social media, there's a love story, an adventure, and a coming-out tale you may not see coming. After a day of rehearsal, Mr. Kelly spoke about Internet validation, humor, and how to know an audience is enjoying the show.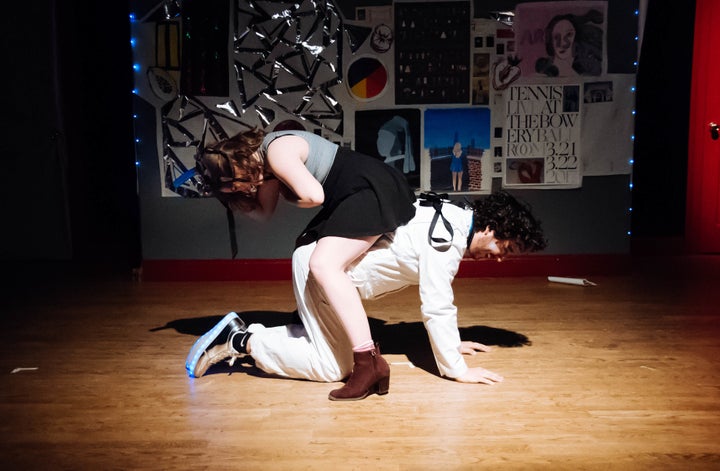 Let's talk about "Aliens Coming." You've called the show a queer, campy, sci-fi satire, one that "explores the ideas of self-creation in our Internet age." That, and alien invasion.
There's a little bit of genital harvesting, but it's tastefully incorporated.
What about the cultural force of YouTube drew you in?
I've been obsessed with YouTubers and their audiences for a while now. The idea for the show started with my desire to explore that world and what spirals from there.
I think the Internet is the funniest thing in the world. That we're constantly exposed to these strangers, pumping out new content every day, has been insanely good for comedy. There was stuff on Vine that came from small-town kids, funnier than any film playing in theaters. I wanted to lean into that slightly alternative vein of comedy.
As a playwright, how do you begin to capture that?
One of the main focuses of the show is the attempt we make with our online personas, to substitute the attention of our followers for that of our real-life companions. Once [our team] leaned into the camp and decided that there would be alien characters, the show became weirder and weirder with each new draft.
One of the show's stars, Brandi, is a YouTube "celebrity" whose fame isn't quite self-made… You mention the dangers of mixing social media with influence and power. What are some of the issues that emerge out of fandom?
Well, the void we try to fill with likes and views only gets bigger the more likes and views flow in. I would say this builds toward a greater inability to connect and find fulfillment in the real world.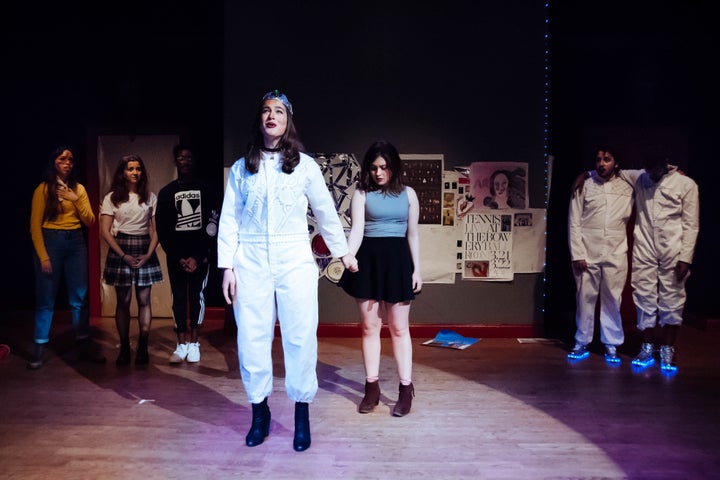 "Aliens Coming" returns to the Peoples Improv Theater for a limited engagement through September, after a previously sold-out run. What are the rewards of breathing new life into your work?
It's my favorite feeling in the world. I love getting the actors involved in the creative process as early as possible. Having real voices and bodies adding nuance and dimension to the dialogue is unbelievably inspiring. It's essential in making sure that characters who appear on stage are believable and relatable.
"Aliens" has made a real impression on audiences. How would you describe the show's latest reception?
I've been very pleasantly surprised. I'm an extremely anxious person, I get wildly nervous before every show. But that melts away as soon as the audience starts laughing.
It's usually around the delivery of a certain joke — one about a character's made-up Nepalese boyfriend — that I start to relax and feel like the audience is going to enjoy the show.
Has this production come in above your own expectations?
Absolutely. The music is a million times better than I ever thought it would be, and the actors are funny. I find myself laughing at lines I've already heard delivered so many times before.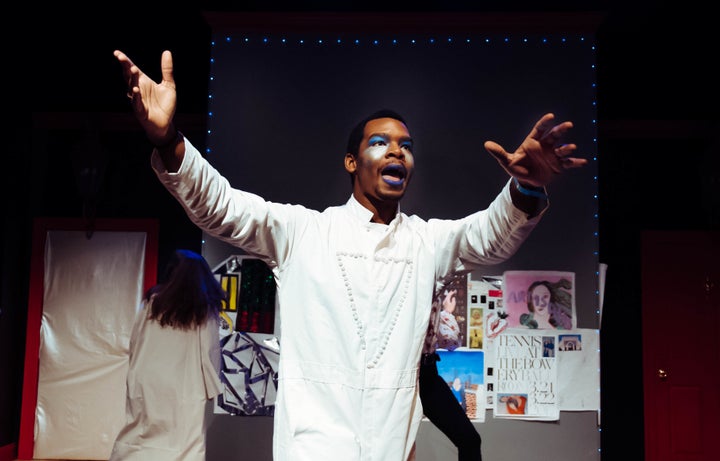 You've worked with three of your lead actors – Maia Scalia, Alice Kors, and Andrew L. Ricci – in past productions of "Aliens." What makes them good actors for your work?
The show is lucky to have such a talented cast. Every one of them is amazing. Maia, Alice, and Andrew have been with the production right from the very beginning, so they know the show inside out. At this point, they have informed so much of who their characters are.
We've also had new cast members join us. The entire cast of "Aliens" is comprised of recent or current students at NYU Tisch, so they come with incredible training and experience. I'm sure they will go on to do some amazing things, so I feel lucky to watch them bring this show to life.
How would you describe the show's humor?
I've been told that the show is similar in tone to "Rocky Horror" or "Little Shop of Horrors," but I think I'm too close to the work to be the best judge of that. The show incorporates classic themes with some very current issues.
They say, "Write what you would want to watch." A musical with songs anchored by big, poppy, Swedish-style melodies about sex-obsessed aliens and all-powerful, yet emotionally fragile YouTube stars, is exactly the type of show that I want to watch.
This interview has been condensed and edited.
REAL LIFE. REAL NEWS. REAL VOICES.
Help us tell more of the stories that matter from voices that too often remain unheard.