When she turned 50, S. Epatha Merkerson participated in an NBC4 Health and Fitness Expo in Washington DC and had her blood sugar tested. She was happy to help inspire others to follow suit. When the doctor asked her to come back to him after the test, she thought that he wanted a photo with her. Instead, he delivered the news that her blood sugar was exceptionally high. It turned out that Merkerson had Type 2 diabetes.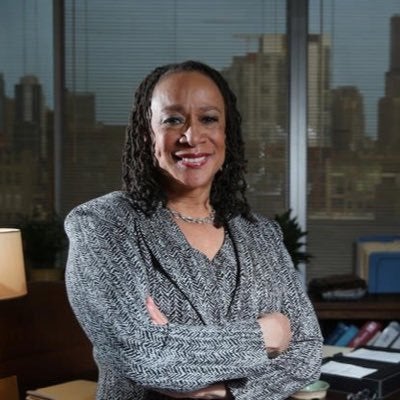 Merkerson hadn't recognized the symptoms of prediabetes, a condition that develops before someone has Type 2 diabetes. It basically means blood sugar levels are higher than normal, but they are not quite high enough to be considered diabetes. In 2015, according to Diabetes.org, it was estimated that 84.1 million people age 18 and older had prediabetes. That is 1 in 3 Americans.
Like Merkerson many famous celebrities and media moguls have shared that they are dealing with diabetes. In the United States alone, 29 million people have been diagnosed with the disease. They have shared their stories and have inspired others to get tested and seek help.
In 2015, Tom Hanks announced on The Late Show With David Letterman that he had Type 2 diabetes. "I went to the doctor and he said, 'You know those high blood sugar numbers you've been dealing with since you were 36? Well, you've graduated. You've got Type 2 diabetes, young man," shared Hanks.
Other celebrities who have revealed they have diabetes includes Singer Nick Jonas and tennis star Billie Jean King. Salma Hayek bravely revealed that she had gestational diabetes, which happens to many women during pregnancy. In fact, experts say all women should get checked for gestational diabetes when they are 24-28 weeks pregnant. Gestational diabetes usually goes away after delivery, but it could return with a later pregnancy.
Jay Cutler, who recently came out of a short retirement to join the Miami Dolphins as their starting quarterback, was diagnosed with Type 1 diabetes in 2008. At the time, he was the star quarterback with the Chicago Bears. But Cutler hasn't let diabetes sideline him. He now wears an insulin pump, tracks his blood sugar, and says his condition is manageable.
Diabetes management is complicated and the barriers to self management are high, but it is also the key to successfully living with the disease. Experts say that following a medication regimen from your doctor, a proper diet and healthy lifestyle all contribute to controlling diabetes.
There are even wonderful digital solutions that help manage diabetes. Here are some of the most popular diabetes self management tools that those living with the disease can use.
Fit4D - A diabetes coaching platform with personalized diabetes education, motivation and support from a Certified Diabetes Educator. Expert coaching includes techniques to improve medication adherence, advice to overcome psychosocial barriers, as well as education about the condition, nutrition, fitness, and more. Available in English, Spanish and Chinese.
Diet Sensor - A real-time nutrition coaching app for best a diabetes friendly diet, weight loss and fitness. This scanner scans your food with a beam of light and tells you its nutritional content, such as how much protein, fat, and carbohydrates it contains.
Dexcom - No more finger stick meters. This small wearable Continuous Glucose Monitoring (CGM) device is designed to help diabetes patients keep track of their glucose in real time.
Animas - This innovative insulin pump checks blood glucose levels, calculates insulin doses, and can wirelessly deliver insulin, giving patients more freedom and flexibility.
Atlas Wristband - The first digital fitness and audio coach that identifies your exercises and then records reps and essential data to showcase your workouts in detail.
Support HuffPost
The Stakes Have Never Been Higher
Related
Popular in the Community