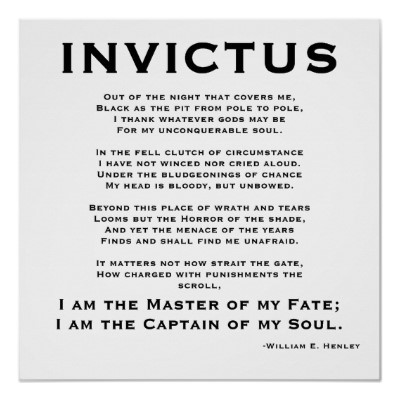 After meeting competitors at the Invictus Games this week, I now fully understand the meaning of 'Invictus.' It's a Latin word that means unconquered, invincible. It's represented in human form by Will Reynolds, Micky Yule, Israel 'DT' Del Toro Jr., JJ Chalmers, Max Rohn and all of the other Veterans/competitors here at the games. The Invictus games were launched in London in 2014 by Prince Harry to 'harness the power of sport to inspire recovery, support rehabilitation and generate a wider understanding for those whom support their country.'
There's a competition of strength that goes way beyond the physical here. The competitors have been able to use sports as a catalyst for rehabilitating their spirit. Muscles are are the manifestation of their strong mind and ironclad will to become even better than they may have been pre-injury. Whatever the case may be (and there are many different injuries in the 'adaptive' sports), their true strength isn't visible to spectators, but it shines through in their eyes, their hugs and their smiles.
I've spent the past couple days talking with competitors, their family members and care givers and there's one thing that they all share; inner strength beyond measure. These heroes somehow find a way to emerge from their darkest moments, situations that most of us cannot even fathom, and not just survive but thrive. Once they decide to be the master of their fate, there's no turning back. Their determination is next level and their family support takes them to the tipping point turning them into mentors for others.
A few special moments from today:
Bernice Rohn watched her son, Max Rohn from the sidelines of track and field today, holding her late father's military flag. She tearfully said, "When Max wins today, I'm going to present him with this flag. It means so much to give this to him." Max's father, Ryan Rohn talked about how sports has given Max a new focus and improved his health so much that he could wean off a lot of medication.
In addition to the family support, there are many organizations that offer help. The Fisher House Foundation, builds homes to accommodate the families, while veterans receive treatment/surgeries outside of their hometown. The Fisher House has helped 270,000+ families over 25 years. Ken Fisher, Chairman and CEO says, "It doesn't cost families any money to stay and when they're in one of our homes, they can connect with other families who understand their pain and can offer comfort. They don't have to be alone in a hotel room."
Another impactful organization is Operation Mend, where Program Director Melanie Gideon got to know competitor and keynote speaker Israel 'DT' Del Toro Jr. She stood on the sidelines of the track today, yelling and cheering him on as he threw the discus. Once you connect with these service men and women, you cannot let go; their optimism, persistence and determination is an energy that you want to support and learn from. Melanie says, "DT is very resilient, he's doing amazing things now. I'm so excited to be here and very proud and happy for him."
The Sage Foundation is a major sponsor at the games and CEO Stephen Kelly says, "We are so privileged to be part of this. It's also about supporting the Veteran's families, they're instrumental to the recovery. The stories of love and sacrifice here are so moving."
Kelly adds, "We look forward to a multi-year partnership with the Invictus Games Foundation to give back to Veterans' recovery, both physical and the often overlooked mental recovery. It's awe inspiring. We also want to use Sage to help ease the transition from military back to civilian life. The impact of war is tremendous and we offer heartfelt thanks for their service. This is the epitome of everything that we care about." The Sage Foundation connects their 14,000+ colleagues with causes that matter through its 2+2+2 initiative. Kelly says that, "We are donating 2% of employee time each year (5 days), 2% of free cash flow and 2 of Sage's smart technology products for any charity, social enterprise or non-profit organization. This is the new model of corporate philanthropy."
The alignment of Sage's partnership with the Invictus games has a real personal connection to Sage's North America President, Marc Scheipe, as he spent 10 years as a fighter pilot in the US Navy.
One more highlight of the day, meeting a 7 yr. old boy named Rio Woolf, an amputee with a passion for sports. Remember his name! He's inspired by watching these veterans with the same type of 'blade' that he's lived with since he got his prosthetic limb. Rio was born with a bone deficiency in his lower right leg that required amputation at 14 months old. He's a joy to listen to as he lists all of the sports that he'll likely compete in at Paralympics. He's active on social media and it seems that he's a real part of the Invictus family.
Being in the presence of such strength; physical, emotional and mental, is life changing. I have such deep respect for anyone serving our country or their country. It takes a super human strength and courage. I have now seen firsthand how these heroes are in fact the masters of their fate. The captains of their soul.
REAL LIFE. REAL NEWS. REAL VOICES.
Help us tell more of the stories that matter from voices that too often remain unheard.