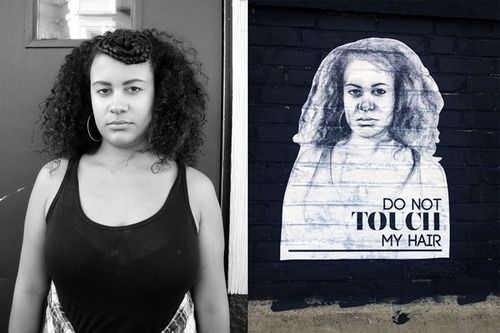 "Hey, baby, I like that ass." Nine-year-old Brandie Skorker quickened her pace as she headed to the corner store, penny candy on her mind. The man continued. "Why don't you suck my (expletive)? Ten minutes later, Skorker emerged from the store, clutching her Snickers bar. Her catcaller was waiting for her.
As she walked home, he followed her, peppering her with comments both derogatory and sexual in nature. This was Skorker's first experience with street harassment. It would leave a life-long mark.
"I've personally been harassed over 30 times last year," said Skorker, now a 28-year-old East Boston resident.
As any woman can attest, street harassment has always existed. However, in recent years, it has demanded the public's attention thanks to survivors who are increasingly willing to share their stories. As is the case with any urban area, East Boston provides a prime environment for such abuse.
"Nine point five times out of 10, it's not a compliment," Skorker said. "More often than not, a 'you're beautiful' turns into a feeling of entitlement."
Safe Hub Collective, an organization devoted to creating public spaces that are secure for all people, conducted a harassment survey in 2013. Out of the more than 500 participants, 88 percent said they had experienced street harassment in Boston.
"We believe that any infringement on personal space, or unwarranted comment, is harassment," said Stacey Lantz of Safe Hub. And it's not just women who face this type of abuse.
"LGTBQ folks, people of color, and people with disabilities [also] experience increased incidents of harassment," said Lantz.
Additionally, street harassment isn't technically confined to the street.
Safe Hub's 2013 survey found that, while 97 percent of its harassed respondents were accosted on the street, 63 percent experienced harassment on public transportation. The bar scene, school campuses, and public parks were also ripe with abuse reports.
"When street harassment is allowed, it creates an environment for sexual assault to happen," said Gina Scaramella, the executive director of Boston Area Rape Crisis Center (BARCC). "[If] we eliminate street harassment, we can potentially eliminate sexual assault in general."
Residents of East Boston are currently working to rid their neighborhood of this epidemic.
In 2014, street artist Tatyana Fazlalizadeh created an anti-street harassment mural in Eastie as part of her Stop Telling Women to Smile project -- a movement she's spread across the United States and Mexico. The mural depicts some of the women of East Boston, along with their responses to harassment. One portrait's caption reads, "My name is not baby." Another says, "My outfit is not an invitation."
While Skorker is vocal in her condemnation of harassment, she thinks anti-criminalization is the right approach for perpetrators.
"I don't want to see people policed more," she said. "Especially within communities of color. Community accountability and awareness is important, as well as being an active bystander."
Skorker, who walks through East Boston daily, hopes to see a decrease in harassment. Until then, she still worries on a daily basis.
"I'm dreading the [summer], because I'll be wearing skirts and [getting] hollered at, followed, and objectified almost every day," said Skorker.
"It's horrible because it's always there," she said. "And, when we least expect it, it shows its face and intimidates us. It makes us feel small. Helpless. Alone."
This post was written with input from Christina Zolnierowicz, photo courtesy of Brandi Skorker
Support HuffPost
The Stakes Have Never Been Higher
Related
Popular in the Community