No one likes highway tolls, but imagine driving down miles of rural Georgia road, only to be confronted with a gate. You'd probably wonder if it's worth paying the $5 to visit a place like Jekyll Island.
Now add three screaming kids in the back of your SUV to the picture, and you know why I wanted to make a U-turn and head home.
Jekyll Island, a private enclave south of Savannah, Ga., is one of just four barrier islands accessible by car. It has a rich, if somewhat obscure history, abundant wildlife and a lively cultural scene. All things considered, the $5 toll is a real bargain.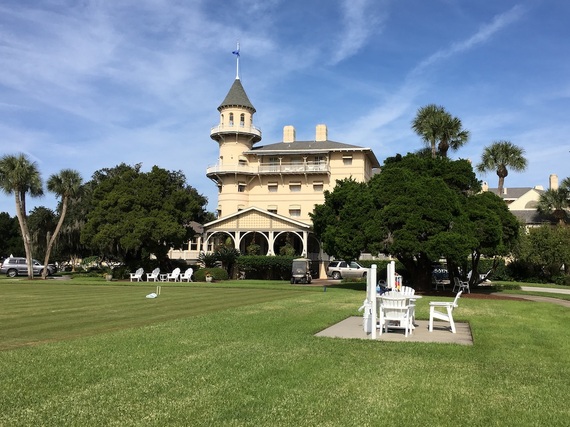 Rogue publishers and secret meetings
The Jekyll Island Club, once considered the richest, most exclusive, and inaccessible private club in the world, opened in 1888. Let's just say if you had to ask, you probably didn't qualify for membership. I hope that helped J.P. Morgan, William Rockefeller, Vincent Astor and William K. Vanderbilt sleep better at night, knowing that the riffraff was across the causeway.
You can still see their mansions here, carefully restored to their former perfection.
Theodore Vail, AT&T's president, made the first transcontinental phone call from Jekyll Island a century ago.
But that isn't what put this place on the map. No, that was the secret Jekyll Island "duck hunt" of 1910, at which the attendees created the framework of the Federal Reserve. You can visit the meeting room in the Jekyll Island Club Hotel where it all happened, which hasn't changed much since then.
We heard another interesting story about Joseph Pulitzer, one of the power brokers who owned a winter cottage on this island. Without getting too political, he was the lone Democrat amongst the Republican elites of Jekyll, including the Rockefellers and the Morgans.
Apparently Pulitzer was a major thorn in their side. His populist views were so unpopular that his newspapers were banned from the club. So there.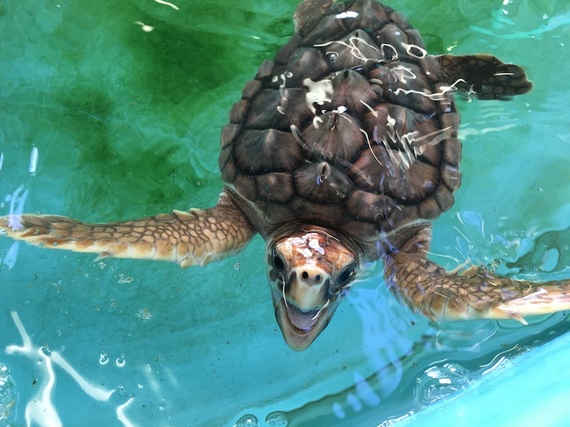 The Georgia Sea Turtle Center, an advanced animal hospital and education center, is our family's favorite stop in the historic district. Despite the name, it accepts a variety of animals that have been injured or need rehabilitation. Visitors learn about habitat and the enormous odds each turtle faces in surviving. They may also have the opportunity to witness maintenance procedures and surgeries on animal patients.
You probably won't have a chance to handle the animals, but for the truly adventurous, they have a behind-the-scenes program. There, you can work side-by-side with an educational staff member and visit food preparation areas, animal holding areas, the treatment room, radiology and the surgical suite.
"What do you need the honey for?," my daughter asked when we toured the turtle ER.
"Turtle meat goes better with honey," my better half, Christopher, joked.
Actually, it's medical honey, and it's applied to cracked and broken shells. It's just one of many therapies used to rehab these reptiles.
Some hatchlings were warming below ultraviolet lights, and a three-legged turtle swam in circles on his back.
If you really want to get your hands dirty, you'll need to book a ticket near feeding time. Word of warning, though: Food preparation isn't for the faint of heart. You'll be expected to cut and clean some squid.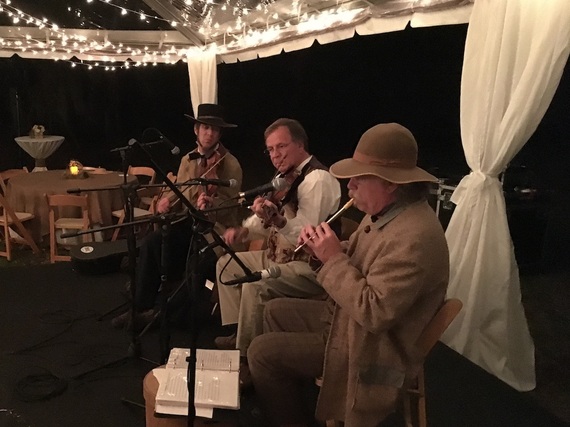 The one site we really didn't expect to find on this trip was Georgia's first brewery, which dates all the way back to 1742. It was built and operated by Major William Horton, aide to James Oglethorpe, the founder of Georgia.
Horton built his brewery not far from his home on Jekyll Island, probably a safe place considering his soldiers bunkered down on neighboring St. Simon's Island. That's one way to control rations. Too bad the brewery isn't still operational.
The home and neighboring brewery still stand -- mostly -- despite years of hurricanes, flooding and neglect, thanks to preservation funds raised through tolls. We attended an evening event there, and it was magical.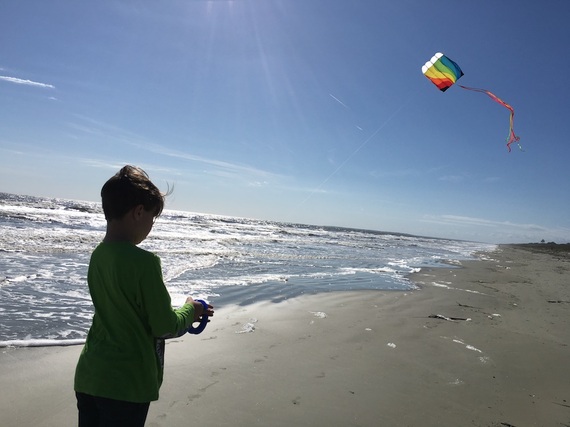 When you're ready to hit the beach and relax, head over to the ocean side of the island. It's hard to miss. Take the second exit on the circle, and you're in the more modern side near the convention center.
The shops here cater mostly to tourists, but this being Jekyll Island, the quality and assortment of goods is impressive. Our favorite, Jekyll Market, had authentic tower cheesecake delivered directly from New York. It was impossible to choose just one variety. If you'd rather grab something local, they also offer a variety of Georgia-produced items, as well as some of the best native Gullah spice mixes that can be used for everything from seasoning grits to boiling prawns.
When the wind started to kick up, the kids begged us to take out the kite. The best stretch of sand is just past the Westin Jekyll Island. Sea oats form dunes that give the impression that you're on a private beach (because, well, you kinda are). Only the sounds of seabirds and surf interrupt your sun worshipping. Or kite flying.
The whole island is surprisingly pristine and undeveloped, especially on the ocean side. Its pockets of populated areas have a small town, welcoming feel.
That's likely because Jekyll Island was initially a state park. But in 1950, the costs of operation were too great and the Jekyll Island Authority was created. Since then, all development and preservation have been funded through this organization, which sets the $5 toll.