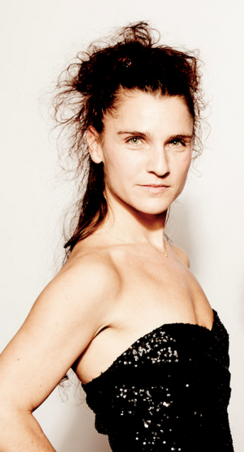 Located in Stowe, Vermont starting June 17-19th, 2016—
the three-day
event
celebrates emerging filmmakers worldwide honoring their passions, talents and accomplishments by showcasing the efforts teens have made in original filmmaking. The mission of
Scout Film Festival
is to encourage creative work, connect young filmmakers with their peers and celebrate the open expression of today's youth through film.
Anna Colavito:
The inaugural festival will
include
a Friday night launch party with feature films by
Laurie Weltz
and
Gabrielle Demeestere
followed by
Q&A
with the filmmakers at the
Rusty Nail
. On Saturday, daytime screenings and industry talks will take place in the
Spruce Peak Performing Arts Center
and the
Spruce Peak Adventure Center
Screening Room. Later that night, an awards ceremony and reception to celebrate the accomplishments of young filmmakers will be held in the beautiful
Spruce Peak Performing Arts Center Theater
. On Sunday morning, there is a final opportunity to network during a brunch in the
Spruce Peak Pavilion
.
More than anything, the audience will become energized by the movement of youth film and connectedness. Being present with the filmmakers, cast, crew, peers, family and industry supporters, you feel as though you are in the room with greatness multiplied by so much because it reflects the future, hope, and young ideas.
ATL: What inspired you to produce a film festival?
AC: I worked in advertising for 15 years at top agencies in New York City and Boston. I was a tech screener and producer for GenArt Film Festival and later, worked at the Tribeca Film Festival. After my children were born, my family moved to Stowe, Vermont and I was fortunate to have the freedom to stay home with my daughter and son until they were both in school. I always planned to go back to work. I love working and it is important for me as a woman and mother to remind myself and set the example for my children that you can make a comfortable, intimate home, work hard pursuing your dreams and try to find a way to positively impact others as a central element to all of it. I had already connected with a social issue of concern to me - the growing virtual and waning personal connectedness of our young people through technology - and I already had a love of film, filmmaking and festival programming and then I just hoped there was a relevant idea in there that would resonate with teenagers.
ATL: What is your long-term goal with Scout?
AC: Our goal beyond the festival is to support and empower young people through their art and share their work with as many people in as many venues as possible. Teenagers are making quality films, shot beautifully with thoughtful narrative and insights. Scout is about connecting young storytellers through shared experiences, helping them understand their impact, and supporting their unique perspective(s). By sharing each other's human stories in person, through film, the common threads and feelings of growing up will help teenage, devoted storytellers see familiarity in those around them.
ATL: Why did you decide to focus on young filmmakers?
AC: Turns out, there are so many teenagers out there making movies, choosing film as a vehicle for expressing themselves, telling their stories, attempting a connection. This is a prolific group, looking for a venue in which to share and find support within their peer community and the creative industry BEFORE college, BEFORE graduating into the world. It is truly humbling to see the dedication and commitment in the genuine stories as shown and told by high school filmmakers.
ATL: How can future young filmmakers participate in Scout Film Festival?
AC:
Every year,
Scout
hosts an
international open call
to filmmakers age 18 and under to submit their original short films. Additionally, if they are interested in an internship, volunteering or even reaching out with ideas, there is an endless stream of opportunities. This is what I love to do!
This year, Scout received over 600 submissions worldwide from 50 countries, including Denmark, United Kingdom, Nepal, Australia, Portugal, Croatia, Slovenia, South Korea, Singapore, Uganda, Iraq, Brazil, Mexico and Canada to a name a few. We have a fantastic panel of industry judges, who selected 15 films as category winners:
Deirdre Connolly, Executive Producer, Watch What's Happening Live on Bravo
Jeffrey Abramson, SVP Brand Strategy and Alliances, Broad Green Pictures
Joel Madison, Comedy Writer "Roseanne", Script Puncher-Upper for Judd Apatow & others
Laurie Weltz, Writer and Director, "About Scout", Programmer of Film Fatales
Sande Alessi, Casting Director "Argo", "Girl With the Dragon Tattoo", "Pirates of the Caribbean", and other films!
Sara Shepard, Author "Pretty Little Liars", "The Lying Game", "The Perfectionists", YA Fiction
Kira Bursky, Exceptional Young Filmmaker/Juror
Alex Brisker and Alex Le Bas aka Alecies Pictures, Exceptional Young Filmmakers/Jurors
Lucas Bugbee, Exceptional Young Filmmaker/Juror
ATL: Can you share an example of the kind of work we will experience during Scout?
AC:
The following film titled,
Quintessence
is one of my first experiences with high school films that inspired me to follow through with this festival. Written, directed and original score by Lucas Bugbee, who was seventeen when he filmed this piece.

To purchase tickets for the event, click here.
Related
Popular in the Community