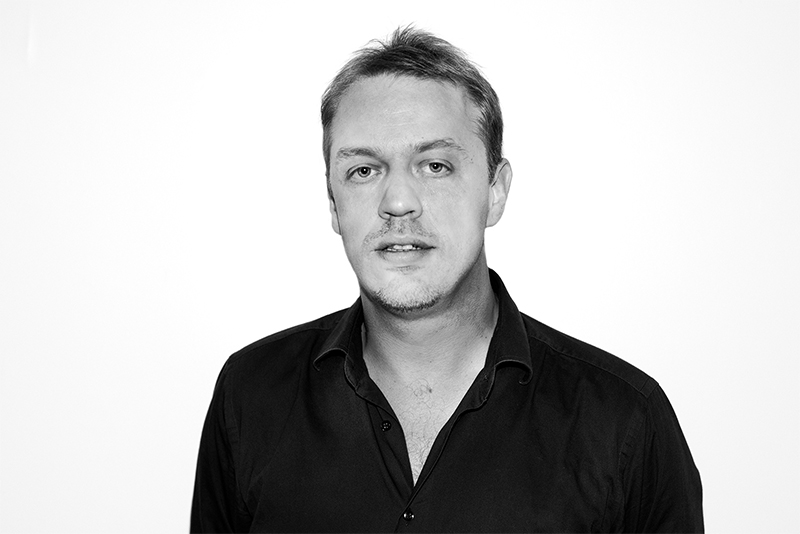 Italian photographer and social entrepreneur Marco Vernaschi developed a successful career as a communication specialist and consultant, working on a variety of editorial projects and awareness campaigns in South America, Africa and Asia. His stories and essays are published by several mainstream media outlets such as the National Geographic Magazine, TIME, GEO, The New York Times and The Sunday Times Magazine, among others. A contributor for the Pulitzer Center on Crisis Reporting (Washington D.C., USA), Marco has received numerous awards from the World Press Photo (2009) and other institutions and he was enlisted among the Ambassadors of Italian Excellence in the World, in 2012.
Marco is the President and Founder of the BIOPHILIA Foundation, a grassroots, non-profit organization based in Argentina that contributes in shaping a sustainable model of rural development. I had the opportunity to interview Marco about BIOPHILIA, its mission and one photographers' legacy.
Adriana Teresa: What does biophilia mean?
Marco Vernaschi: The term "Biophilia" means "love for life or living systems" and was first used by Erich Fromm to describe the psychological orientation of being instinctively attracted to all that is alive.
AT: What is the foundation's mission?
MV:The BIOPHILIA Foundation is a non-profit organization based in Argentina that contributes to shape a sustainable model of rural development in different regions of the country. We work to empower a network of rural communities, small and medium-scale farmers, with the mission to reinforce local economies while fostering a responsible management of the natural resources. In doing so, we contribute to the conservation of biodiversity while emphasizing the core values within each community's cultural identity.
AT: BIOPHILIA believes in fair trade and sustainable agriculture. How does your foundation work to achieve these?
MV: Fair trade and sustainability should be globally shared values defining the core dynamics within production, retailing and consumption. One of the main problems within small and medium-scale farmers in Argentina is often the lack of know-how to successfully develop quality products, not to mention the impossibility to get direct market access to commercialize them. These factors, among others, hinder rural farmers to consolidate a local economy and prevent single regions to develop independently. South America has always been a commodities supplier and Argentina is certainly no exception. Selling raw materials has often been the only strategy, despite being a very limited one, for a quite obvious reason: there is no added value around commodities. Lack of added value means lack of economic and social opportunities for most of the rural community and the society in general. BIOPHILIA's long term mission it to contribute in changing this scenario, offering a diversified plan for rural development to enhance Argentina's untapped potential.
AT: One of your top priorities is equal right for women, youth and indigenous groups. How do you work towards achieving these human rights?
MV: I think the best way to contribute in granting equal rights is by providing the communities with the tools to achieve individual and collective empowerment, to foster social inclusion; for example, education and professional training, a set of dignifying and innovative labor opportunities and a credible perspective for the future. Most people living in Argentina's rural areas -- especially in the case of some indigenous communities - are voiceless or conveniently silenced, often with violent and repressive methods, as denounced by Amnesty International.
We believe that people need and deserve real chances to successfully grow. Unfortunately for most communities and the country in general, the Government has invested through the past decade in a politically convenient strategy based on social plans and passive welfare. They missed a great opportunity to create actual development opportunities; this strategy is by definition a palliative solution and on the long term it keeps fueling that perverse mechanism of dependency that causes endemic unemployment to raise and increases social tensions.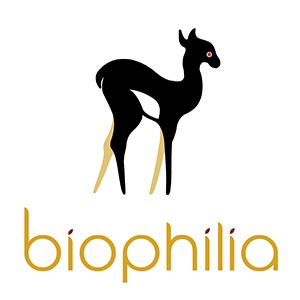 AT: Give me an example of one of your programs?
MV: Currently, we are working on the Rural Development Program in the province of Salta and Jujuy, in the Northwest of the Country. In this region, we are working with a network of rural farmers throughout the Altiplano to enhance the production of local food with great potential, such as the Yacon, Quinoa, the Andean potatoes and corn, among several other. BIOPHILIA helps to transform these raw materials into high quality products with a solid added value and a strong identity, to be commercialized in different markets according to the principles of Fair Trade. We are also developing a similar program in the province of Chubut, were the reality is completely different than the Northwest, and where we're working with seaweeds producers, shrimps and king crab fishers as well as other producers that identify the region of Patagonia and work with sustainable practices.
AT: Explain the SEEDS for LIFE campaign, and why it is particularly important to share it internationally.
MV: SEEDS for LIFE is BIOPHILIA's first awareness campaign on the aftermath of 15 years of intensive, agrochemical-fueled GM monoculture in Argentina. Our mission is to show why a more sustainable approach is needed in Argentina and in general in every other countries. We launched it on March 16th, only four days before the World Health Organization formally declared glyphosate and other herbicides "probably human carcinogen".
Through the past decade, Argentina became the world's third larger GM soybean producer, with 21 million hectares harvested and 317 million liters of agrochemicals used every year. The soya boom helped the country recovering from the 2001 financial crash, however the human, social and environmental impact of such policy leave no doubt about the unsustainability of this agricultural practices.
Our goal with SEEDS for LIFE is to keep the attention on this issue, to raise awareness bringing Argentina's eloquent case in the international spot to show why a responsible and effective plan of rural development is no longer an option - but rather the only possible solution to secure the future. We will soon need to feed 9 billion people and we must find a way to do so without jeopardizing the only resource we have: our planet.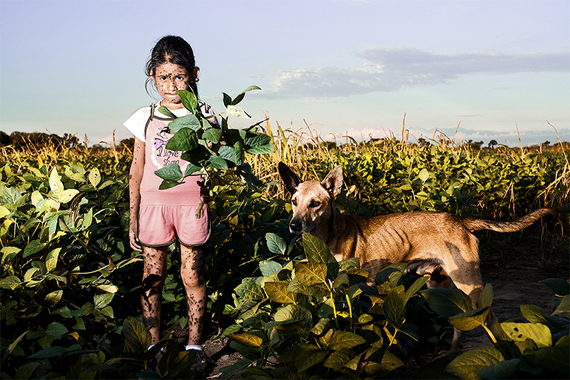 AT: What is a main goal for BIOPHILIA?
MV: BIOPHILIA is clearly committed to foster a strong set of ethical values through its projects, approach and methods.
Argentina is going through an increasingly polarized social and political scenario, as a natural consequence of the populist strategy that fed social division through the past years. The dynamics are tense; most of the rural regions are still ruled by a sort of feudalist mentality where bureaucracy generates corruption, clientelism, black markets and power abuse. To give you an example, a Senator recently proposed a law to legalize child labor in rural areas in order to prevent children from going to school and therefore leave the fields where they work as peones.
Through our work, we try to bring other kind of proposals to the table, and in doing so we promote transparency and equality.
At this point in time, Argentina deserves an honest debate to realize that populism has never been and will never be a solution but merely a trap -- no matter which political ideology you place behind it. The point is that no populist Government will ever work to create actual development opportunities or will ever foster individual empowerment; by definition, a populist government needs masses not to think and act too much -- certainly not as self-aware individuals part of an independent society. There are several ways to achieve this; the massive use of rhetoric propaganda against this or that "enemy", the gradual dismantlement of the institutional powers, a series of restrictive trade policies and the implementation of long-term passive welfare. Among all, this is often the tool of choice to create economic dependency from the State and therefore to foster political blackmail. To be a prosperous country, Argentina first needs to get rid of this mechanism.
AT: Why did you decide to start this foundation in Argentina?
MV: Because this is where I chose to live,10 years ago. I moved from Italy to Argentina in 2005 and since then my life has developed in this country, which I love very much. At some point, back in 2013, I decided to contribute in changing those things I was complaining about. Argentina is an incredibly beautiful country, blessed with an amazing potential. I was somehow inspired by the rich legacy of initiatives that developed since I was a child in the region from where I come from, in Italy, such as the Slow Food Movement, for example. Through BIOPHILIA, I realized that I could connect my background and vision, trying to build something positive on the table.
It's been a long journey, which I started with my wife Juli and that grew thanks to the amazing work of BIOPHILIA's co-founders, Guadalupe Aguirre and Eduardo Arzani and all of the other people involved.
AT: What projects has BIOPHILIA worked on that you want to share?
MV: Among the projects we're currently developing the one I like the most is the creation of three laboratories that will allow three different communities in the country to produce and commercialize their products, within the cosmetic industry. To make the project possible, we signed a strategic partnership with Xerjoff, the Italian world celebrated brand known for its excellence in luxury perfumery. We created the Xerjoff for BIOPHILIA initiative, the first beneficiary of which will be the community of Nazareno, a small village lost in the deep of the Andean Altiplano. Through this project the farmers will be able to process and produce a variety of essential oils from the aromatic plants that abound around the village. Through this partnership, farmers will be granted direct market access and will be able to successfully commercialize their own products according to the principles of fair trade. This initiative will create fresh labor opportunities and will contribute to limit rural depopulation.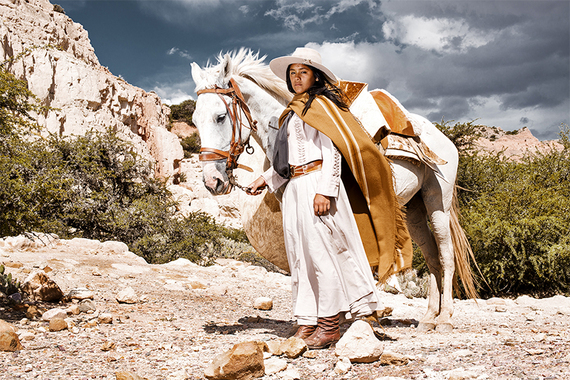 AT: Let's talk about you--as a photographer, what inspired you to launch BIOPHILIA?
MV: Well, I actually wanted to go beyond photography and take on new challenges. I was inspired by my own cultural background, most of anything by the legacy of Slow Food, the Italian movement that was born and developed in Piemonte, the region where I'm from, in Italy. I grew up surrounded by people working on different levels with rural farmers. When I stated to shape BIOPHILIA, I immediately realized that photography could have played a significant role to communicate the contents within our projects, our goals and the communities we work with -- so I opted for a communication strategy based on strong visuals and a multilayered interaction with top-quality, main stream outlets. For BIOPHILIA, this is a great opportunity to reach out to the broadest possible audience, and to me on a personal level it's a chance to connect my experience as a visual communicator with the whole new enterprise.
AT: There is a growing movement of photographers, who are taking their work a step further to bring about awareness to a social cause. What do you attribute is happening in the photography industry that is inspiring photographers to further take action?
MV:We're living an age in which photography can be produced and shared globally in a matter of seconds and almost by anybody: this is of course an amazing opportunity in terms of outreach and communication potential, in general and specifically if you have some meaningful message to communicate. Bringing awareness on social issues can be difficult, especially if you address an international audience; in this perspective, photography turns out to be one of the most powerful and democratic tools to achieve the goal and enact real change. Many people approach photography because they're genuinely interested in raising awareness on social issues, because they want to contribute with their own voice and work to make things better. Publishing a story or a series on this or that magazine, however, it's just a firsts step and in most cases nothing happens unless there's further action beyond the publication. So, in my view, taking a step further for many photographers it's somehow a natural consequence.
AT: What is your personal goal with BIOPHILIA? Who do you want to reach? Why?
MV:I wanted to create a multilayered project that would significantly contribute to empower rural communities, through a sustainable approach. Argentina could be an extremely rich country, being blessed with an impressive variety of resources, a unique cultural and natural diversity and a relatively low number of inhabitants. It could be the land of plenty. There's however a sheer contrast between the country's huge potential and the deep degree of poverty that still afflict so many people in different regions of the country. BIOPHILIA's long term goal is to gradually contribute to change this scenario.
AT: What advise do you have for emerging photographers today?
MV: I think there's enough wise people in the industry giving any sort of precious advice. My only suggestion is: consider carefully whose advice to take.
AT: Does launching BIOPHILIA in any way limit you as a photographer?
MV: Not at all. It actually offers me a brand new set of opportunities to explore.
AT: What does it mean to be a photographer today?
MV: It depends on what's behind your imagery and how you use it; in an age where millions of images are produced, shared and consumed on a daily basis, being a photographer could mean nothing or it can actually help to make the world a better place.
Learn more about FotoVisura.com--the networking platform for photography
Related