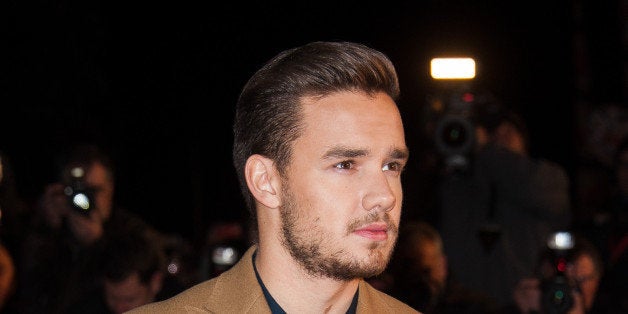 Being a One Direction fan is a highly educational experience. From learning about the malaria and poverty crises in Ghana, to becoming impressively fluent in UK lingo, it's difficult not to feel a culturally-enriching impact by following 1D's high-octane career.
Twitter is a great platform for this -- you're able to get a taste of each boys personality and style, all while having a somewhat more intimate connection with them. It's impossible to complain about Harry's quirky tweets and Niall's stream of "Anchorman"-loving messages.
This being a positive thing for One Direction for the past three years, it came as a huge surprise when Liam Payne, the "responsible one," took to the Twittersphere to show his appreciation for the television show "Duck Dynasty."
If you've ever watched "Duck Dynasty," you'd know it's a completely harmless show. Yes, there is some graphic hunting shots, but more or less, the show is like any other reality television program -- slightly scripted, majorly over-the-top and all in good fun. If you've used the Internet in the past month, you're probably aware of the controversy surrounding Duck Dynasty -- in an interview with GQ, family patriarch Phil Robertson, made some seriously offensive homophobic remarks.
I can totally understand why Liam would enjoy the show. The mindlessness of reality television is a distractor from the stress of a young person's everyday life (and Liam is arguably under a little more stress than the average 20-year-old). It offers big laughs, little-to-know situations of real peril, and depicts lives that are specifically and undeniably unique. Even if you deny it, we all enjoy reality TV -- why else would the Kardashians be so popular?
So, I can relate to Liam on that level. The confusing thing about his tweet of "high respect" to cast member Willie Robertson is that he also praised the "family values" of the Robertson's, which could suggest he is similarly anti-gay. While this spurred outrage among many 1D fans, my biggest concern was the littles -- the Catholic school third graders who have been raised on certain beliefs, the eight-year-olds with two mothers or two fathers who undoubtedly feel hurt, lost or unwelcome. I'm old enough to be unswayed in my beliefs by a boy band member, but not all One Direction fans are.
Liam quickly added that being a fan doesn't mean he's "okay with all they say." He clarified that by "family values," he meant "the way they still hold a family together." And while I believe that everything Liam tweeted about was written in earnest, it's simply the language he used that still makes me feel uneasy. "Family values" was definitely an interesting choice of words -- the tweet itself speaks volumes.
There is no winning situation here for Liam Payne -- the best thing he could've done was to not tweet at all. Even a simple, "Just caught an episode of Duck Dynasty, pretty funny stuff" would've left him inundated with responses of confusion, sadness and hate. Yes, the intimacy he took with his tweet to a Robertson family member seemed to make it a little more personal, but anything he could've said would've sparked backlash. It's a classic PR nightmare -- associate yourself with the condemned, and you've officially joined their ranks.
Take his late-night Twitter meltdown. Explicit language, accusatory shots at "lazy" journalists and bloggers, and a Google search for "Liam Payne" only begin to describe the outpouring of insanity that flooded Liam's Twitter account. I found the best explanation for this almost heart-breaking stream of tweets could be found in a Gawker article by Hazel Cills: "Payne's tweets read like a larger projection of his fame-induced anxiety."
When he was younger, my brother often played this game where, when he was caught doing something wrong, he would vehemently deny that it ever even happened. If his muddy shoes were clearly taken off on the kitchen rug, he would insist that someone else put them there -- certainly not him. Isn't Liam sort of doing the same? He definitely did something inappropriate, but he's trying to cast blame on journalists for misinterpreting his words. Being misrepresented sucks, but doesn't this act seem a little immature?
I can't say there isn't a part of me that feels a little sad for Liam. Anyone who uses Twitter as a venting mechanism is probably having trouble coping with their emotions in real life, and it's hard to view someone you care about in this damaging way. Likewise, I truly believe that Liam got a little caught-up in a "foot-in-mouth" situation. I don't think he's anti-gay. I just think he's made a really stupid decision, but the political implications that are attached to his words carry a pretty heavy weight.
We're disturbed by Liam because we don't necessarily view him as someone with ideologies and beliefs. We see him as we want to see him -- we mould him into the shape we're comfortable with: the "cute one," the "responsible one," the human-mannequin for our eyes and ears, not our minds. It scares us when we realize that celebrities aren't just figments of our imaginations, and it's even scarier when the opinions they seem to reflect are unpopular and outdated.
There is no real excuse for Liam's tweets. He isn't hurting only himself, like, say, Justin Bieber, who hasn't completely offended anyone in such an openly political way. He's done irreparable damage to his reputation, and he's caused emotional harm to people who have invested a lot of their life into him. This doesn't make me dislike One Direction, or Liam. It just makes me feel a little disappointed and a lot confused. Until this whole mess becomes a little clearer, I'll stand by my beliefs, and hope other fans can also stand by theirs.
REAL LIFE. REAL NEWS. REAL VOICES.
Help us tell more of the stories that matter from voices that too often remain unheard.