When U.S. Secretary of Education Betsy DeVos earlier this month announced her intention to change Title IX enforcement she decried a "failed system" established by the Obama administration in 2011 for dealing with campus sexual violence. She got it half right. The current system for handling campus sexual violence has failed too many students, both survivors and the accused. But it wasn't established by the Obama administration, it existed long before their efforts to support survivors. She also criticized the "notion that a school must diminish due process rights to better serve the 'victim'", but this is not a notion found in the guidelines issued by the Obama administration which specifically called for institutions to uphold due process.
As the Kansas City Star editorial board recently put it this is not an indication of the pendulum swinging too far back and forth, but rather of that "failed system". "Instead, it's evidence of the same old problem of not taking sexual assault seriously enough to fully and aggressively investigate every case without assuming anything or protecting anyone, following the facts wherever they lead and then responding accordingly," they wrote.
In 2009 and 2010 an extensive investigation by the Center for Public Integrity found that this system had been failing for at least a decade, despite action by Congress (which had passed the Campus Sexual Assault Victims' Bill of Rights in 1992) and federal courts (Title IX has been applied to campus sexual assault cases through decades of court rulings) in this time to make campuses safer. "Students found 'responsible' for sexual assaults on campus often face little or no punishment from school judicial systems, while their victims' lives are frequently turned upside down," said CPI summarizing their reporting. First as a student activist, and later a victims' rights advocate I'd seen this re-victimization firsthand for nearly two decades when the Obama administration acted on calls from victims' rights advocates, survivors, and practitioners, including myself, to provide consistent Title IX guidelines for educational institutions to respond to sexual violence.
Those of us who sought this guidance were led by attorney Wendy Murphy, and included the National Center for Higher Education Risk Management (now the NCHERM Group), and Security On Campus, Inc. (now the Clery Center) where I served as Director of Public Policy at the time. By then I was also working directly with institutions, and saw that they had a need for a consistent framework to build their responses around. We'd all seen inconsistent Title IX enforcement by the U.S. Department of Education's Office for Civil Rights (OCR), and the "global guidance" proposed by Murphy was a much needed first step towards better solutions.
We sought common sense solutions, including the basic fairness of informing institutions of consistent standards they would be expected to apply in these cases. We asked OCR to articulate a uniform standard of proof – they were already applying preponderance of the evidence in individual cases, to offer better guidance on expected timeframes to meet the "promptness" requirement, and to guarantee that institutions would not force survivors to choose between the criminal justice system and campus discipline. While critics have challenged the preponderance standard, it was already in use by OCR and had long been upheld by courts in these types of cases (campus discipline which at most can expel a student is not held to the same standards of a criminal court which can imprison someone). In no way did we ask OCR to deny the accused their due process, and given the assurances in the letter we certainly didn't see the guidance as doing so.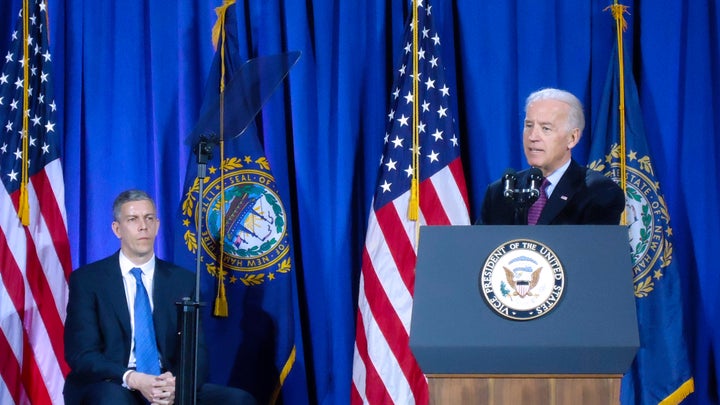 Vice President Joe Biden, a longtime champion of victims' rights and eliminating sexual violence even when this agenda wasn't necessarily popular with either major party in Congress, announced the "Dear Colleague Letter" (DCL) at the University of New Hampshire on April 4, 2011. It rearticulated longstanding Title IX requirements such as having a Title IX coordinator, and adopting grievance procedures providing for prompt and equitable resolution of student and employee sex discrimination complaints. It also articulated longstanding practices such as requiring use of the preponderance of the evidence standard, and recommended certain procedural steps including that investigations be resolved within 60 days. What has not been mentioned much in the recent dialogue about the DCL is that it also called for upholding due process, and enumerated certain procedural safeguards for both the accused and accuser required to meet Title IX standards, including the following:
Public and state-supported schools must provide due process to the alleged perpetrator.
Throughout a school's Title IX investigation, including at any hearing, the parties must have an equal opportunity to present relevant witnesses and other evidence.
The complainant and the alleged perpetrator must be afforded similar and timely access to any information that will be used at the hearing.
OCR also recommends that schools provide an appeals process.
A school's investigation and hearing processes cannot be equitable unless they are impartial.
If an institution has deprived an accused student or employee of due process, has denied them timely access to evidence, and or subjected them to a biased proceeding then they have ignored fundamental tenants of the DCL that are intended to ensure a fair process for everyone involved. In 2016 for example OCR determined that students at Wesley College in Dover, Delaware accused of sexual misconduct had their Title IX rights violated by the college.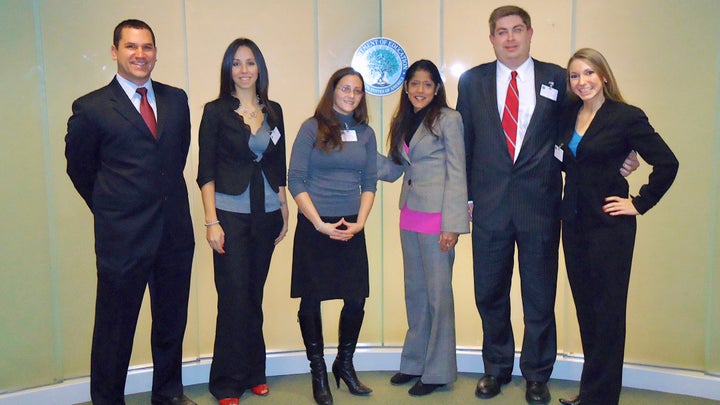 The DCL was always one step on the road to improving how educational institutions better respond to sexual violence, and moving forward with a notice and comment period for new formal guidance as Secretary DeVos has proposed should reflect another step forward. Rescinding the DCL while that process is completed, however, would be a step backwards, and is not necessary. The DCL contains quite explicit protections for not only survivors but the accused, and the Secretary's statements have certainly put schools on notice that they need to take protections for the accused seriously.
Popular in the Community