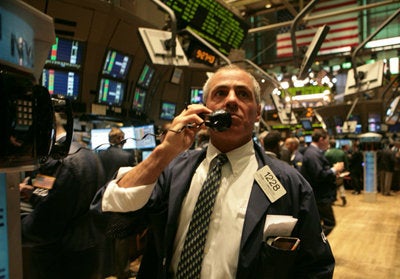 When I heard Senator Gramm describe Americans who complain about the
economy as "whiners," like many people, I had to cringe. This is a
charge I've heard levied against workers and unions for decades, and a
charge that makes it harder for employees to speak out about
objectively bad working conditions, abusive bosses and limited
prospects -- particularly during bad economic times. As the executive
director of Working America, the two-million-member community
affiliate of the AFL-CIO, I like to encourage people to complain, and
even to whine, about the problems they face on the job.
It's important for everyone to understand the real difficulties facing
working Americans. Workplace protections like paid leave and sick
days, which many of us are fortunate to take for granted, are largely
at the whim of many bosses. Some U.S. workers have truly terrible
workplace environments and bosses, and little opportunity to vent. In
this spirit, we launched what's now our 3rd annual "Bad Boss" contest,
and, to keep skeptics like Gramm in check, we simultaneously released
our Bad Boss Survey.
The national random sample survey by Lake Research confirmed what we
hear from working people every day: it indicated that 15 million
workers say they have a bad boss. And, the survey finds, the bad
economy makes the problem even worse. A third of U.S. workers -- or
about 50 million -- feel pressure to stay with a bad boss because of
the current economy.
Let me say a little about what the contest is and why we hold it. The
contest allows workers to enter short stories about their "bad boss"
experience online at the Working America website. Visitors to the site then vote on the best
"bad boss" stories, and there is a Working America staff pick for the
"most outrageous story." Last year's winners were a helpdesk worker
who was required to continue working in a burning building and a
cancer patient who was denied sick leave.
The winners will receive a one-week vacation and money toward airfare.
This is a fun way for workers to let off steam about stressful
workplace situations, as well as a way to call attention to the unfair
and difficult problems at work that many people face. It also
provides a much-needed respite for two lucky winners.
Stories can be submitted until August 12th, 2008. The two grand-prize
winners will be announced on August 19th. We will also have four
weekly winners during the contest.
This week's winners start 2008's contest off with two semi-finalist
candidates who make strong cases for the worst boss in America. When
interviewed by his local paper, Joseph
decided to answer with what he thought were truthful and accurate
answers concerning the fairness of his local tax structure. His boss
thought differently. He fired Joseph because he felt the article was
unflattering. He then orchestrated a media smear campaign against
Joseph, which was so effective that, eight years later, there is no
opportunity to return to his job as a property tax assessor.
Another worker
in Pennsylvania recounts how his initial interview opened with his
boss stating how drunk he was. This boss valued loyalty and physical
attractiveness over any other work attributes, resulting in near
"mutiny" during the workday, lawsuits and a high rate of turnover.
These stories and hundreds more are submitted each day of the contest.
You can read about this week's winners, vote on who's got the worst
story and do some whining of your own by logging on to
http://www.workingamerica.org/badboss/.
Calling all HuffPost superfans!
Sign up for membership to become a founding member and help shape HuffPost's next chapter