Heavy rain in Southern California has triggered mudslides and debris flow in parts of the state scarred by recent wildfires, leaving people trapped in homes and cars as highways were shut down in the dark early Tuesday morning.
At least 15 people are dead, Santa Barbara County officials said Wednesday. Authorities continue rescue operations and expect the number of casualties to increase. County fire department spokesperson Mike Eliason told HuffPost at least three homes in Santa Barbara County have been completely destroyed.
Conditions prompted an emergency response beginning around 2:30 a.m. Pacific time. In Montecito, a wealthy area near Santa Barbara, mudslides cut a gas line, sparking a fire that spread to multiple homes. Responders have been "delayed" in some areas due to waist-deep mud, along with downed trees and wires, Eliason said. Helicopters are being used because of road conditions.
"The only words I can really think of to describe what it looked [like] was it looked like a World War I battlefield," Santa Barbara County Sheriff Bill Brown said Tuesday. "It was literally a carpet of mud and debris everywhere."
Among those rescued was a 14-year-old girl, who had been trapped for hours under rubble in Montecito. She was carried out on a stretcher.
Several highways around Santa Barbara County were closed early Tuesday, including stretches of U.S. 101. As daylight broke on the West Coast, a fuller picture of the damage became clear: mud, branches and large boulders clogging roads and crashing into homes. In another image, a mud-coated car appears tangled in a tree.
The extent of the damage has yet to be surveyed, and crews are working to clear roads.
The San Francisco Bay Area, which also witnessed devastating fires nearby in late 2017, issued a flood warning Sunday, but rainwater there did not cause significant damage. Santa Barbara County issued an evacuation order on Monday for residents living below the burn areas of the Thomas, Whittier, Sherpa and Rey fires.
Authorities warned that land damaged by recent wildfires is especially prone to flash flooding and debris flows because burned soil is less absorbent, repelling water as well as pavement in some cases. Water that would normally be absorbed into the ground instead runs off, picking up ash, silt and debris along the way and threatening nearby areas.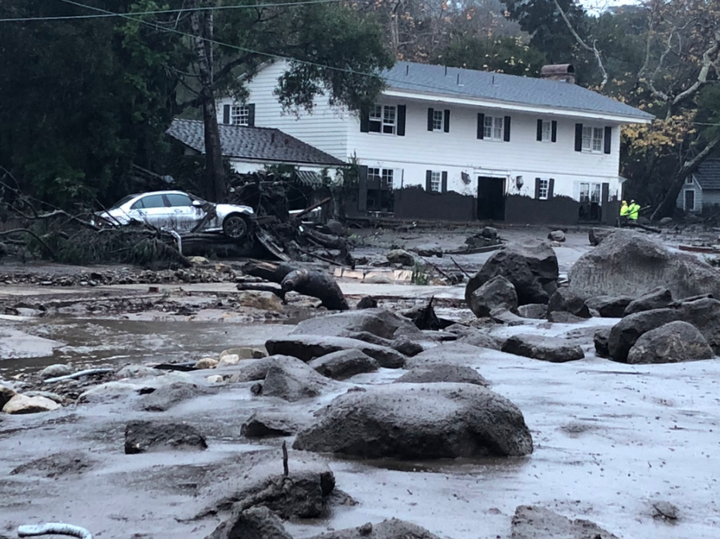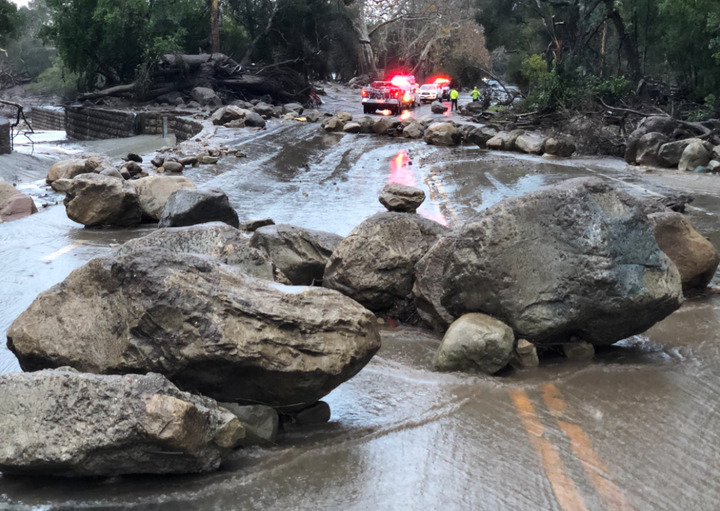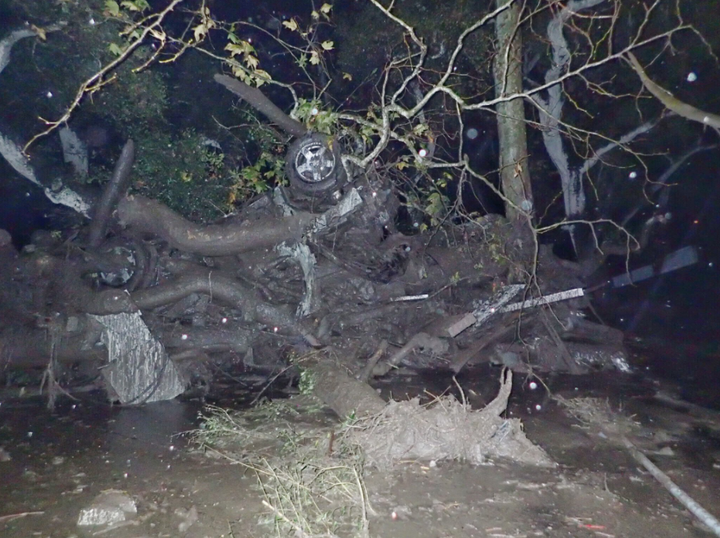 One resident, Benjamin Hyatt, told CNN that his neighbors evacuated to their roof, and his own house was "surrounded by mud." A washing machine somehow ended up in his front yard.
"Seems calm now. We feel safe. But definitely stuck here for a bit," Hyatt said.
"We look at out at our frontyard and there was a river," Moe said. "We look at our backyard and it was a river."
"Our mailbox was gone. Our neighbor's house has a big crack. Homes were red tagged. ... It feels like this was way worse than the fire."
Droughts, heat waves, wildfires and heavy winter rains are all related, according to climate scientists ― they're part of a climate change pattern observed along the West Coast.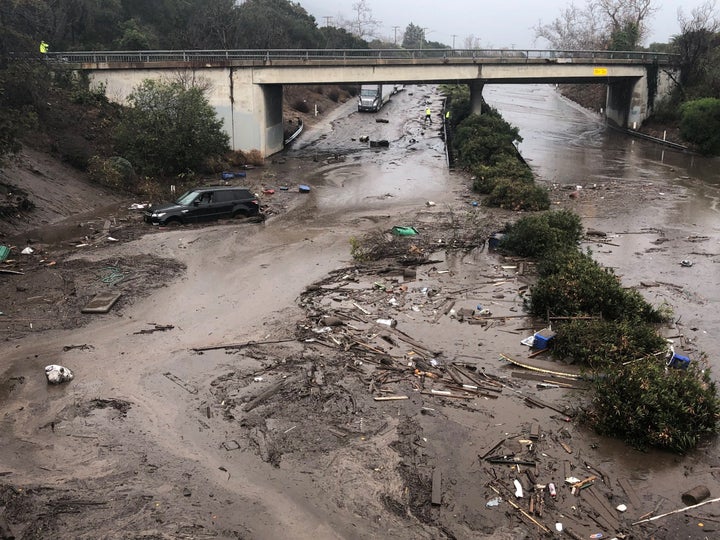 This article has been updated with additional information.
Popular in the Community