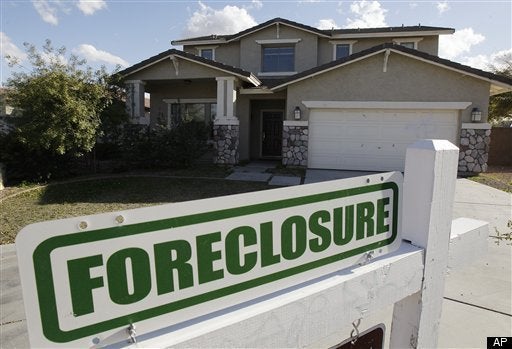 As foreclosure cases continue to pour into courts, judges in New York are holding their fellow legal professionals accountable for their role in perpetuating foreclosure fraud.
Judges in the state say foreclosure lawyers have filed often ludicrous paperwork on behalf of their clients, which Nassau County District Court judge, Scott Fairgrieve, told the New York Times, "reflects poorly on the profession as a whole." Another judge referred to a lawyer's filings as "ludicrous," among other jabs.
In response to lawyers filing shoddy and sometimes fabricated paperwork, New York, as well as Florida, courts are now requiring lawyers to swear that their foreclosure paperwork is accurate.
The New York bar association protested this measure. A common sentiment among foreclosure attorneys was expressed in the online legal publication, Law Forward:
"One attorney called the requirement "preposterous," noting that if every criminal lawyer had to swear that their clients were telling the truth, "no one would practice criminal law."
But some of the larger law firms may have overseen the signing of documents without sufficient examination or proper notarization, according to the New York Times.
This behavior was documented in Florida recently in a 98-page powerpoint presentation on foreclosure fraud by the Florida Attorneys General. That investigation found that some law offices functioned much like the robo-signing lenders they were representing, according to Daily Finance.
The measure has had an impact on the number of foreclosure claims attorneys have been filing in New York courts. In the month after courts began requiring attorneys to stand by their paperwork, foreclosure filings in New York dropped to 100 between December 6-12 from 800 between Oct. 18-24, according to Law Forward.

Support HuffPost
The Stakes Have Never Been Higher
Related
Popular in the Community