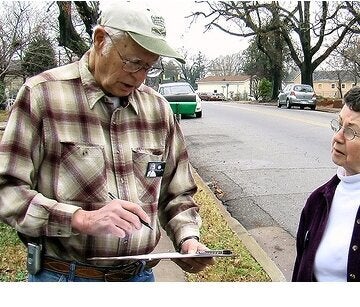 The Badger State woke up Monday morning to hear that neither the McCain-Palin, nor Obama-Biden presidential campaigns considers Wisconsin "in play" due to recent polling. Morning TV programs across the state also broke news that because of Obama's double-digit lead in certain polls, neither candidate plans an in-person appearance before the November 4th General Election.
In 2000 and 2004 both Al Gore and John Kerry made major shows in Wisconsin during the last two weeks of the election. In 2000 Gore appeared before an estimated 80,000 supporters and a Melissa Etheridge "concert on the square" in downtown Madison. In 2004 Kerry appeared before an estimated 150,000 people to see Bruce Springsteen deliver a personal endorsement in song. Such visits in preceding years were indicators of how critically close the battle was for Wisconsin's 10 electoral votes. Every trick in the bag was devoted to massive last-minute movement of undecided votes.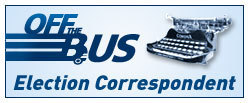 This year, though, the candidates are focusing elsewhere in the last crucial week before Election Day -- turning out the vote and energizing supporters in toss up states such as Colorado, Florida, Virginia Missouri, North Carolina and Ohio.
Back in Wisconsin, McCain received a major blow. This week all three of the state's largest papers endorsed Obama for President -- the Milwaukee Journal Sentinel, the Wisconsin State Journal and the Madison Capital Times. In previous years, the papers split endorsements between Republican and Democratic candidates.
Despite the newspaper endorsements, both parties are fighting for their whole tickets, with GOTV (Get Out The Vote) volunteers keenly aware that candidates down ticket could seriously be affected by the national contest. Last week Republicans lamented the decision by McCain-Palin to pull all funding from TV ads and withdrew paid staffers, who were replaced with automatic phone callers, placing dreaded "robocalls."
The calls, considered by strategists as cheaper to execute but far less effective on the whole than an in-person door knocking campaign, are blanketing the state's targeted registered Independents and undecided voters. This morning a 60-year-old female self-identified registered Independent from the small town of Sun Prairie, requesting anonymity for this report, said she had received an anti-abortion message from McCain-Palin on her answering machine Saturday afternoon and a message targeted at gun owners Sunday. "I don't even line up with these people politically at all," she stated. "I have no idea how they decided that I match them, they're worthless to me."
The get-out-the-vote end-game here is playing out against the backdrop of an ongoing voter suppression controversy that has dominated the headlines here since the State Assembly Primary contest in early September. Wisconsin Republican Attorney General J.B. Van Hollen filed suit only a few days following the Primary, claiming that the state's Government Accountability Board had not maintained the voter rolls properly, subsequently demanding verification of voter registrations retroactively to 2006. Last Friday a local judge ruled against Van Hollen, stating there was no evidence of voter disenfranchisement evident in the argument that the particular methods the Government Accountability Board used were not properly maintaining the voter file.
Defiant in tone, Van Hollen pledged in a statement to pursue the issue "all the way to the Wisconsin Supreme Court." If successful, Van Hollen's action could have effectively purged Wisconsin's voter rolls of an estimated 1.5 million to 2 million possible registrations statewide. The suit, according to operatives within the Democratic Party here and the Obama Campaign's press calls, has angered some Independent voters in the state; possibly causing a degree of favorable response to Democratic GOTV calls.
Paid and volunteer field operatives, usually reluctant to discuss with outsiders whether ground operations were succeeding or faltering, highlighted Monday afternoon that door knocking operations in smaller towns reflected "a strong number of positive responses." Several operatives from different areas confidentially confirmed that their weekend numbers reflected a roughly two-thirds positive to one-third negative responses to Obama in outlying areas like Sun Prairie, Marshall, Bristol, and Stoughton; towns which generally are more conservative than the more consistently Progressive leaning city of Madison, some even being split with Republicans in previous elections.
Actual absentee voting has been robust, with the Associated Press reporting that current early voting already has surpassed 2004 levels.
Turnout has been so heavy statewide that a Government Accountability Board spokesman said Monday its original estimate that 15 percent of Wisconsin votes would be cast by absentee ballot was too low.

"We may have been wrong," Kyle Richmond said of the estimate, which was already higher than the 12 percent in 2004.

City clerks contacted Monday by The Associated Press said they are nearing or have broken 2004 records and still expect their biggest crowds in the final week before the Nov. 4 election.

"It is everybody. It is amazing," said Appleton Clerk Cindi Hesse, who is expecting the number of absentee votes to far exceed the 5,000 in 2004. "We have first-time voters versus those who come in with walkers and wheel chairs."

In Green Bay, more than 5,000 absentee votes had been cast as of Monday, compared to 4,000 total in 2004. In Kenosha, more than 6,000 people voted early - already a 500-person increase over 2004. Janesville has beaten its turnout of about 4,600 absentee voters in 2004, too.
Wisconsin does not track absentee votes by party, and as a result it is unclear whether there is a stronger number of Democratic vs. Republican votes. Both parties reported from multiple sources strong turnout amongst "targeted voters." Considering the numbers of registered Independents that each party is tracking, however, such numbers could still swing wildly in either direction.
For the final push, Obama and Democrats have high numbers of paid staffers on the ground, and energized volunteers turned out in 40 degree temperatures over the weekend to knock doors, drop literature, and make phone calls. The money is translating to reach, with staffers focusing daily on hardening turnout numbers on November 4th with rides to the polls, tracking early voting, generating additional door knocking sweeps and lit drops, and numerous local candidate events to rally support for the rest of the Democratic ticket. This weekend alone 125,000 doors were knocked across Wisconsin for Obama and down ticket candidates.
According to one staffer, in areas around Madison, roughly 70% of contacted likely voters said they were leaning towards or had already voted for Obama. In areas in Central and Northern Wisconsin, however, staffers reported heavy resistance, mainly around gun owners' "mistaken notion that Dems want to take their guns away." The idea is heavily reinforced in the aforementioned robocalls, targeted at registered Independents, who may or may not be registered gun owners.
Republican efforts focus on retrieving responses to the massive robocall campaign, motivating evangelical Republican base voters around the abortion issue and traditionally conservative rural voters through targeted mailings on gun ownership, and preserving the State Assembly seats they currently hold. Staffers on the ground say that the withdrawal of McCain-Palin TV and radio advertising will not affect their efforts, despite the public outcry by Wisconsin Republican Party leaders. Republicans also are relying on the NRA in Wisconsin to reinforce the robocall campaign with personal calls from local NRA leaders to its membership and registered gun licensees.