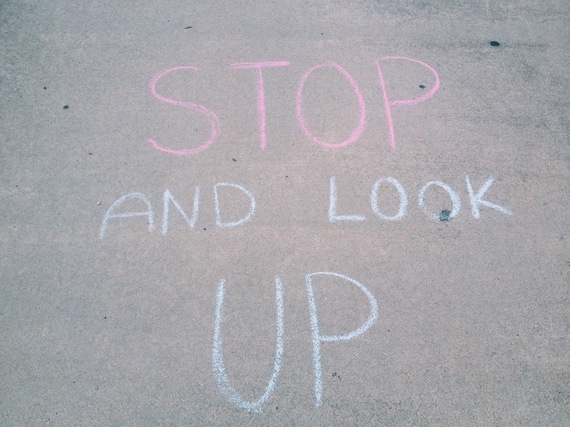 I got to know one of my children's schoolmates at his own funeral. He had died as a result of a rare brain dysfunction. The sad news had instantly turned the school into a mourning community and left no-one behind.
I did not personally know the boy, but I've seen him at school and knew he was an unusually popular kid. Some people have a gift of turning everyone into their best selves just by their presence. This boy was one of them. It became evident just through the way my children talked about him. He had touched people's lives not just by what he did or said, but by who he was. In the world of his generation, where so much is about doing, saying and having the right things, being known for who he is tells us something about his character.
I had been wary of going to his funeral. For days I have been trying to imagine the incredible sense of loss and pain that the boy's family must be experiencing. What can possibly prepare parents for losing their son, a sister for loosing her brother at this young age?
I was not prepared for the sadness, comfort and perspective that the funeral service created in my own heart. The honest and passionate tributes by those who were close to him, the telling photos and a reflection of his genuine faith left me with a feeling of knowing him well. We learned that his sense of self was deeply rooted in his love for God, his love for his family and for his friends. His life was nurtured by his relationship with God. He wrote about it. He was most articulate. He was born with faith and it seemed that he had lived the life of a Christian in the most genuine possible way.
His classmates had made a video for him that paid tribute to his inclusive, positive and humorous personality, his generous spirit as a student, an athlete and a musician. The passion in the contributions by his friends told the story of an unusually spiritual young life.
Although I grew up with Christian values, I have myself not experienced a dedicated Christian education. For me it is difficult to use God in my vocabulary, because this word usually comes with so much need for explanation. When I was a child, many members of my family turned their back on the institutions of belief. Spirituality had either become a private matter or was exchanged for the zealous atheism that has turned into a religion itself.
I have great respect for people who are able to live and voice a spiritual understanding that is grounded in a practice, in self-knowledge and enquiry, which is intrinsic and independent of the simplistic narrative that make institutional religion so debatable. But this has created difficulties in bringing up my own children: giving children a spiritual vocabulary is not easy when there are no stories to tell. How else will young people access this transcendent aspect of our existence?
For me, the question whether God exists or not, has been mostly irrelevant -- which is why I would count as an agnostic rather than an atheist. The relevant question for me is whether a person can develop an understanding of their own existence in unity with the world around us. Are we random individuals or are we aware of our connection with the world and the universe?
It seemed to me that my children's school-friend was one of those people who had a strong sense of integration. He could touch so many lives with his inclusive spirit just because he had this understanding of being a part that mattered. I felt that his integrity was an expression of his faith.
I looked at our little family. Not being able to give guidance to my kids -- other than talking about God conceptually -- may be the biggest flaw in not living a faith-based life. I asked my children what they believe made their friend's life so exceptional and his family so strong. That he believed in God, they said both at the same time. That is probably right, I answered. So why do we not believe in God? my son asked. Good question. I explained how I see God as an experience rather than a moral authority and that I am not used to worshiping in a church. Do you feel I am taking something away from you because we do not go to church? I asked them. They both agreed that they would like to learn more about all this. Our conversation showed me that whether we 'worship', believe or consider ourselves to be agnostic, adopting faith as a mindset can be a conscious decision on how someone wants to live his or her life. It is by no means a denial of science or of the contemporary understandings on how the world works. Faith can be a decision about how we want to look at this world.
When a child dies, God is calling the non-believer's bluff. How can we comprehend what is happening when a person we loved, at that young age, is called away? Faith, I felt, made this remarkable child's family tell us that they found comfort in the fact that their son's life had been a fulfilled and happy life, a complete life. It was a life that was understood through their faith. The family's enlightened way of framing their mourning made a deep impression on me. This funeral has touched and moved me in most unexpected ways, and it felt like an honor to be there, spending time in the presence of an exceptional child.