You're about 45 minutes southwest of Jerusalem, riding to the coastal city of Tel Aviv. Your guide mentions you're driving through the Valley of Elah -- where David conked Goliath with a stone from his slingshot. The next day you're on a hilltop looking down at the Galilee -- around the spot where Jesus gave the Sermon on the Mount. Back in Jerusalem, you snap some selfies under the golden Dome of the Rock -- where the Prophet Muhammad ascended to heaven on a great winged horse.
Truth be told, it's hard to mosey around places like these, among hundreds of historic and religious spots you may have read or heard about all your life, without getting a little choked up.
Veteran tour guides say Israel's millions of annual visitors typically are well behaved, respect the spiritual beliefs of others and take the country's religious histories in stride. But now and then tourists have been known to start looking for the messiah right after they get off planes at Tel Aviv's Ben Gurion International Airport on the highway to Jerusalem. In the Holy City, guides report they've seen a few visitors get so emotional -- it's called "the Jerusalem Syndrome" -- they have to be hospitalized or even put back on planes at the airport.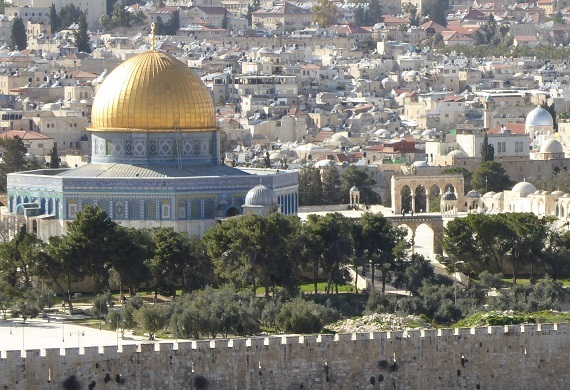 Dome of the Rock sits atop the Old City of Jerusalem. Photo used with the permission of Mordagan/Israel Ministry of Tourism.
The syndrome pops up in other places, too, such as Capernaum (Jesus' home base during his ministry) and other ancient towns around the Galilee, at Jerusalem's 2,000-year-old Western Wall (the holiest site in Judaism), on the Jews' clifftop fortress of Masada (the country's second most-visited site), on the rolling plains of Megiddo (believed by some to be the biblical Armageddon), at the crumbled walls of Jericho (now an Arab enclave) and at the seaside fortress of Akko (where the crusaders made their last stand).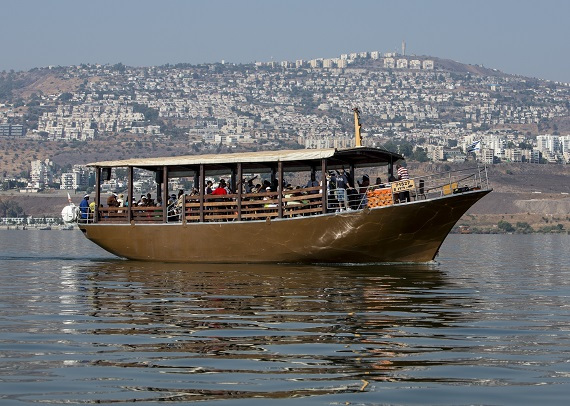 Re-creation of 'the Pilgrims Boat' on the Sea of Galilee. Photo courtesy of the Israel Ministry of Tourism.
The list of jaw-droppers goes on and on, but the good news is -- other than at places that have special meanings to your church, synagogue or mosque -- it usually doesn't take very long to get over the syndrome, whether in Jerusalem or anyplace else in Israel. Pretty soon you'll likely find yourself back on the shopping lanes of the Holy City's Via Dolorosa, hunting down the likes of "Guns N Moses" T-shirts for presents back home.