Some thirteen years ago, Armenian-American actor and producer Sona Tatoyan embarked on a veritable odyssey to produce a feature film adaptation of Micheline Aharonian Marcom's contemporary masterpiece, Three Apples Fell From Heaven. As the colloquial expression goes, this was easier said than done. This wonderful novel, with its somewhat experimental, elliptical prose describes the events that took place in the town of Kharpert in Eastern Anatolia during the Armenian Genocide of 1915 with a rare beauty and almost cinematic imagery. Tatoyan's artistic partner Jose Rivera, an Academy Award nominee best known for having scripted the 2004 The Motorcycle Diaries, adapted the novel for the screen: his script is as enticing and heart-rending as the original it is based on. Yet it wasn't exactly the type of film that Hollywood studios and financiers were ready to embrace with open arms.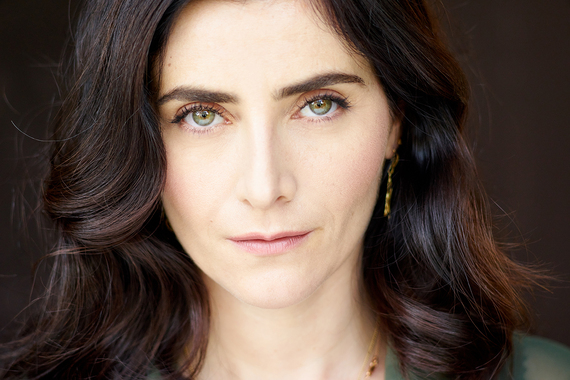 So for purposes of research and fundraising both, Tatoyan's journey has taken her all over the world, including the Der Zor desert of Syria (the Auschwitz of the Armenian Genocide) where she held the bones of Armenian Genocide victims in the palms of her hands. She travelled throughout Western Armenia to Aintep and Urfa and Kharpert--the very places her great-grandparents were from. She lived for a year between the Armenian capital of Yerevan and Istanbul, and later spent six months in India trying to recover from the exhilaration and emotional toll that she experienced. Much of the rest of her life has been spent racing across Europe piecing together an international co-production in order to bring this story to the big screen. For a decade she endured derision and condescension in Hollywood meetings where at times she was literally laughed at: "'No one wants to see a film about the Armenian Genocide, little girl,' was the attitude I experienced," Tatoyan recalls: "But something inside me knew that I had to keep going. This story is, and has always been, much larger than me."
So here we are in April 2015, the centenary of the Armenian Genocide. Tatoyan arrived to Istanbul on the night of March 31 in order to spend two weeks with the owners of the largest collection of Ottoman Armenian belongings in the world, Orlando and Gassia Calumeno. They generously offered to let Tatoyan and her team use these objects in the actual production design of her film: it is a veritable treasure trove of cultural artifacts that includes thousands of rugs, bowls, pipes, textiles, looms, pottery, copperware, watches, gramophones, postcards, and photographs. Together these objects represent the entire physical existence of the Armenians in Anatolia 100 years ago. Thanks to this unique opportunity, rugs that were actually made in Kharpert at the time will drape the floors of the homes that are being recreated to tell this story. Hand-carved silver pipes will be held by the actors in various scenes. The bootmaker's tools will be the original pieces those craftsmen used in this now-lost world.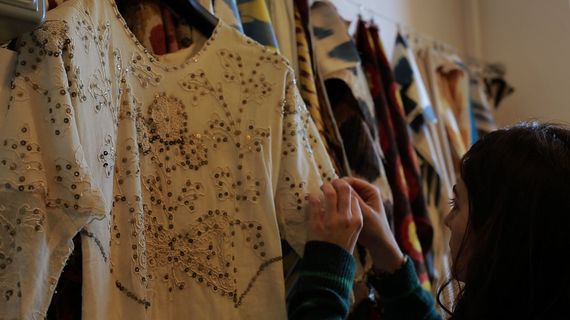 "So, here I am in Istanbul, the month of the 100th anniversary of the Armenian Genocide," Tatoyan continues: "Walking the very same streets where those that came before me--Armenian artists, writers, intellectuals--walked days before they were arrested, tortured and massacred. This city, which elicits both joy and melancholy ... familiarity and alienation. I think of Zabel Yessayan, the great feminist writer and activist and the only woman on the Ottoman government's April 24 extermination list as she might have walked these streets. I ponder the fate of the tortured and executed jurist, writer and Ottoman parliamentarian Krikor Zohrab (whose office in Karakoy I was shown two days ago by a dear Turkish friend) and enjoy the same views of the Bosphorus that he would have had."
For Tatoyan, there is something powerful about going to the source of a trauma, back to the ground zero of the event and spending time there. As she puts it: "To not run away from the darkness, but know that by going into it, eventually the light will dawn." In over a decade of existing among these objects and people, Tatoyan has received a lifetime's education in Armenian culture. And in the desire to tell the largely untold story of her culture's near-annihilation, she has had the opportunity to immerse herself in its beauty in order to recreate it. Raised in a small Midwestern town, although Tatoyan spoke Armenian at home, she did not attend Armenian school and only recently learned to read Armenian:
"Over the last thirteen years, I have realized that this path has been about walking from darkness to light. Somehow, all the pain and rage and blame that I felt has turned into a desire to transform my feelings into something luminous and beautiful. To not be a victim any longer. As a descendant of survivors, to turn mourning into celebration. A celebration of a gorgeous culture that existed on these lands and whose energetic remnants will always exist within me. And what a gift it is to have had the opportunity to discover those places."
As April 24th comes and goes once more, let us wish Sona Tatoyan, filmmaker and cultural guardian, much luck and God's speed as she accomplishes her difficult but enlightening task.
n.b.: Shekhar Kapur of Elizabeth fame, is set to direct Three Apples Fell From Heaven.
Popular in the Community