If you're a skier or snowboarder, then the winter of 2016 will be one not just for your record book, but also for the record book. And that's particularly true of the Lake Tahoe region in California, which got slammed with ridiculous amounts of snow.
Turns out that was just the opening act.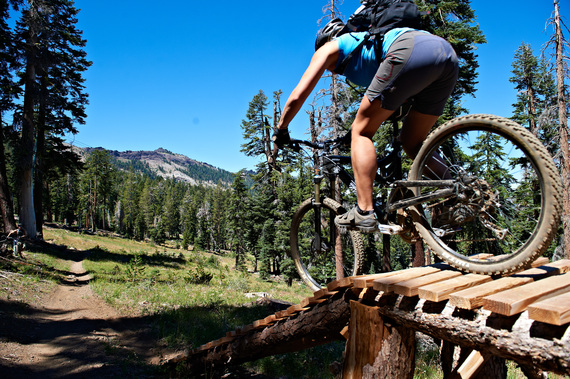 As the spring snowpack slowly surrenders to green, the areas mountain resorts are revving up for a summer of adventure -- one that promises to be like no other.
I experienced Tahoe in this in-between time with my family, when the region takes a huge breath after a blowout season, only to be greeted with new opportunities. The mountain areas are placing a new emphasis on summer activities like mountain biking, hiking and nature discovery.
Before we go there, let's review what you missed during this epic season. (Don't worry, winter will be here soon enough, so this is a good time to plan your return.)
This year, Northstar California Resort was among the first resorts to open. On Nov. 14th, weeks before the traditional Thanksgiving timing most resorts hope to bust out the snowplows, it had 20 lifts up and running. Usually at Northstar it's the food and exclusivity that's the draw, but there's no question that the white stuff upstaged the infamous après-ski S'morology at the Ritz-Carlton. (Unless you're talking about my daughter, who has an incurable sweet tooth that always comes before skiing.)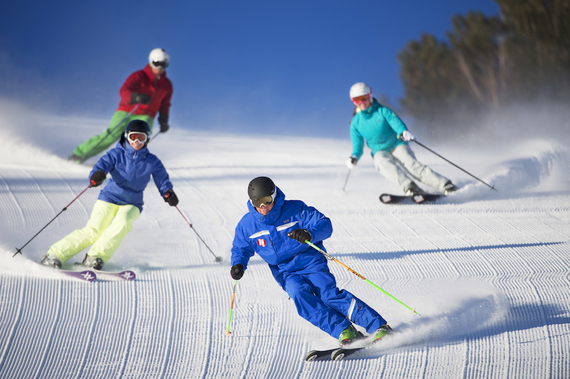 I remember my first visit to Lake Tahoe in 1997, which happened to also be an El Niño year. I was on assignment for a ski guide book and moonlighting for a new site bout slopeside cocktails, and my first stop was Heavenly. It was unlike any ski resort I'd ever seen: at the base, resort hotels and casinos; at the peak, incredible views of Lake Tahoe and limitless snow. And I discovered cocktails named for the expert runs, like Gunbarrel and The Face.
Ah, the things you did before kids.
Fast-forward 19 years later, and I'm back at the same slope, and it's an El Niño repeat. This time, the snow was stacked as high as my head. Every run is open, some which haven't been skiable in ... almost two decades. They run through trees, along hiking trails and deep into the backwoods.
And then there's Kirkwood. Since I'm a Florida native, I find myself waiting until the season slips to spring before I head with my family to the mountains. And one of our family favorites is Kirkwood. Sure it's a little out of the way from Lake Tahoe, but we're pretty there's no doubt that it has the best late spring snow in the Sierras, if not the world.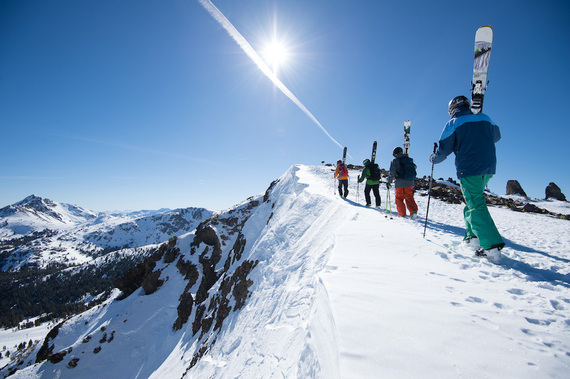 This being an El Niño year, the snow was insanely good. I can say that because the snow along the road to this higher elevation mountain base was twice as high as my Honda Pilot. And it was the end of March. Besides, all 86 trails were open, with a fresh dusting from the night before. We were ready to ski some bowls.
If you've never been to Kirkwood, you really need to know only one thing: it's a tough mountain. Its base is about 7,800 feet elevation and the peaks rise to a height of almost 10,000 feet. The majority of the runs are intermediate or higher, but the best slopes are rated double-black diamond -- experts only. And if you don't mind a little hiking, you can reach some breathtaking views before jumping into a bowl.
With this in mind we took a day to ski with Expedition Kirkwood to get a feel for the mountain. It was perfect. Blue skies, plenty of snow creaking below your skis. The quiet of spring skiing away from the crowds and the occasional sighting of wildlife. We didn't want the day to end.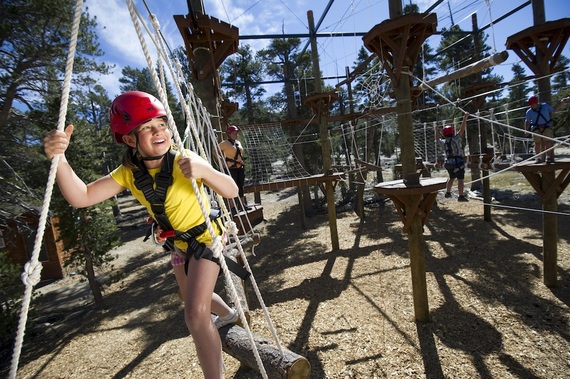 Summer adventure, here we come!
But now it's time for the summer in the Sierras, and the mountains are at their most awe inspiring, flush with wildlife and bracketed by views of Lake Tahoe bathed in hues of deep blue. All of the Vail-owned resorts are making a push to make their mountains year-round destinations, and the Lake Tahoe area is no exception.
In Northstar, you can initiate your mountain biking dreams in style at their new bike academy. Bring your own, or rent a Specialized bicycle to experience guided trails, specialized clinics or go off on your own. Northstar is best known for its Trailblazers teen mountain biking camp and Pumps on Pedals women's program. The Northstar terrain lends itself for all kinds of cycle adventures including cross-country treks, free ride mountain experiences and beginner lessons. And there's lift access so you can easily get to the trails across the peak.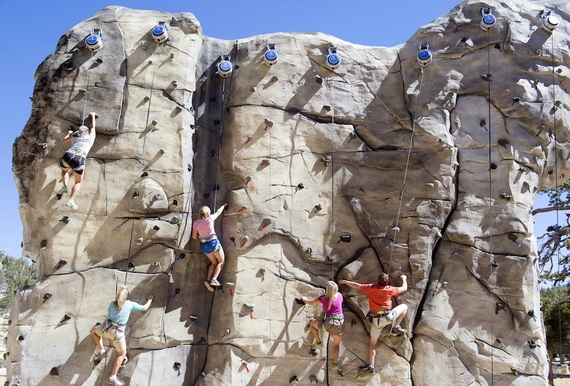 At Heavenly, they've reimagined the mountain for summer. The centerpiece is the Epic Discovery program, a interpretive learning program for all ages developed with Lake Tahoe Basin Management Unit, the League to Save Lake Tahoe and The Nature Conservancy. If you ever wondered how strong a bear is, where the deer hide until spring or which birds flock to the lake area each summer, you'll learn about it here. And if that isn't enough, you're free to explore their scenic canopy tour, blue streak zipline, summer expedition off-road adventure, summer tubing, ropes course, rock climbing and mountain coaster all easily accessed from the Heavenly Gondola in Heavenly Village.
True to character, Kirkwood Mountain Resort offers a different experience. While all three mountains also have hiking and biking, Kirkwood geography takes summer in the mountains to the next level. Considered part of the California Alps, its peaks offer some of the most challenging trails with easy access via lifts. Terrain varies from beginner-friendly to high-octane challenging and fortunately, all the trails are well marked so you don't make a wrong turn. Or you can take your hike or bike downhill to nearby alpine lakes to try your hand at fly-fishing, kayaking or paddleboarding. Just remember, that water is mountain snow-fed and always cold. Really cold.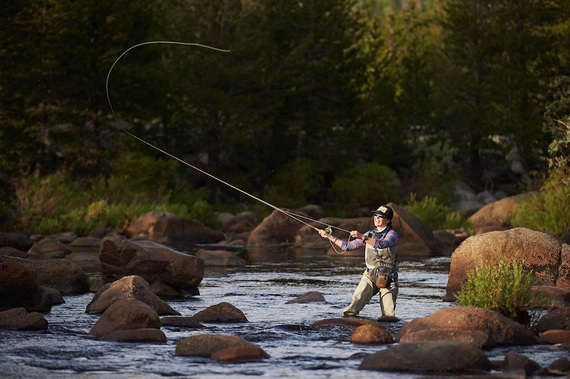 For lift access at all three mountains you can purchase an all-day ticket or summer season pass. Vail Resort Epic Pass holders ride at no additional cost.
Whether you're visiting the Lake Tahoe area in winter or summer, during a regular year or an El Niño, these resorts live up to their promise of adventure. Don't come here to relax -- come to be reinvigorated, enlightened and to feel alive.