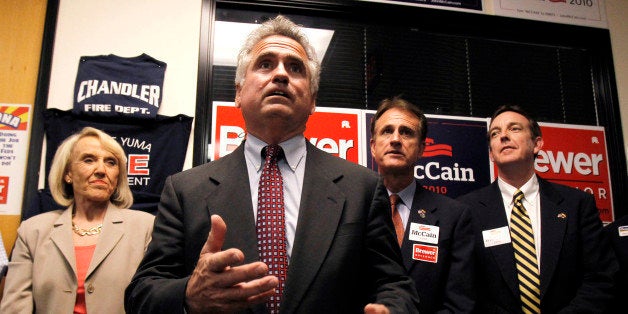 What received less attention is the letter's citation of a poem penned by Chicano playright Luis Valdes that aims to instill ideas of empathy and integrity. Teachers of a Mexican-American studies curriculum outlawed by the Arizona legislature used to open their courses with a recitation of the multilingual poem, which Valdes based on philosophical concepts from the ancient Maya.
If I love and respect you,
I love and respect myself.
This section, recited in some Tucson classrooms, is part of a longer poem called "Pensamiento Serpentino."
Arizona's former Superintendent of Public Instruction John Huppenthal cited as a violation of the state's ethnic studies law the requirement that students recite the poem at the beginning of class and understand the concepts behind it.
Conservative lawmakers and public officials in Arizona led by then-State Sen. Huppenthal and then-Superintendent of Public Instruction Tom Horne passed a law in 2010 aimed at shutting down a Mexican-American studies curriculum in Tucson that opponents said was politicizing students and breeding resentment against whites. The law forbids classes that promote the overthrow of the U.S. government, foster ethnic solidarity, breed ethnic resentment or treat students as members of a group rather than individuals.
Under pressure from state education officials, the Tucson school board shut down the controversial courses in January of 2011. Huppenthal's letter from earlier this month once again found the state in violation, this time for a recently developed "culturally relevant curriculum" that teaches In Lak'etch, as well as Mexican history, Rage Against the Machine lyrics and a KRS-One essay.
The incoming head of Arizona's education department, Diane Douglas, also a Republican, has also said that Tucson's culturally relevant courses violate the ethnic studies law. She has said she'll work with the district's superintendent H.T. Sanchez to resolve the dispute by March.
Let us know whether you think this poem should be banned from schools in the comments.

Before You Go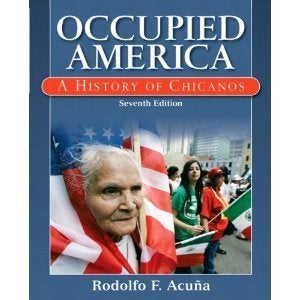 Latino Books Once Banned In Arizona
Popular in the Community