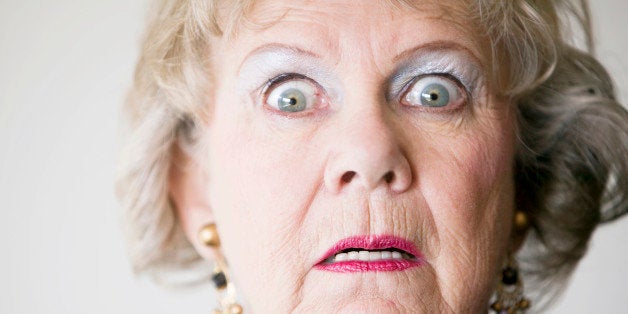 With the exception of a lucky few, we all have a few in-law horror stories up our sleeves. Alas, none of ours could possibly compare to the ones below, culled from an Ask Reddit thread delving into people's worst first encounters with their in-laws.
These first impressions are so bad, we can't believe the relationships survived them.
1. "My mother-in-law went on and on about how much she hated my S.O.'s ex. She even showed me a copy of the wedding card she made which had my S.O. hung from a noose his ex was pulling. The caption was something like, 'Congratulations, your life is over.'"
2. "We were picked up by her parents in their conversion van. We were heading to a convention to hear some special guest speakers. The seats in the back of the van folded out into a makeshift bed. We pull into the parking lot of a hotel where we were staying when her father tells us he'd reserved two rooms: one for himself and his wife and one for his daughter. Apparently, I would be sleeping in the van. I laughed and laughed and then realized that no one else was laughing."

3. "I am from the Southwest and have one of those multi-ethnic year-round tans and my wife is from the Northeast. When I had dinner with her father for the first time he asked, 'What do you think about this American food? Sure beats all that beans and rice you grew up eating!' I just smiled and shook my head. My wife, in true South Jersey fashion, exclaimed, 'Jesus, what the f*ck, dad?'"
4. "The first time my wife ever took me to meet her parents while we were dating was pretty memorable. I walk into the dining room and there is a single chair in the middle of the room with a spotlight shining down on it from the ceiling. That was where I got to sit while they asked me a bunch of questions about myself and my intentions with their daughter. Fun times. We have been married for 20 years now, and I think they are finally starting to warm up to me."
5. "Her father literally pulled me aside and told me that he would pay for me to go on a mission if I stopped dating his daughter and just went away. I ended up marrying her instead. I don't think we have a single wedding photo of her parents smiling."

6. "My mom was hammered when I introduced my S.O. to her for the first time. She wouldn't stop talking about how tall and handsome my younger brother was, and how my girlfriend, who she had just met, would make a great couple with my younger sibling."
7. "When my S.O. told his parents about me they bought him a book entitled Why I Quit Dating. When we finally met, his mother looks at me and says, 'She is pretty but she is going to cheat on you. You should have read the book.' Later, when we informed them we were engaged after seven years of dating, his mother looks me straight in the eyes and says, 'Is she pregnant because I have noticed she has been getting bigger.' Nope, I was not!"
8."My now-wife's mom had a huge, and I mean Harry Potter's Hagrid-sized boyfriend. I was 15 when we started dating. When I got to the house, he stood up, walked over to me, showed me his monster-sized meat claws and said 'See this? You ever hurt that girl, I will use this to end you.' Then her mom, who is a cop, brings out her baton and proceeds to give much the same speech. She also gives me the 'I have a gun' bit."

9. "We started dating in high school. My now father-in-law is a veterinarian and had come out to our farm before, but I didn't know them that well. I go to pick my wife up for our date. My future father-in-law is sitting in his chair reading the paper. He looks over the paper, and in all seriousness, asks, 'You want to swing by my clinic and see how we neuter dogs?' She was home by ten."
Support HuffPost
A No-B.S. Guide To Life
Related
Before You Go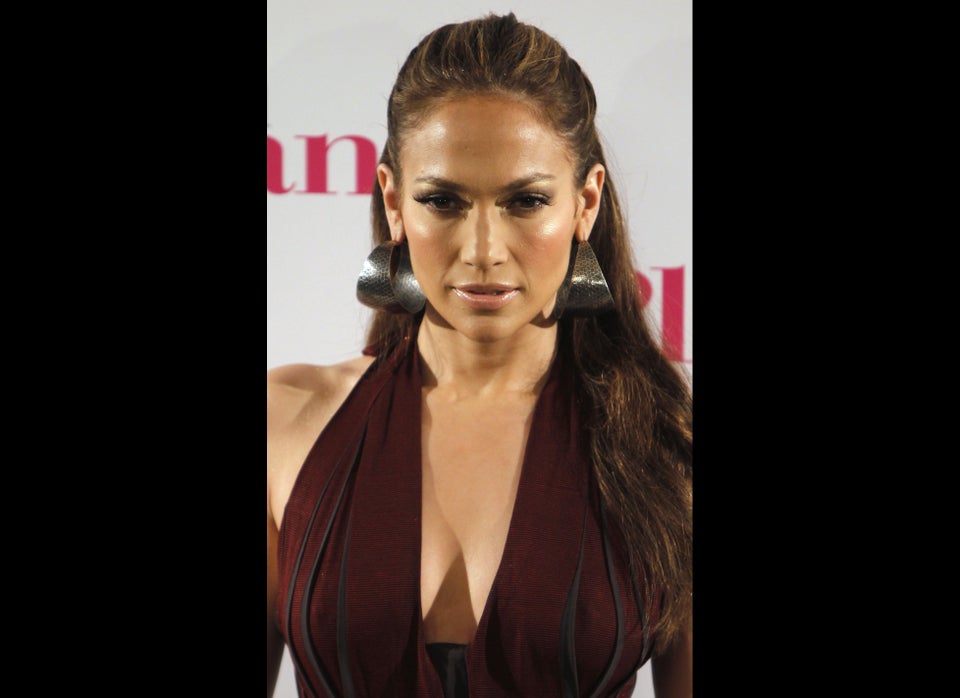 Craziest Celebrity Breakup Quote
Popular in the Community