One of my favourite pastimes while visiting British Columbia during my summer holiday is taking morning strolls down the meandering gravel trail that stretches alongside the Fraser River situated about 10 minutes from our house in Richmond, a suburb of Vancouver, Canada.
A walk along the pathway in the early morning isn't particularly elaborate; its beauty is much more unassuming and steeped in nostalgia. The gravel path glides along an untrimmed shoreline of marshes, scattered clusters of wildflowers and trees both drooped and willowy. A backdrop of sounds combine the crunch of the gravel, singing birds, lapping waves, the occasional seaplane landing and the imbued silence and freshness of the open air. On the river's edge, one may find a man sitting on one of the rocks or wooden logs resting against the slanted cliff of the waterbody, his fishing rod dunked into the freshwater in hopes of catching a Pacific salmon, trout or flounder. A family of ducks, meanwhile, may be gliding its way across the water nearby.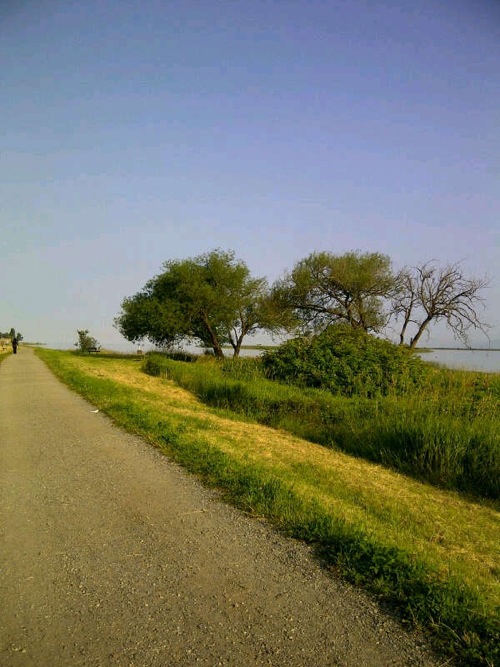 An elderly couple may be standing at the edge of the riverbank, performing Tai Chi as the water behind them stretches out into the Pacific Ocean in the distance. When the skies are clear, as they often are in July, it can be difficult to distinguish the horizon where the blue of the ocean ends and the sky begins. The couple will remain intently engaged in their martial art as residents pass by, alone or in pairs, jogging, walking or cycling across the multi-kilometre trail that stretches much of the length of the city. Almost everyone is ready to greet with a friendly "good morning."
This winding ecological trail is evidently teeming with life, and yet across the length of it are reminders about death embedded on a sequence of wooden benches situated all along the pathway, overlooking the waterfront.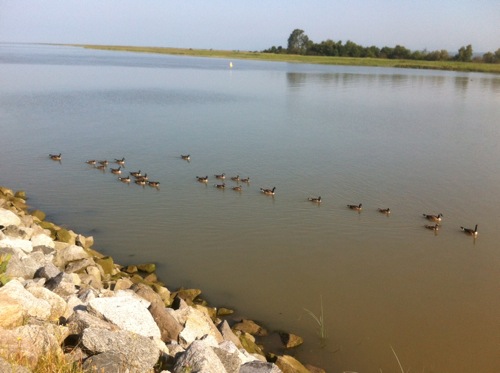 Positioned a few metres apart, the benches allow passersby to pause, relax and take in the serene surroundings -- and each one is adorned with a plaque dedicated to someone who has passed away. The tributes that engrave the plaques often begin with the phrase "In loving memory," with the name of the deceased and the years they were alive etched below the inscription.

A short dedication to commemorate the late person's life will follow, sometimes including a unique message that only the person's family members would be able to fully decipher and appreciate. The messages often contain universal reminders of how precious time we spend with our loved ones is -- and how we can never know when and how death will inevitably divide us.
I sat on one of these benches this week for a short break after a brisk several-kilometre walk, pausing before retracing my footsteps back home. My thoughts turned to my late father, God bless his soul. It will be two years since he passed away on the second day of the holy month of Ramadan, the Islamic month of fasting, which begins this month. He often enjoyed sitting on these benches and I wondered if he had perhaps sat in the same spot several years before, gazing at the river as I was on that morning.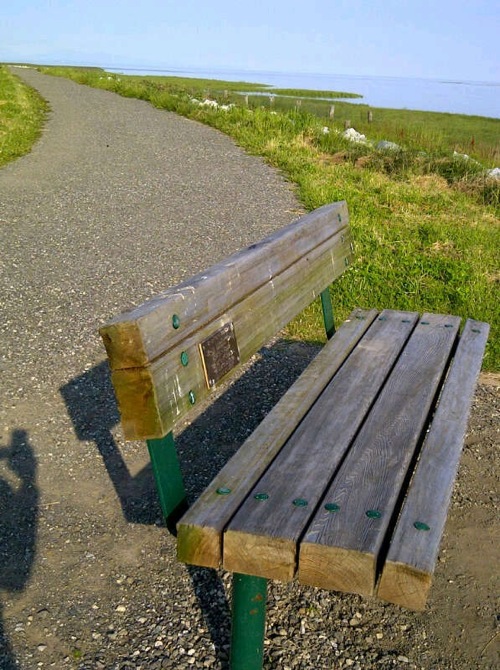 His death was sudden, leaving me no opportunity to change aspects of our relationship that were not entirely functional, or address snags in our communication that I had put off trying to rectify, expecting I would have years to do so. When he died, I sensed that all of his time in this world, the years leading up to the moment he was no longer accessible, was equal a millisecond -- one that I could never retrieve.
"Every soul is certain to taste death:
We test you all through the bad and the good, and to Us you will all return."
We often shirk at reminders of death in our daily lives. We race through life as though we are racing down this trail and while we may see the benches, we rush past them, ignoring what is written on the plaques. Perhaps we regard the messages they hold as offering glimpses into someone else's life, and although we may know our own mortality we do not truly apply this certainty to ourselves. That is, until someone dear to us dies.
"Remember much, that which cuts off pleasure: Death," reads one Hadith, or saying of the Last Prophet, Muhammad, God bless him and grant him peace. "Since no one remembers it in times of difficulty, except that things are made easy for him, nor mentions it at times of ease, except that the affairs become constricted for him."
The more I uncover layers of my spirituality and surrender to God in Islam, a state of mind where one lives in submission to the Almighty, the more I ponder death more regularly. It isn't that I fear or dread it. Rather, it's the awareness that death can happen at any time and at any age, and we shouldn't take our time in this life for granted.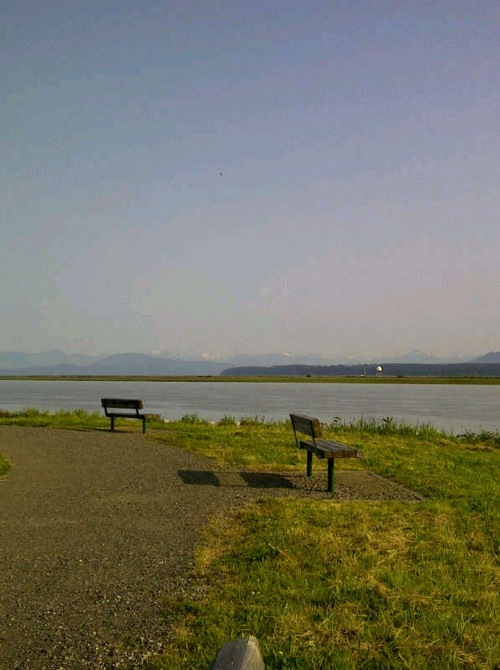 Remembering death more frequently has helped me live a better, more-fulfilled life. It enables me to keep my struggles, triumphs and challenges in perspective. I remember to treasure loved ones, and treat others kindly and respectfully at all times. I'm less likely to hold a grudge for long, and more likely to apologise quickly if I feel I've said a cruel word.
Amassing wealth, hoarding possessions, worrying excessively about the future become unreasonable waste of time, while praying, giving charity, spending time with family and friends, and striving always to say kind words and do good deeds take the focus of my energy.
For the remainder of my summer holiday, I hope to continue to savor my morning walks in the fresh summer air. As I embrace the vibrant illustrations of life in the nature around me, I'll also be aware that all along the pathway are reminders of how near, present and certain death is.

Rather than rush by as we often do, it can be worthwhile from time to time to slow the pace of our steps, take a seat on one of these benches and read the inscription that adorns it. Often we'll discover that the insight we can draw from a stranger's experience is very intimately applicable our lives, as well.
"To live in hearts we leave behind is not to die"
In loving memory of Jack Littlewood
1919-1997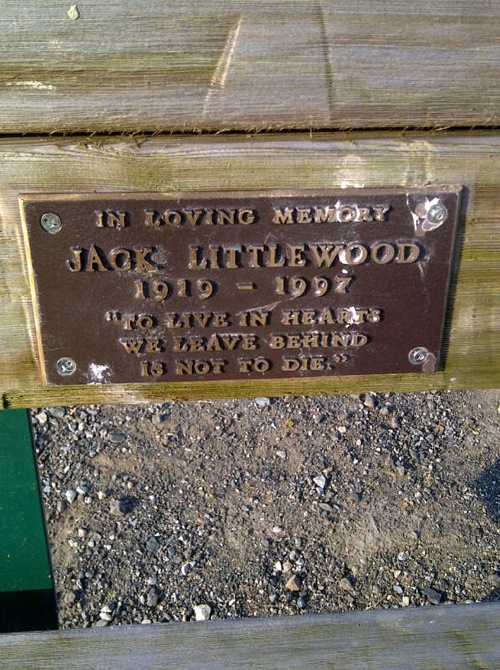 Calling all HuffPost superfans!
Sign up for membership to become a founding member and help shape HuffPost's next chapter