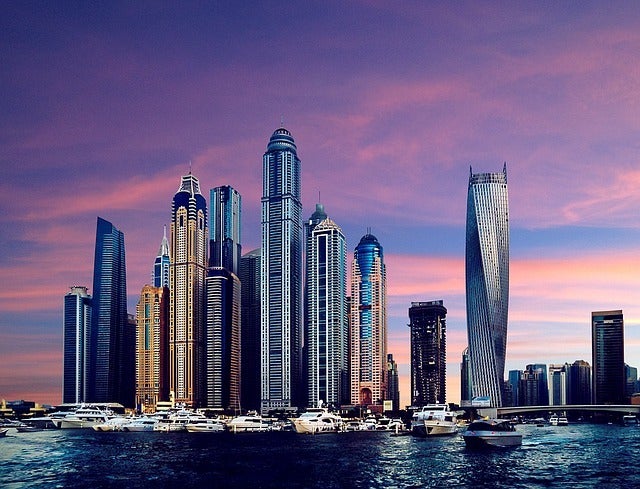 Luxury real estate is a product, in exactly the same way as a luxury handbag or car is a product. For this reason, the 4 Ps – product, place, price and promotion – are still just as crucial when doing the marketing for a luxury property. One of the biggest mistakes a luxury real estate developer can make is to think about the branding only once the development is underway.
In recent years, branded real estate – where luxury real estate developments have a licensing agreement with luxury retail brands – have gained an increasing foothold in the market. In Dubai, for example, real estate in branded developments, such as the Palazzo Versace and the Armani Residences, can sell for up to 60% more than their non-branded equivalents.
However, luxury real estate developers can create their own branding strategies without needing to partner with an existing luxury brand. To do this, it's essential that designers and architects should fully understand which brand they want to build and what the brand stands for, before a stone is moved.
Luxury real estate marketing is all about creating desire and adding value. A clear understanding of what differentiates this luxury development from any other is essential – this is the core brand identity. Since many architects are not familiar with branding concepts, it pays to have a luxury branding strategist on the team from the start.
A good brand strategist will work with the architect to visualize who the target client is. Luxury downtown apartments, for example, will appeal to young, ambitious, high net worth individuals who want to be at the hub of the city vibe. Everything from the exterior and interior design to the finishing, signage, space mapping, and lighting should be created with this target client in mind.
Similarly, if the target client is concerned with green or eco building, or has particular requirements such as the use of Halal materials or muslim lifestyle, getting this right from the drawing board onward is essential.
Since the building will then be perfectly in step with what this client wants, it will be easy to create branding, advertising, and marketing materials which communicate directly to the target market.
Storytelling is always important in the luxury market, and never more so than with something as expensive as luxury real estate. The property marketing must therefore also speak to the client's expectations of lifestyle and experience. In a prime position, the luxury development may have a view or a location which in itself contributes to the experience; if it does not, then all elements of the luxury package must be considered, to ensure that there is something sufficiently different and distinctive about this development.
High end fixtures and fittings alone don't define a luxury property, as high net worth individuals will expect these in any case. Perks such as yacht privileges, for example, are much more significant for branding purposes than the luxurious materials within the property.
At all costs, it's vital to avoid creating a luxury development and then discovering too late that it has no voice or image to set it apart from its neighbors – especially in a crowded luxury marketplace such as the Middle East.
This article previously appeared on ​LinkedIn.
Asra Eftekhari is the Founder of Eight Luxury Marketing. Using her industry expertise, regional network with luxury brands, suppliers, malls, media, government sectors and other retailers, Asra focuses on advising businesses on the multi-disciplines of the retail marketing sector.
Ellevate Network is a global women's network: the essential resource for professional women who create, inspire and lead. Together, we #InvestInWomen.
Calling all HuffPost superfans!
Sign up for membership to become a founding member and help shape HuffPost's next chapter
This post was published on the now-closed HuffPost Contributor platform. Contributors control their own work and posted freely to our site. If you need to flag this entry as abusive,
send us an email
.