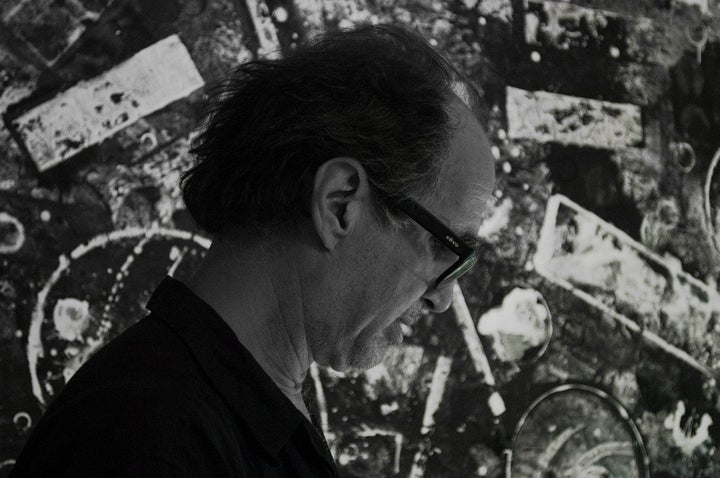 Writing about the urban fabric, Jane Jacobs cited what she called "public characters" as humans in the thick of that fabric who find, or appoint, themselves its custodians. Public Characters galvanize and guide communities, through their presence, their example, and their usually tireless interventions. The best of them do it first and foremost, even entirely, for the larger good, simply because they need to live in a community that's stable, comfortable, and purposeful - that exists, ultimately, for the sake of its citizens. Mark Wiener was a Public Character. His fabric was the New York art world. That's a pretty big community to spur, and Mark was certainly not the only Public Character on the street. But he was one of the gentlest and (thus) most effective of the lot, someone who may have had his own interests to advance, but who always put the community's interests first.
Wiener was an accomplished painter in his own right, producing a body of abstract work notable for its dynamic compositions and usual limitation to a black and white palette. Mark's career ambitions were commensurate with his painterly accomplishment, and he was gaining recognition in this area. But Wiener was long used to a certain prominence. A native of New York and graduate of the Philadelphia College of Art (now the University of the Arts), he had a varied career behind him as photojournalist, commercial photographer, creative project manager, filmmaker, and whatever else one did back in the era of glossy magazines and television. More recently he co-founded and edited the digital art and artists' mag Resolve 40 in 2005, and he and his companion Linda DiGusta were among the first New York art-world people to be recruited by The Huffington Post as it expanded its arts coverage in 2010.
Mark made it his business to keep tabs on the New York art world, for the sake of his fellow artists and any other art-interested souls who wanted to observe and perhaps participate in discourse rather than merely in commerce. The mega-dealers and gazillionaire collectors and high-powered curators were not Mark's intended audience (on-line or live, public or personal), although they were often enough the subjects of his commentary. He was speaking to, and seeking to help out and work with, his fellow artmakers and the people who love them. He was of them - us - and among us. Lord knows, he wasn't alone in this effort or this approach, but he was notable for his generous way with information, online and face to face.
For several years Mark and Linda worked out of a studio at the nether end of 21st Street. Itself a rather communal affair in the middle of a hypergallerized, condofying, real estate mecca, their building proved a perfect place from which Mark could make Chelsea feel that much more human. If you popped in on him and Linda at the start or end of a gallery walk, your walk was stabilized with kind advice, good cheer, and a few well-placed zingers. The spirit of Soho circa 1972 haunted that building and that corner, its ghost actively invited in and sustained by Mark and Linda. Why? Because he thought of himself, whether he said so or not, as an art world Public Character. He remembered Soho -- not as an irretrievable "golden age" but as a model art neighborhood, à la Jane Jacobs, and believed he could make a difference, in his own life and in the life of his community, by being available.
The (perhaps inevitable) selling of the building on 21st Street prompted Mark and Linda to find another neighborhood. Long Island City was going to be Mark's new stoop. Alas -- for Long Island City, its growing (but increasingly endangered) artist community, and for the rest of the New York art world by extension -- he never made it. He would have loved it, for reasons both evident and not so; the still-scruffy district is very Public Character-friendly. Mark wasn't looking to fight any establishment, only to interject a sense of human scale and, thus, to maintain a palpable sense of community. He did so heroically on 21st Street; he would have done so endearingly across the other river.
But it's not just Long Island City that's lost a Public Character. All of New York has lost one. Lost a damned fine painter, too, but the paintings survive. One can only hope that Mark Wiener's spiritual legacy, the early-SoHo legacy of the on-the-ground artists' community, can endure and flourish in his beloved New York. We don't want Mark's sub-species, the Public Artist Character, to vanish with him.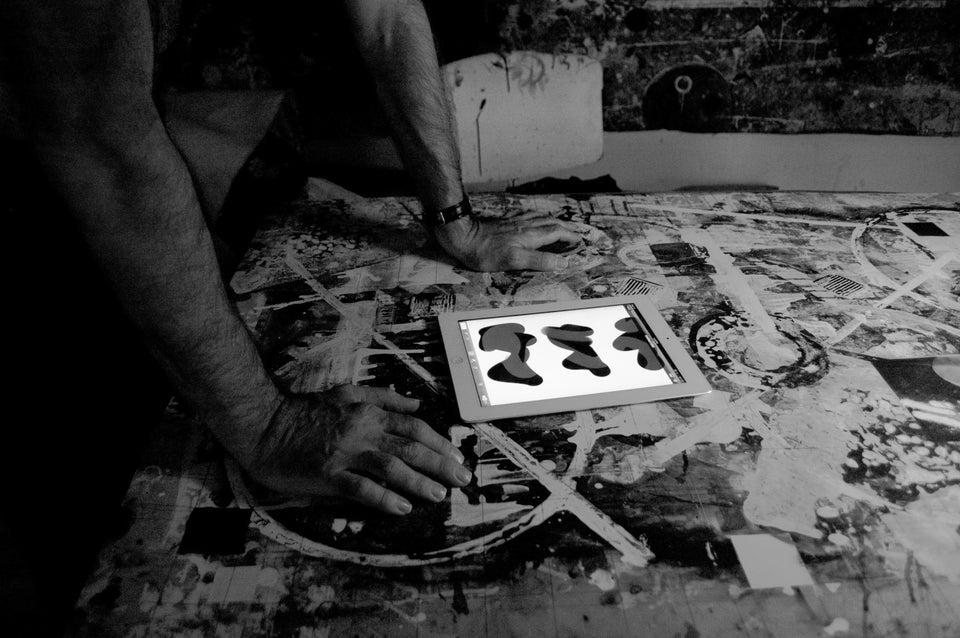 Mark Wiener by Giandomenica Becchio
Leave your impressions of Mark in the comments section below.
Related
Popular in the Community