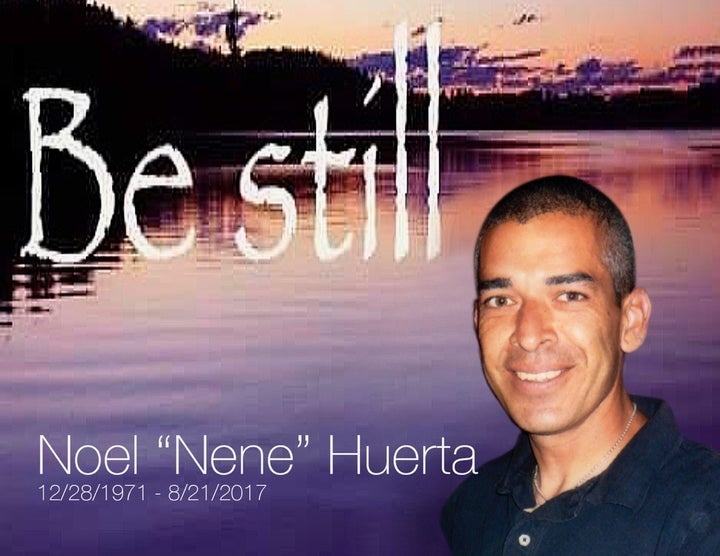 My brother Noel is dead! Long live Noel!
On Monday, August 20, 2017, my brother Noel "Nene" Huerta died in his sleep. While we still don't know the exact cause of death, he died suddenly and unexpectedly.
He was only 45. He was way too young to die. One day he's here, the next day he's not.
While he was loved by his family and friends—where he had his fair share of girlfriends and flings—he never had the opportunity to marry or have kids.
Life can be cruel that way.
He was handsome, talented, smart and kind. He was also sensitive, gentle and generous. As a non-materialist free spirit, he was one of finest human beings that I've ever had the honor of knowing. He made me a better person.
Noel was born on December 28, 1971, in Hollywood, California. He was the seventh of eight children of Carmen Mejia Huerta and Salomon Chavez Huerta. At the time of Noel's birth, he/we lived as a large extended family with his/our cousins, uncles, aunts and friends in a three-story Craftsman house. Without exaggeration, as a beautiful baby boy and kid, everyone fell in love with Noel.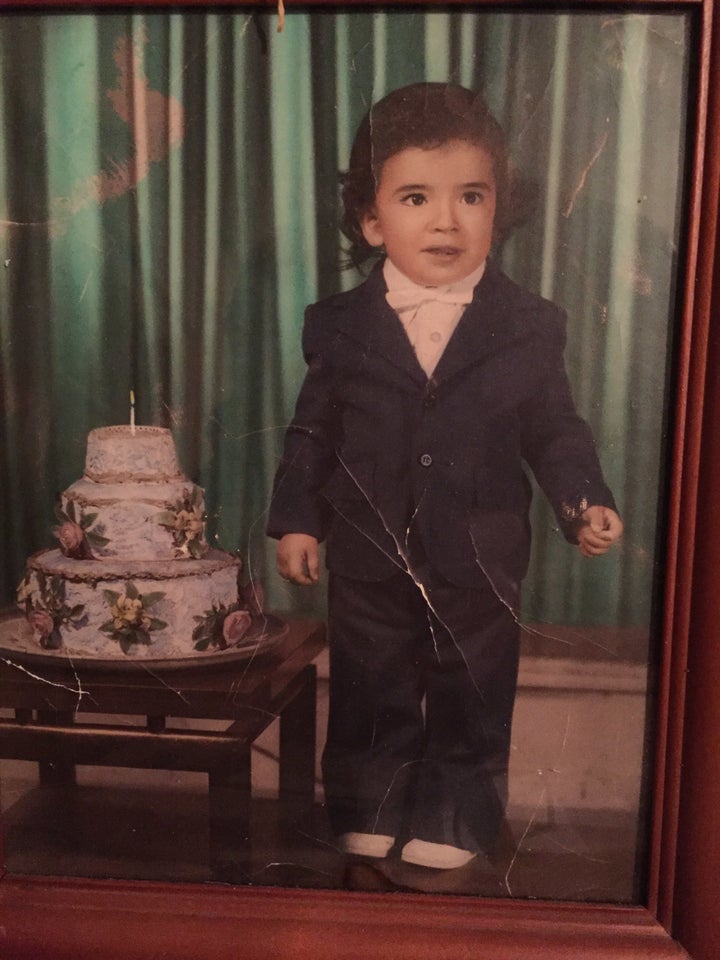 Despite being more like his/our mother in his sensitive demeanor, Noel also possessed the inner-toughness of his/our father. As he/we moved into the notorious Ramona Gardens housing project or Big Hazard projects, as a kid, he had no choice but to adapt to the mean streets of East Los Angeles.
Still, he never allowed his violent neighborhood or upbringing to diminish or vanquish his kind spirit.
In a neighborhood plagued by poverty, gangs, drugs, violence, police abuse and government neglect, Noel excelled at sports, dance, music, school and almost everything else he ventured into. When he played baseball, he was the pitcher. When he played football, he was the quarterback.
Given his natural talent for dance and music, as a kid, he mastered pop-locking and break-dancing. He competed with other kids and usually won by performing the windmill or spinning on his head. In his early teens, as a young DJ, he also learned how to spin records on turntables and play at house parties.
Classified as highly gifted at an early age, academically and socially, he breezed through Murchison Elementary, El Sereno Junior High and Wilson High. Thanks to his academic success, he attended Upward Bound at Occidental College, where he spent his summers preparing for college. Eventually, he was admitted to UC Berkeley (UCB) and UC Santa Barbara (UCSB), where he selected UCSB.
Once enrolled at UCSB, as a freshman, he became a student activist. He quickly transformed from a kid from the projects to a student activist at the university. He read every book that I gave him, including the The Autobiography of Malcolm X, The Wretched of the Earth by Frantz Fanon, Blood in My Eye by George Jackson, Occupied America by Dr. Rudolfo F. Acuña and the works of Dr. Juan Gómez-Quiñones. I still have the letters that Noel—as a passionate, young Chicano who wanted to change the world for his people—wrote to me during his college years.
While Noel experienced/witnessed violent events in the projects, in Santa Barbara, nothing could prepare him for the tragic and mysterious death of one of his best friends, Oscar "El Bandido" Gomez, in 1994. While we'll never know what happened to Oscar—a smart, talented and handsome young Chicano—this tragic incident had a major emotional/mental impact on Noel until the end.
Once leaving Santa Barbara, Noel withdrew from activism, mainly due the death of his homeboy. Overall, he lived a simple, non-materialistic life. He mostly spent time with his family and friends, where he greeted everyone with a smile and hug.
Noel laughed at people's jokes, even when not funny.
He was easy going, where he didn't like too much drama or chisme.
It bothered him when people talked negatively about him or falsely accused him of something. I would remind him, "Don't worry about what others think about you—you're a good person." (Well, not exactly those words.) Nevertheless, like his/our mother, he was sensitive.
However, when someone tried to physically assault or threaten family members or friends, he was the first one ready to fight.
I could go on and on about my beloved brother and all of the other great things about him, like his good humor, where anyone who had the privilege of knowing Noel or Nene—his preferred name—would agree with me.
Yet, more than writing these words to honor Nene, one day before his birthday—December 28, 2018—I just want to see him, again, so I can tell him the three words that I never told my/our dying father over twenty years go: "I love you!"
Support HuffPost
The Stakes Have Never Been Higher
Related
Popular in the Community