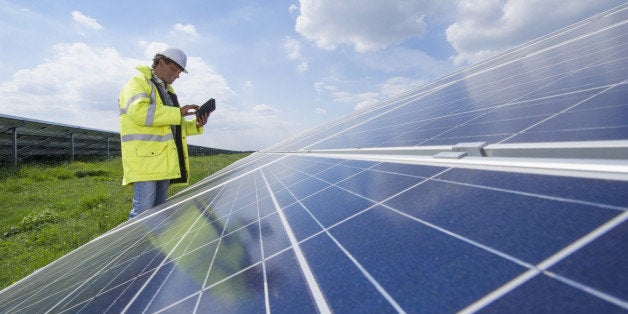 Because when you talk to businesspeople -- people creating jobs, fostering innovation and driving economic growth all across America -- they're likely to say the opposite.
In poll after poll after poll, small business owners, executives and others express widespread support for the just-announced Clean Power Plan, which will reduce carbon pollution from existing power plants while increasing clean energy and energy efficiency - and the jobs that come with it.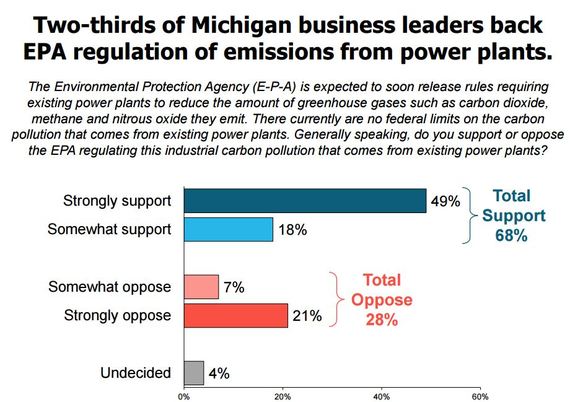 Here's what our pollsters found in their interviews of more than 400 Michigan business owners and executives across the state, in all political parties:
• 68 percent of Michigan business leaders surveyed support the Clean Power Plan, and 49 percent "strongly" support it.
• 87 percent support the development of a state plan to meet the federal Clean Power Plan's carbon standards (as opposed to a federally mandated implementation plan).
• Four in five support a renewable energy standard in Michigan, which ensures power companies get part of their energy from clean, renewable sources like wind and solar.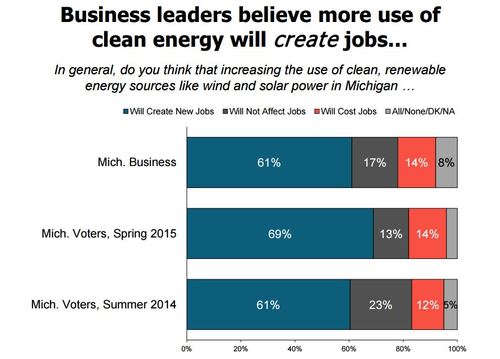 • 90 percent support expanding utility programs to help consumers become more energy efficient.
• More than three in five believe renewable energy will create jobs.
• More than half want tougher environmental laws or better enforcement.
This widespread support for the Clean Power Plan and clean energy cuts across all political parties. Of the 400+ respondents to our survey, 35 percent were Republicans; 16 percent Democrats and 48 percent Independents.
Here's the stat I like the best, though:

Fully 83 percent of the Michigan businesspeople surveyed by our polling firm said we can have a strong economy and a clean environment at the same time.
Fossil fuel companies and their lobbyists want to convince us that can't be. They say reducing our dependence on dirty fuels, cleaning up our air and fostering new sources of clean energy will hurt our economy. They want us to believe that to keep the light on, we have to keep digging up coal and gas and burn it up, sacrificing our air and our planet. They want to protect their profits.
That doesn't have to be how it is.
The Clean Power Plan is a smart step in the right direction toward a good economy and a good environment. It will create jobs and drive investments in clean energy, and through energy efficiency we'll reduce our electricity bills. Along the way, we'll leave a better place for our children and grandchildren.
Don't ask me. Just ask the businesspeople of Michigan or any other state in America.
Related
Popular in the Community