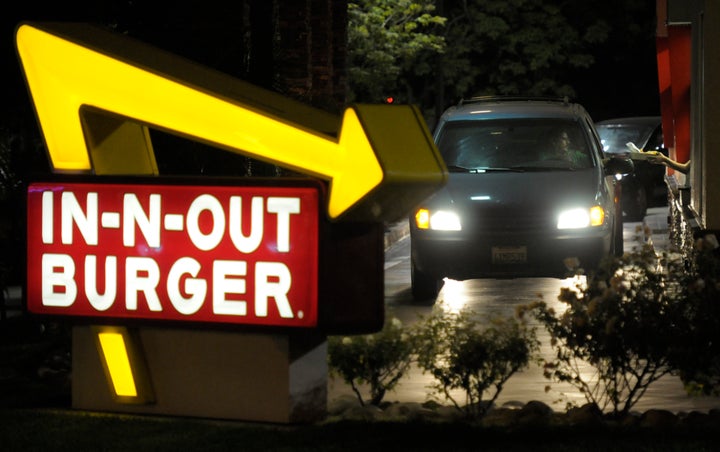 Some people really go animal for animal-style burgers from In-N-Out. But the cult fast food chain is only available in a few markets outside its native California -- and none are east of the Mississippi. Burger-loving LA transplants are thus left high and dry, much to their dismay. If you need proof, try Googling "i miss in-n-out." You'll get over 88,000 results.
But how much is this carnostalgia really worth? One deal site, Midtown Row, has a guess: $56.
That's how much the company is charging people who want to order In-N-Out for delivery anywhere in the country. For that price, customers get two frozen In-N-Out double-double burgers, either regular or animal-style, but no guarantee of freshness. Midtown Row warns, "We will ship with proper refrigeration via overnight mail, but reheat and consume at your own risk."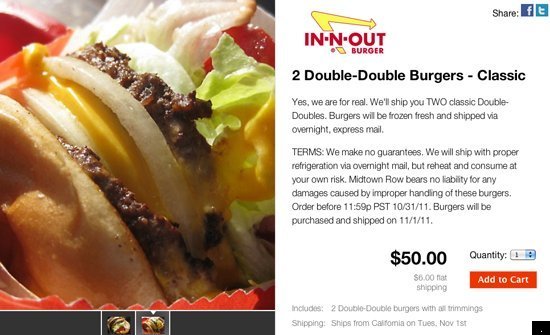 Popular in the Community