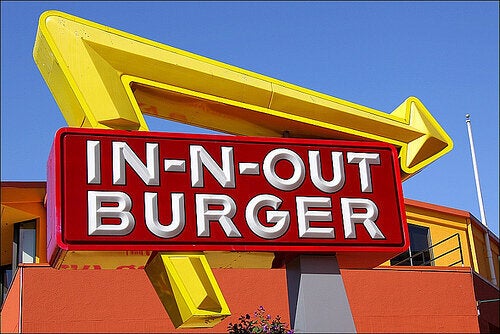 Van Fleet, vice president of planning and development at In-N-Out, said the 1,500-mile move to Texas will force the chain to build a "new patty production facility and distribution center."

"It is far enough away that we will have to open a new one there as we remain committed to making our own hamburger patties and maintaining the same operating philosophies and standards that have been in place for 62 years," he said. "We'll have a Dallas area facility to produce patties locally and provide support for our restaurants there."

Van Fleet said the new facility would support at least a "few" restaurant sites in Texas. He declined to say exactly how many restaurants the chain could open in the region.
Carl Van Fleet also told Eater, "We continue to work on a number of site opportunities in the DFW market. We're enthusiastic about the Garland location but there is still work to be done, as there is on all of our projects in the area.
Related