This week, with confirmation that Larry Gagosian is opening galleries in Paris and Hong Kong, the unstoppable art dealer will soon have ten exhibition spaces at his disposal (plus the adorable Gagosian Shop, which offers everything from $30 Ruscha books to $300,000 Marc Newson bookshelves). That is a lot of space to fill. Thankfully, there is no shortage of artists offering up art to fill it. It is a weekend for untested names, new art, and emerging styles, highlighted by the opening of P.S.1's Greater New York survey. Careers will be made -- and tossed aside -- in coming days.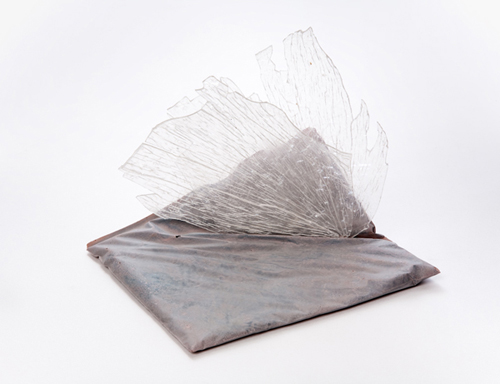 After two shows at TriBeCa's K. S. Art (which is currently showing pleasantly sloppy paintings and sculptures by Sonic Youth bassist Kim Gordon), sculptor Molly Smith returns for round three, this time at Kate Werble. In Wing, Smith teases its title object out of some cracked plastic and a bag of cement, while Loop sees her using equally economic means -- a bag of cement and a wire -- in pursuit of just that. You could call Smith's work minimalist, but the sumptuousness of her textures and the shameless effervescence of their colors betray the emptiness of that label.
New York's twice-a-decade contemporary art exhibition is back, tauter and crisper than ever before. Curators Connie Butler, Neville Wakefield, and the indomitable Klaus Biesenbach are offering up 68 artists, down from a hulking 160 in the 2005 edition. Artists range from bankable names like Kalup Linzy, Ryan McNamara, Tauba Auerbach, and Liz Magic Lazer to still-emerging talents like Amy Yao and LaToya Ruby Frazier, whose achingly beautiful black-and-white photographic portraits of her family members devastated a floor of the New Museum's triennial, "Younger than Jesus." The next Dana Schutz just may be showing over in Long Island City.
Popular in the Community