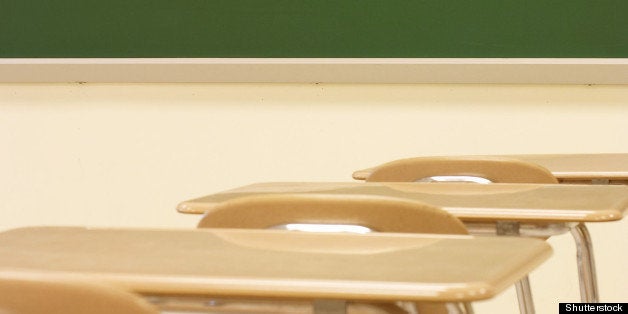 Despite clear evidence that New York City schools are improving, all five of the Democratic candidates for mayor have been attacking the success of the city's progressive education policies and claiming that the results are just not real.
Such attacks reflect a consistent strategy by opponents of education reform to scale back change in various jurisdictions. The strategy involves selectively choosing data and using inaccurate assertions to reach flawed conclusions to support the narrative that change not only fails to produce positive results, but has actually harmed students.
Usually these criticisms and attacks are heavy on rhetoric and personality-centric, while avoiding substantive discussions of which kinds of policies are better for kids and why, as well as whether reforms being implemented have created more high-quality schools and improved student outcomes.
Under the leadership of Mayor Michael Bloomberg and former chancellor Joel Klein, the city's school system was widely recognized as a leader in both policy and practice.
Chancellor Klein established a culture of excellence and high standards, and Chancellor Walcott has continued that focus.
The recent news that 50,000 New York City students are on waitlists for public charter schools demonstrates that families are choosing the new schools in droves. These numbers make a compelling case for continuing -- even accelerating -- the momentum started under Mayor Bloomberg and providing parents access to additional high-quality public school choice options.
There is still much work to be done -- but there is no doubt the city's education system is on a better path because of the leadership of the past decade.
Students and families in New York City -- and everywhere -- deserve a real debate on the issues. They deserve leaders who are going to stand up and lead, even when that means standing up to establishment interests who want nothing more than to turn back the clock and return power to adults and the bureaucracy.
Furthermore, if opponents of progressive policy change want to argue that their preferred policies, like devaluing student learning in teacher evaluations and limiting charter growth, are better for students, they should do just that -- show the evidence that status quo policies are working.
Let's see the studies supporting the assertion that seniority-driven personnel policies help ensure all students have the very best teachers possible in their classrooms.
Further, there should be some teacher survey data out there showing that great teachers are fine receiving little feedback, reward, or professional development based on their performance and impact on students, right?
Show us that it's not necessary to create additional options for families because existing schools can provide enough high-quality seats to ensure every child has access to excellent educational opportunities.
Demonstrate that when it comes to making hard decisions, local school boards are more than capable of moving swiftly to restructure and reform broken school systems.
The truth is, if opponents could make these arguments, they would.
New York City residents should take note -- there's a lot at stake in this year's mayoral election. The debate about schools should be about how to build on the success already accomplished and how to accelerate reforms even more.
Instead, the primary strategy for taking back the change that has led to student progress seems to be convincing voters that the progress didn't actually happen.
REAL LIFE. REAL NEWS. REAL VOICES.
Help us tell more of the stories that matter from voices that too often remain unheard.