We live in a world where children are sold for sex. I live in a world where children are sold for sex. You live in a world where children are sold for sex. Tragically, sex trafficking isn't limited to faraway places, but exists in our own backyards, schools, churches and communities. If you do not believe this is true then you haven't been looking or listening.
The acts that are performed against these already vulnerable individuals can only be called evil because they are incredibly inhumane. Daily, these children are raped, abused and tortured. They are held in captivity where their basic human rights and choices are withheld until compliance is achieved. They are violently beaten physically, but also endure mental and emotional abuse. They are told they have no value and that no one cares. They are constantly given evidence of this truth as their bodies are sold for the profit of one and the pleasure of another. If they wish to be fed, they must reach their daily quota of "dates," which can total eight, ten, to twelve rapes a day. Their busiest hours are between 7:00 a.m. to 9:00 a.m. and 6:00 p.m. to 8:00 p.m. as their customers are traveling from home to work or from work to home before returning to have dinner with their wives and children.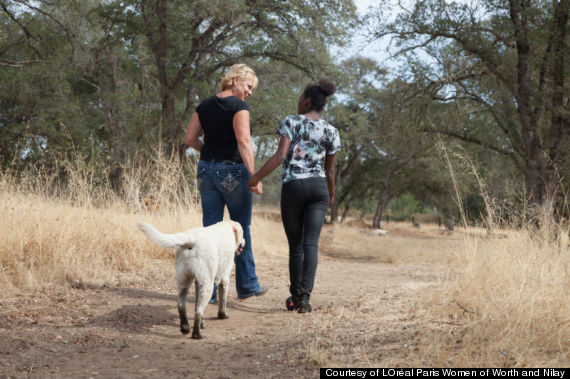 When I learned of this atrocity against children, my heart, my mother's heart broke and I vowed I would do something about this evil. It is what I live for and it is what I will die for. Some days the issue feels so enormous that any small act of kindness I offer, or attempt to offer, is like throwing a pebble into the ocean -- it hardly makes a difference and no one even notices.
Nevertheless, I still fight to speak for those who cannot speak for themselves. In my heart they are my daughters and my children. I do for them what I would do for the ones birthed from my body. I build them a home and call them family. I focus on the one precious life in front of me. I love them until they can love themselves. I believe in them until they can believe in themselves. I dream of their future until they can dream of one on their own.
Unfortunately, I cannot erase their horrific past, answer their gut wrenching questions or explain why this happen to them. But I can walk with them through the memories and nightmares of their past into the potential of their futures. I can equip, encourage and empower them to have the courage to be and do all that they were created for. I see who they are meant to be -- who they were created to be. Before time began, they were created on purpose for a purpose and it is my heart's desire to see them become that person. It takes an enormous amount of courage for them to leave the known for the unknown; for them to believe in their own destiny. Loving these kids is the most difficult thing I have ever attempted in my life, but they are worth it.
This post was brought to you by L'Oréal Paris Women of Worth, an initiative started in 2005 that honors 10 amazing volunteers combatting disease, poverty, sex trafficking and addiction with $10,000 grants each year. Go to WomenofWorth.com to read their stories.
Popular in the Community