Successful practices of Cryptocurrency dragging the attention of online investors and traders as well. The legal acceptance of this digital money worldwide makes it valuable and worthy.
Goldmint: Describing the Idea
Goldmint —Blockchain based platform which operates gold-backed cryptoassets GOLD. The main concept of Goldmint is to create a hybrid investment tool with the advantages of real gold mix with the excellence of cryptocurrency . It will bring stability and will be useful for crypto traders and traditional investors.
Dmitry Pluschevsky, co-founder & CEO, described the way he came to the concept of a decentralized P2P lending market and to the idea of tokenized gold which is likely to become a universal instrument for hedging risks on the cryptocurrency market.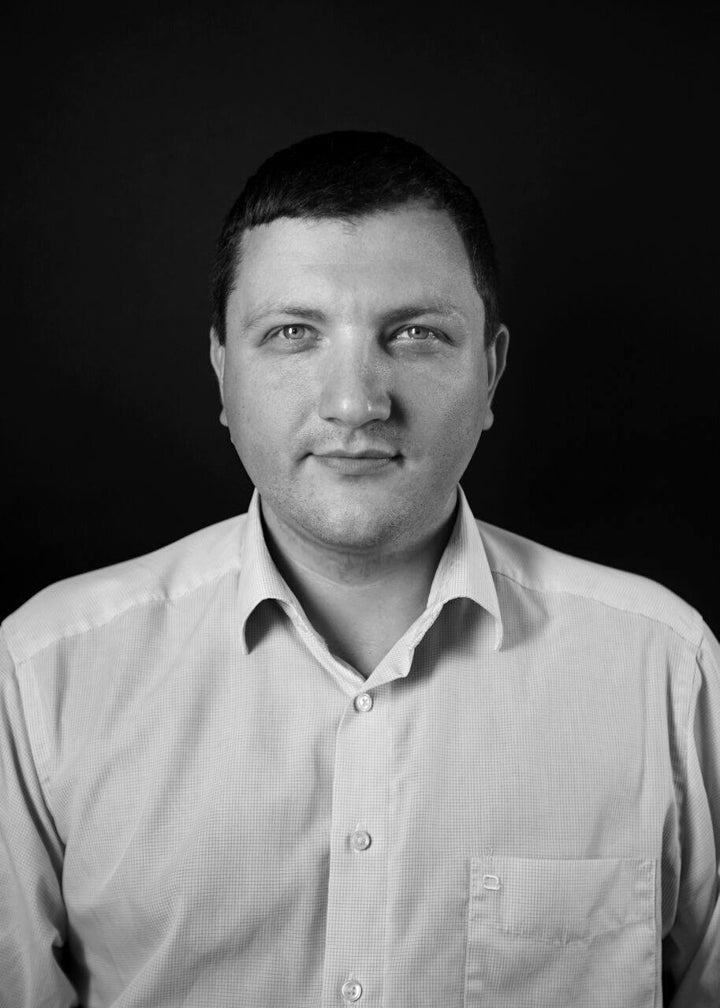 Me : Dmitry, Can you Explain your first learn about the P2P lending market?
Dmitry : In early 2015, I got introduced with the P2P lending market when attending the IPO event of Lending Club as Director of Business Development at Typhoon.vc venture capital. I studied Lending Club's business model and I found out that their unsecured loans were not satisfactory for P2P lending.
There had been too many incidents like the borrowers did not pay back the loan. Thus, the lenders suffered a loss. Also, the process of evaluating borrowers took too much time.
However, the idea of P2P lending and the market sparked my interest. I continued studying the various options available in organizing P2P lending. At one point, I was introduced to the pawnshop market.
Me : What is so distinctive about the pawnshop market?
Dmitry : I believe that the pawnshop concept can be applied as the foundation for P2P lending worldwide. It is a fascinating conservative market that is safe and fair for both the lender and the borrower. It provides great income without any risk and also has "social responsibility."
The borrower would only receive a loan based on the value of the property. In the event of bad credit, in which the borrower does not pay back the loan, they would not be blacklisted and wouldn't be chased by debt collectors.
I was elated and started searching for investment projects with this concept. Apparently, there was none. Naturally, I started thinking to develop my own pawnshop project.
Me : How long did it take for you to realize the project?
Dmitry : It took me one year to do all the preparations and gather a team. I had to convince people who are experienced in running large pawnshop networks and purchasing gold.
Finally, in July 2016, my team and I started a project named LOT-ZOLOTO, which was the first step toward transforming the pawnshop market by buying unclaimed deposits.
Me : Could you explain the concept behind Goldmint project?
Dmitry : Goldmint is a platform where gold is tokenized. It also implements several investment scenarios and introduces a secure P2P lending system.
Initially GoldMint was intended as a pawnshops lending instrument. It was meant to be a system that could allow a person who is located, for instance, in the US to transfer a certain amount of money to our account which we could distribute between Russian, Spanish, Chinese or any other pawnshops, where they would reach the end user and return to the original creditor with guaranteed payable interest. Thus, in order for creditors to lend money to the pawnshops in such a way we need to see all non-cash transactions, because we want to be able to monitor everything that is happening in creditors' accounts. That's how the idea of Goldmint was created.
We introduced three key products for Goldmint. First, it is a digital asset GOLD that is equivalent to 1 oz (31 g) of 999-carat gold. Second, MNT internal token is used for GOLD transaction validation. Third, Custody Bot is a vending machine-like instrument for gold storage and assessment.
Me : Would you provide details about the three products?
Dmitry : Put it simply, GOLD is an asset 100% backed by physical gold or ETF. It is used to implement different investment scenarios, like trust management and P2P lending, which can be a great instrument for hedging risks in the cryptocurrency market.
MNT token is the Goldmint internal currency which plays an important role in GOLD transaction validation. MNT holders validate blocks and receive a reward which is 75% from the GOLD transaction commission. The other 12.5% are transferred to various charity organizations, and the rest 12.5% is kept for the platform's future development.
Automated blockchain-based safe depository Custody Bot is a vending machine-like instrument, which is equipped with a spectrometer, a scale, and a deposit transfer system. We plan Custody Bot to be installed in pawnshops and later in trade centers. This will mark the first milestone in secured P2P lending.
Me : What technologies do you use to implement the platform?
Dmitry : For the technology side of Goldmint blockchain, it all depends on Graphene Open Source solution, has been tested in a variety of large projects. This does not require us to develop blockchain from scratch. Instead, we will adapt a solution.
Me : As far as I know Goldmint's ICO starts on 20th of September 2017. What types of tokens will you be selling during the ICO, Gold or MNT?
Dmitry : During the crowdsale MNT (pre-launch) will be on sale. MNT will give you the right to certify the transactions with GOLD tokens, and allow you to receive a reward for the accomplishment of this action. We held a pre-ICO in the spring 2017 and succeeded to collect $600,000 in 36 hours. During the coming ICO we plan to sell 7 million MNT tokens at a price of $7 each. As for today, we already have more than 3000 applications for participation in ICO from investors all over the world.
Me : thanks for your time Dmitry, We are hoping a bright future for Goldmint after that very notable start.
Popular in the Community