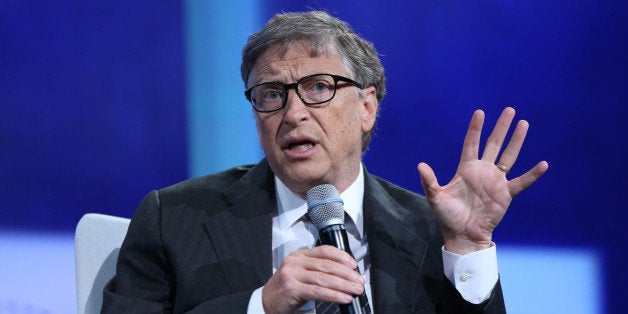 Smart business leaders know what's good for the environment can also be good for the economy.
On Monday, Microsoft Corp. founder Bill Gates and 28 other business leaders announced they will invest billions in seed capital in new energy technologies through their new Breakthrough Energy Coalition. The group's goal is getting cutting-edge clean energy companies across the so-called "Valley of Death" (in venture capital speak) between innovation in the research lab and success in the marketplace.
In connection with the Breakthrough Energy Coalition, President Obama and leaders of 20 other countries also announced in Paris an agreement called Mission Innovation to double government investment in clean energy research and development over the next five years.
This combination could be that clean energy moonshot program we've long needed.
The smart money is betting on clean energy in other ways too:
*Goldman Sachs recently announced plans to nearly quadruple its investments in solar, wind, energy efficiency and other clean energy opportunities. Goldman plans to invest $150 billion in clean energy by 2025.
*More than 400 investment firms that represent $24 trillion in assets signed a statement in advance of the Paris summit urging world leaders to take action on climate change because of the economic problems it's creating -- and because of the economic opportunities that come with clean energy.
That's all good, but we need more.
There are good reasons why investors and businesses want action on climate change.
As Department of Energy Secretary Ernest Moniz put it in a Boston Globe opinion piece: "New energy supply, demand and infrastructure technologies will generate expenditures at the trillion-dollar scale.
"Benefits will surely accrue to the early innovators."
Just ask guys like Bill Gates about that.