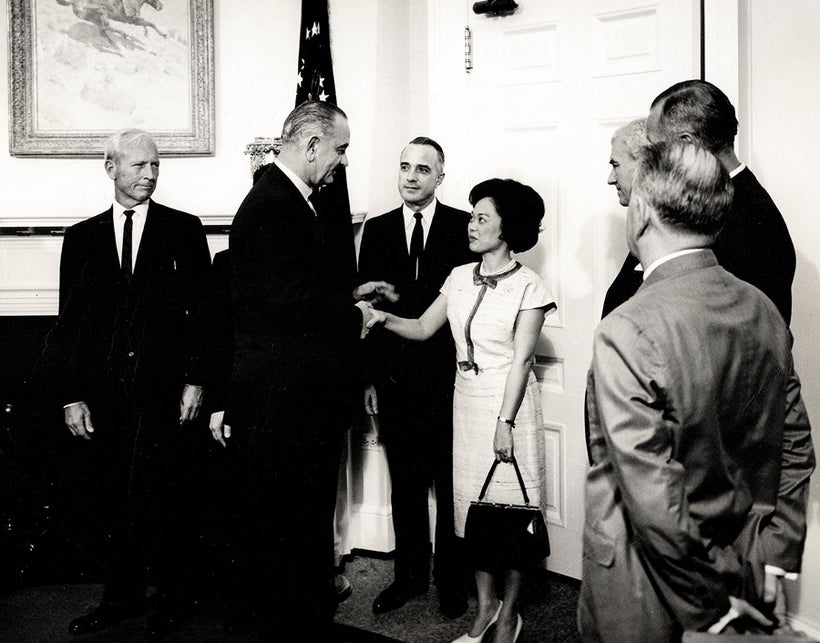 A Gap I Mind
I have a hidden talent: I can name all 45 American presidents in chronological order.
Unimpressed? Well, then get this: I can name them, in chronological order, going forwards and backwards.
Yup, uh-huh, you may now erupt in oooohs and aaaahs.
Okay, so it's not exactly a talent, and it's hardly even useful. But as a political geek since childhood – in the 3rd grade, my life ambition was to one day become POTUS – I've invested an abnormal amount of energy, for someone without a poli sci graduate degree, in reading up on governmental goings-on.
Among the things that helped me to learn the order of the presidents were presidential posters. Such visual aids are, of course, affixed to the walls of many American classrooms, and they more or less look like this: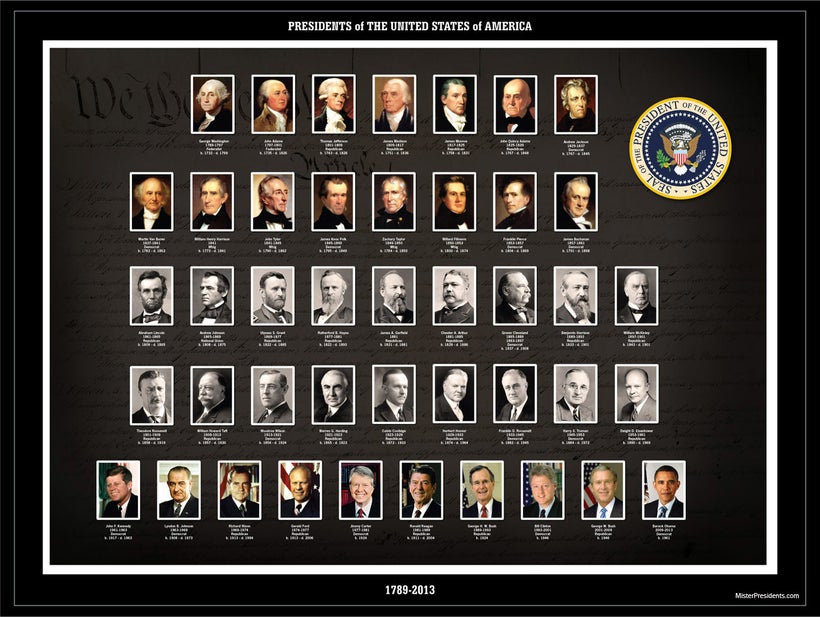 I LOVED to stare at these in my youth.
In recent years, though, I've avoided them. It pains me to see that every president has been male, and all but one white. I know those presidential portraits will diversify; there will eventually be women as well as men, and there will be more people of color.
But unless a woman wins the White House in either 2020 or 2024, my daughters will go through their entire K-12 schooling without seeing a female POTUS on those posters. And I'd hate for that to happen. With all the discouraging sexism my girls are bound to experience as they grow older, I want them to see a woman on those posters as proof that in America, girls can truly be anything they aspire to be. Despite the misogyny that still pervades our society, I want them to feel in their bones that nothing, even the "highest, hardest glass ceiling," still stands in their way.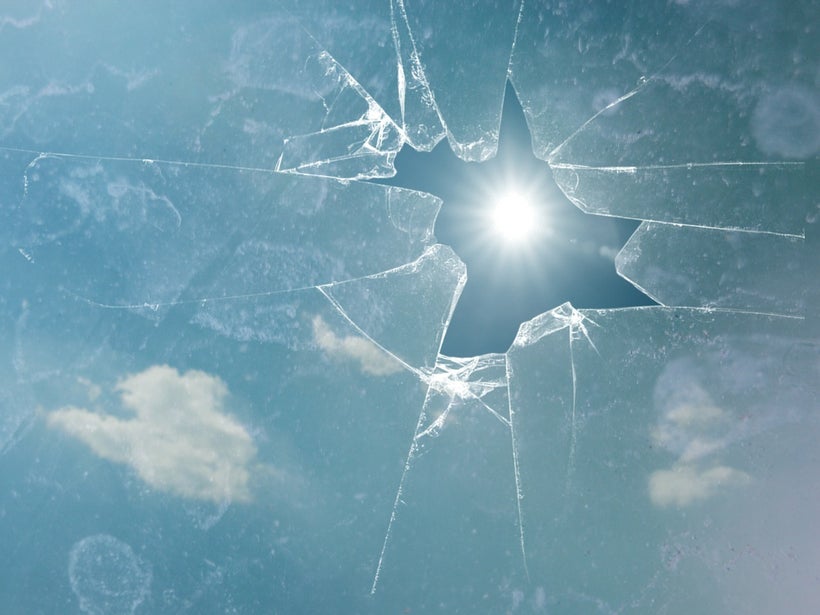 But those presidential posters, though they accurately reflect history, convey the opposite. The absence of a woman subtly tells my daughters and all girls that when it comes to the highest positions of power in America, women need not apply.
Little boys and little girls in equal numbers, when they're seven years old, want to be president of the United States when they grow up. But then you ask the same questions when they're 15 … and you see this massive gap emerging.
That's just completely unacceptable to me – for my daughters, and for anyone else's. And it underscores the importance of female role models, sheroes that girls can point to and say, "If they can do it, I can, too!"
Wonder Women
One of the nonprofits shattering glass ceilings, in politics and in fields across the board, is Los Angeles-based CAUSE, the Center for Asian Americans United for Self-Empowerment. For a quarter-century it's been working to increase Asian American participation in civic life. Among its many activities, CAUSE conducts voting drives and educates citizens on important matters in their communities.
But CAUSE is also doing much to empower women. Though its mission statement does not explicitly say so, and a great majority of its current board members are men, CAUSE has been quite intentional about inspiring, connecting, and equipping women for political and social impact.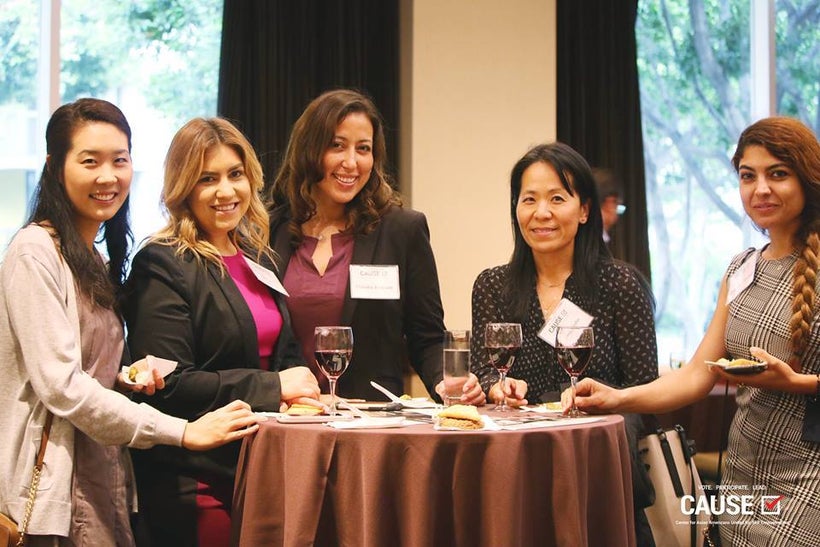 I mentioned this to CAUSE Director of Programs Lindsey Horowitz at the organization's recent Women in Power Networking Reception at downtown L.A.'s Omni Hotel. She pointed out that the current executive director, Kim Yamasaki, is far from the first woman to serve in that post, and that these women have done a lot to make CAUSE such a woman-affirming organization.
Other strong, gifted Asian American women have noticed and joined up. The vast majority of CAUSE's current staffers are women, as are 13 out of its 15 summer Leadership Academy interns.
Highly accomplished and recognized Asian women have noticed, too, and lended their support. Recent speakers at CAUSE events have included Rep. Judy Chu, journalist Lisa Ling, Sen. Mazie Hirono, Sen. Tammy Duckworth (at the time the Assistant Secretary of Veteran Affairs), and Sen. Kamala Harris (at the time the Attorney General of California).
The presence of these women at these events has been powerful, providing potential role models from whom other women in attendance can draw inspiration and wisdom. And the June 1 Women in Power reception featured its own slate of highly accomplished female Asian speakers, each bringing a message of encouragement and empowerment.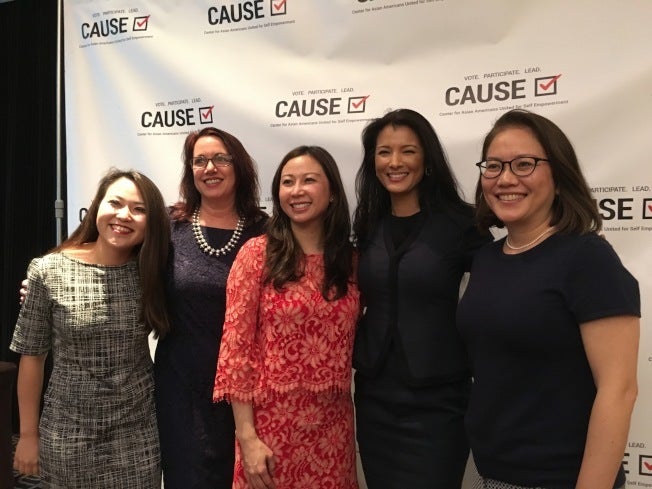 She also related that she had only just been promoted to office managing partner when her baby came. But she still took a full maternity leave, refusing to bow to anyone's unspoken expectation that her new position meant she had to sacrifice family time. "Why do women need to change? Why not male-dominated industries?" she asked rhetorically. "Be yourself."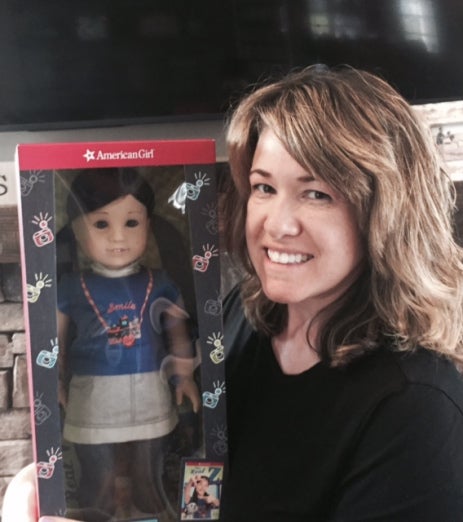 Among the things she encouraged the audience to do was to advocate for one another. "Use your influence to celebrate and support Asian American progress," she said, explaining that such influence could take the form of something as small as a tweet or social media post. She added, "Take advantage of your shared identities and values. Don't be shy to ask for help, likewise … don't refrain from giving AAPI women the advantage."
Actress Kelly Hu, known for her many roles in television and film, concluded the reception's formal programming. She recalled how her mother discouraged her uniqueness as a child, saying things like, "Don't be too loud," and "Don't stick out." Kelly said she understands that her mom was trying to protect her, but it stifled her personality.
Her mother also encouraged her to take up a traditionally valued vocation like those in medicine, engineering, and law, but that just wasn't her. In 1985, she became the first Asian American to win the Miss Teen USA pageant, boosting her budding career as a model and actress. Her closing question for the reception audience reflected her life journey: "What is the story you are creating for yourself?"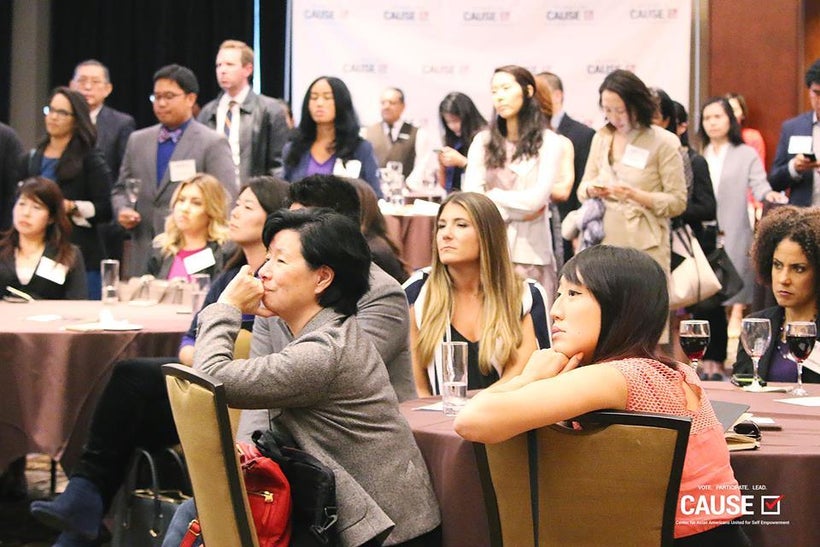 Real-life Sheroes
All of this reminds me of what Academy Award-winning actress Geena Davis often says: "If she can see it, she can be it." Geena believes that so strongly, she founded the Geena Davis Institute on Gender in Media, which has done incredible, even high-tech work on the disparities between male and female characters in television and film.
We may still be awaiting our first female POTUS. But as CAUSE shows, there are many female role models for girls like mine to see and believe that they can also push past the sexist limits of our society. For that matter, boys and men should endeavor to follow their examples, too!
I'll conclude by asking a question, and I invite you to answer on social media. Who is an Asian American woman that has been an example, mentor, inspiration, or role model for you?
Perhaps it's one of the women I mentioned earlier in this post. Or maybe it's your mom or someone who's been like a mom to you. I'd love to hear your responses.
One Asian American woman who has inspired me, and whom I've talked about with my daughters, is the late Rep. Patsy Mink of Hawai'i. She's best known as the first woman of color to serve in the United States Congress. But she's also known for spearheading the civil rights legislation we call Title IX.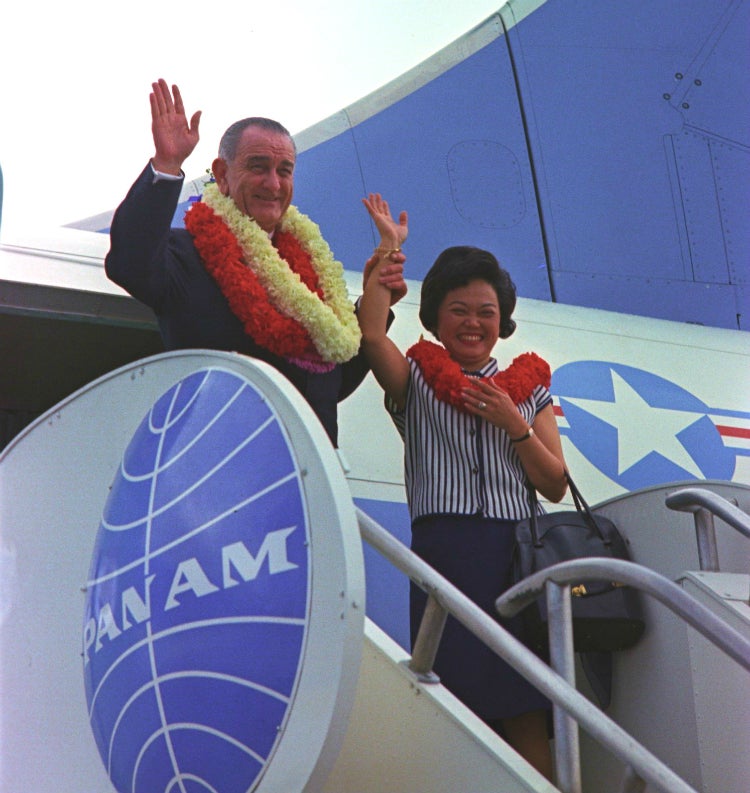 My daughters have been familiar with Title IX for a couple of years already; they first read about it in (of course) the American Girl books based on the character of Julie Albright, Ivy Ling's BFF. I've explained to them that an Asian American woman, Patsy Mink, led the charge for that law, and that she blazed a trail for women in government in other ways as well.
In a way, CAUSE empowers women to follow in Patsy's footsteps! I certainly hope my daughters do, regardless of the vocations they choose when they're grown. I'll try to emulate her in my own life, too.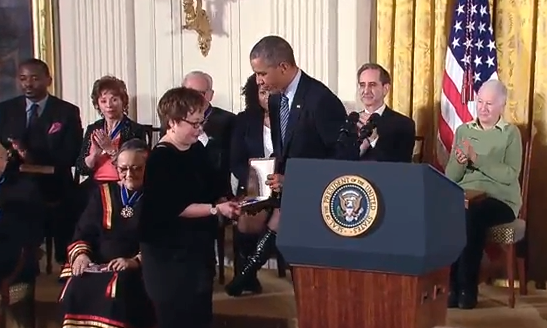 I look forward to hearing from you!
Learn more about CAUSE at its website. And don't miss its Women in Power Annual Leadership Conference, taking place on Friday, July 21, from 9 a.m. to 3 p.m. at L.A.'s Millennium Biltmore Hotel! Registration details will be forthcoming on the CAUSE website and on the CAUSE Facebook page.
Calling all HuffPost superfans!
Sign up for membership to become a founding member and help shape HuffPost's next chapter
This post was published on the now-closed HuffPost Contributor platform. Contributors control their own work and posted freely to our site. If you need to flag this entry as abusive,
send us an email
.