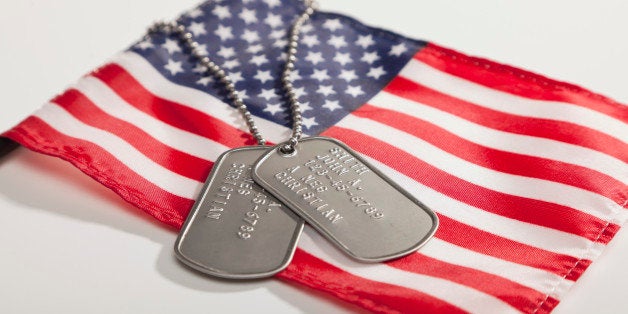 At this time of year, we think of our family members and friends who served in the armed forces in a much different way. They were young men and women with hopes and dreams, and yet they volunteered to serve their country when freedom for ourselves and others had to be preserved.
Many died, many more were injured, and for all of them, the experience of war changed their view of life forever.
The price to preserve freedom is always a costly one, but it offers a lesson that every school child and adult in America should be reminded of again and again. These are lessons of history that can never be forgotten for the sake of those who died during two World Wars, and for the sake of those who died in Korea, Vietnam, Iraq and Afghanistan.
Throughout our history, ordinary men and women rose to the call when their country needed them. They were ordinary men and women with a noble purpose who returned to civilian life, changed forever. They were ordinary men and women who became heroes.
Their stories are what Americans remember when we think of the armed forces and the countless nameless heroes who sacrificed for all of us, nameless heroes who are family members and friends.
We value our veterans. In fact, three-quarters of Americans believe the armed services contribute more to our society's well-being than any other profession, and a recent poll by Pew Research Center showed that of the 10 occupations surveyed, the military ranked first for their contributions to society, followed by teachers and medical doctors.
America has been vocal in saying "thank you" to our troops for what they have done and recognizes military service often can lead to personal crises. A day seldom passes when we do not read about the challenges our 22 million veterans face -- from drug addiction and joblessness to a high rate of suicide, domestic problems and mental-health issues.
There are a growing number of programs for our returning troops, such as the U.S. Chamber of Commerce's Hiring Our Heroes program, which offers career guidance and job fairs. Most recently, there have been efforts to provide job counseling, whereby veterans are given the skills to move from the military to the corporate world.
Among the many programs of corporate social responsibility, assistance for the nation's armed services should be right at the top of the list.
In 2009, Bigelow Tea created a special package designed solely as a thank you card for our soldiers, and we called the project "Tea For the Troops." Then, working with the USO, we sent more than 3.4 million tea bags in these specially designed boxes to U.S. troops as our way of saying thank you for their hard work and dedication.
The tea was delivered to Iraq and Afghanistan and USO facilities in airports where troops stay on their way to and from their deployment, along with Veterans Administration hospitals and VFW chapters.
This is the least we can do to thank them for the sacrifices they make so we can enjoy the freedoms we all share. In our own way, each of us -- companies and individuals -- should express our gratitude for what these military men and women have done so selflessly. And we should show our appreciation not only on Veterans Day, but throughout the year.
Calling all HuffPost superfans!
Sign up for membership to become a founding member and help shape HuffPost's next chapter