After a week of pointed questions from Congress and the Federal Emergency Management Agency, Puerto Rico's governor has canceled a contract with a company that was intended to rebuild the island's ravaged power grid. Based in Whitefish, Montana, with only two full-time employees and a founder that was personal friends with the Secretary of the Interior, Whitefish Energy Holdings had scored a $300 million deal to restore electricity to Puerto Rico in the wake of Hurricane Maria.
Nearly six weeks after the hurricane, however, the majority of Puerto Rico still lacks electricity. As the public ponders what Whitefish Energy has done after entering into the contract on October 2, it should also consider what the Puerto Rico Electric Power Authority ("Prepa") didn't do beforehand.
Prepa did not issue an open request for proposals. It did not conduct a public evaluation of bidders for such a large and important contract. It did not share the results of any background check on the history of the company and its capacity to effectively undertake such a large job. It did not ask the American Public Power Association to activate a mutual aid agreement which would allow experienced grid workers from other public utilities to come to the island's assistance, as they did in Florida after Hurricane Irma.
Instead, in the words of its founder, Whitefish got the job because it picked up the phone.
Prepa's ad hoc, nontransparent approach to doing business has no place in an era of increased natural disasters. The 21st century abounds with examples of corruption spiking in the aftermath of an extreme weather event, be it Hurricane Katrina (2004), the Haiti earthquake (2010), or Superstorm Sandy (2012), to name a few. This phenomenon occurs because the rush to restore basic services and provide humanitarian relief is too often accompanied by a lack of oversight. But urgency is no excuse to disregard quality controls.
Transparency and accountability are essential aspects of natural disaster resilience. The Department of Justice absorbed this lesson after Hurricane Katrina, when mismanagement and waste in New Orleans were such that the Department created a National Center for Disaster Fraud, intended to direct investigative resources and specialists to prevent and uncover corruption and fraud including procurement fraud, charity fraud, insurance fraud and more in the wake of natural disasters. Since 2013, the European Union has maintained an Emergency Response Coordination Centre, fully staffed and equipped to respond to several emergencies in the EU that may occur simultaneously, so that the continent can provide relief and recovery in the event of a disaster in a prompt, methodical, and efficient manner.
In the words of the House Committee on Natural Resources, "unexpected exigent circumstances may necessitate that certain emergency relief contracts may be pursued and acted upon expeditiously. Transparency and accountability in government contracting, however, is not to be compromised." If it is, a vicious circle ensues: reconstruction takes place inefficiently and- in the worst case- without regard for long-term durability. Sooner or later, the next natural disaster occurs. And once again the rush to rebuild and mismanagement have their day.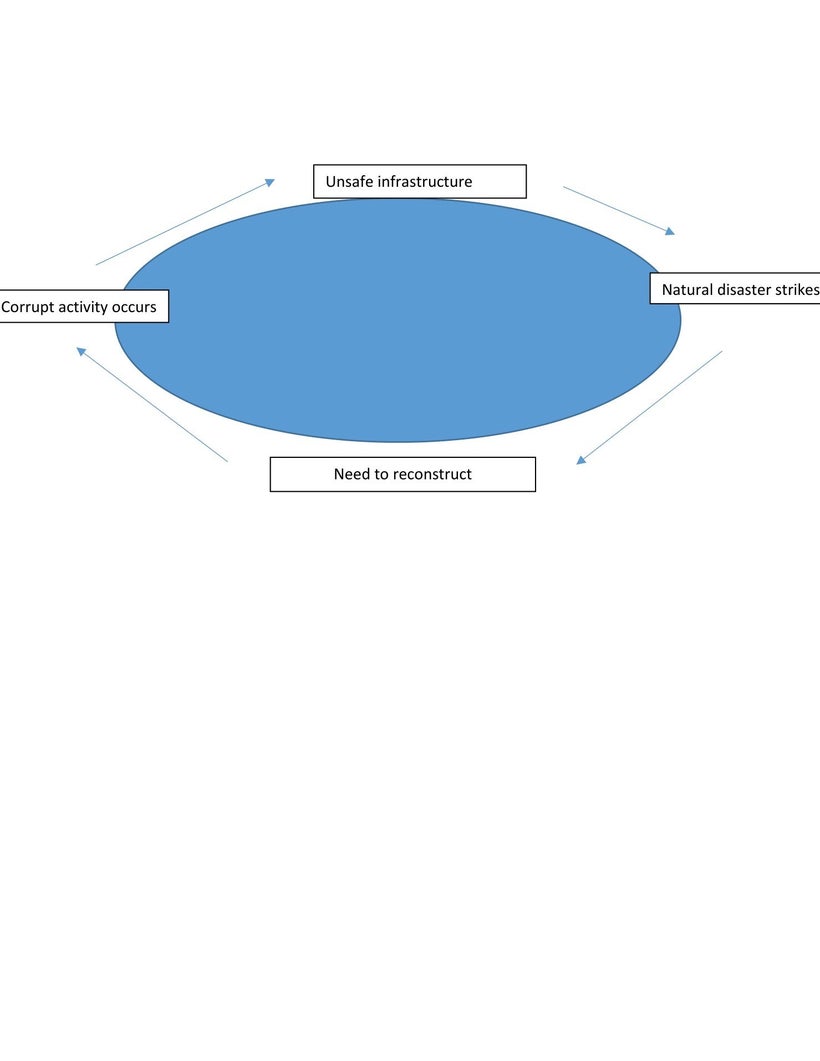 Having backed out of the contract with Whitefish, the director of Prepa and Puerto Rico governor Ricardo A. Rosselló have a second chance to vet proposals to restore power to Puerto Rico in a safe, timely, and cost-effective manner. Public officials not limited to Puerto Rico must take the hint: disaster preparedness must include anticorruption preventative measures and a commitment to transparency in post-disaster procurement. In an era of extreme weather, nothing less than our public safety hangs in the balance.
Calling all HuffPost superfans!
Sign up for membership to become a founding member and help shape HuffPost's next chapter
This post was published on the now-closed HuffPost Contributor platform. Contributors control their own work and posted freely to our site. If you need to flag this entry as abusive,
send us an email
.