Becoming a star in the thriving field of tween and teen television gives you many benefits, one of which is not a guarantee you can remain a star once you age out of that demographic.
So 18-year-old Ciara Bravo, who in her younger-teen years built a big following as Katie Knight on the Nickelodeon hit Big Time Rush, is carving out her own path to the next level.
After a season on Fox's Red Band Society, she'll now be a main player in the new Fox drama Second Chance, which premieres Jan 13 at 9 p.m.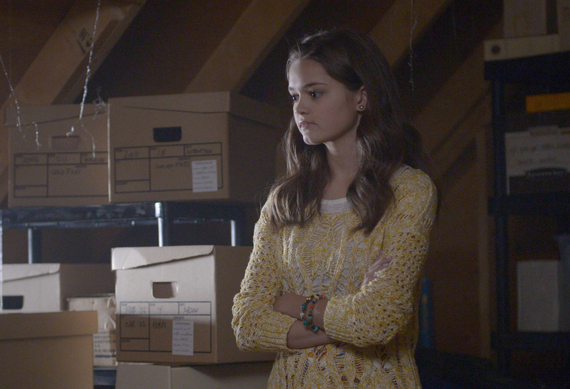 "I guess I am propelling myself into an older demographic," she says. "But one of the things that's nice about starting your career younger is that fans who liked you before can grow up with you. That's pretty awesome."
Having that core of younger fans "is also great on social media," says Bravo, since that age group spends roughly the same amount of time on social media that it spends on breathing.
"You can't make everybody happy on social media," she says. "I just try to keep it real and I've been lucky that I've always had a lot of positivity."
Bravo has nothing bad to say about her five years on Big Time Rush, which wrapped up in 2013. She just says she was ready to move on, and she sees Second Chance, like Red Band Society, as a great opportunity.
"It gives me a chance to show I'm capable of more than making snippy comments and rolling my eyes," she says. "Not that there's anything wrong with what I did on that show. I loved it. But I want to do other things, too."
Gracie, Bravo's character on Second Chance, is the granddaughter of the main character, Jimmy Pritchard (Robert Kazinsky).
Jimmy was a corrupt sheriff who was forced into retirement and killed in a robbery at the age of 75. Through a little futuristic maneuvering, he is brought back to life - thus the show's title - as a young man with a shot at doing things differently.
His son Duval (Tim DeKay), a good-guy lawman, doesn't realize he is now dealing with his younger father. But Gracie shows early signs she might be catching on, making her much more than an incidental character.
Gracie is really smart in general, which already separates her from the stereotypes often slapped on teenage female characters. It also creates challenges in keeping her credibly human and multi-dimensional.
"Portraying intelligence can be done in many ways," says Bravo. "Sometimes it's what she says. Sometimes it's the way she does something, or the way she looks at someone, or it's something she doesn't do.
"And even though she is very smart, she's still a young teenage girl. She doesn't know everything."
One of the things Bravo liked about Second Chance when she read the scripts, she says, is that nothing in it is just one thing.
"The show doesn't fall into any one category," she says. "It has the sci-fi aspect, but it's also a family drama. So even though it does have the sci-fi, it feels real. It feels believable. It doesn't feel like it's taking place in another world."
In a way Bravo has spent time in two worlds herself, since she's been acting since she was 9.
"You learn from everything," she says. "The Big Time Rush experience showed me that I had the potential to be funny, which is awesome. Then on the other shows, I'm getting the chance to show other sides."
She doesn't have any specific long-term plan, she says, "because the entertainment business is so fickle. Unless you're George Clooney or Jennifer Lawrence, you can't really make that kind of plan.
"You can tell your manager or agent you're really interested in some kind of role, but you also can't be super-picky or you won't work. You have to see yourself as an artist and as a business. I just try to play it as it lays."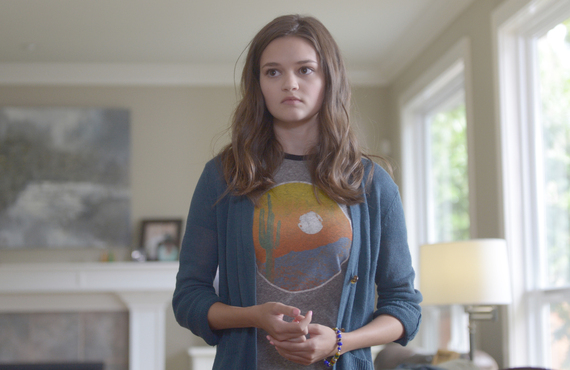 She does say that down the line she'd love to try directing.
"When I applied to college last year, I applied for directing," she says. "When I'm on a set, I try to pay attention to how it's done, so I can figure out what I might be able to do and what I should leave to the professionals."
Where she might start off, she says, is with documentaries, "maybe about people in different cultures whose stories we haven't heard."
Since Bravo doesn't turn 19 until March, it will be a challenge to make her 20s as busy as her teens. She's working on it.
Calling all HuffPost superfans!
Sign up for membership to become a founding member and help shape HuffPost's next chapter