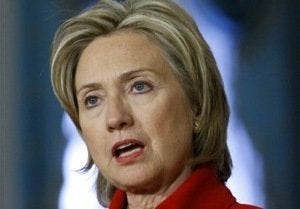 Imagine a world where shares are traded in TOMS Shoes, where your broker recommends a stock empowering women in third-world Rwanda, or where you purchase a bond in Teach For America that earns you a financial return while you support the education of America's under-privileged youth. Sound impossible? Welcome to the world of social capital markets, where investors seek to earn a positive financial return while simultaneously investing in companies that do good. If the results of the enormously successful Social Capital Markets conference which wrapped up earlier this October in San Francisco are any indication, there may be a pool of $120 billion in capital waiting for the right investment opportunities in businesses that do good, fulfill a social mission and serve those in need -- in other words, social enterprises.
The social entrepreneurship movement has grown by leaps and bounds over the past year. Early arriver TOMS Shoes has now received mainstream acceptance, having given away over 1,000,000 pairs of shoes to children in need all around the world as a result of their marriage of shoe-buying and shoe-giving -- a Buy One, Give One business model that could revolutionize how social needs are met and goods delivered across the world. And as the recent Social Capital Markets, or SOCAP, conference has shown, the mainstream is beginning to identify a large-scale investment opportunity in social businesses.
Now, Secretary of State Hillary Clinton is throwing her hat in the ring in moving the social entrepreneurship movement forward. In a recent speech to the Commonwealth Club of California, Secretary Clinton lauded social entrepreneurs, saying that "Social entrepreneurs who marry capitalism and philanthropy are using the power of the free market to drive social and economic progress."
Secretary Clinton's endorsement of the social entrepreneurship movement was framed in the speech as working in alignment with the State Department's strategic goals of fostering innovation. As such, in that same speech Secretary Clinton announced a bold partnership that has stirred the social entrepreneurship community and could serve as critical galvanic support for bringing both the movement at large and specifically social capital markets one step closer to the mainstream. The State Department is partnering with SOCAP to co-host a conference next year on social capital markets, to be called SOCAP@State.
I also urge you to become involved with the social entrepreneurship movement, which is proving every day that there is money to be made through socially responsible investments. Putting financial and social capital to work is one of our goals. And next year we will host a conference for social entrepreneurs and investors in Washington, called SoCap -- s-o-c-a-p -- @State.
The HUB LA, a Los Angeles-based social enterprise with ties to the social capital markets movement, reported on the announcement earlier this week, and secured this statement from a State Department representative close to the creation of the historic partnership betwen SOCAP and State. Says Lala Faiz, Senior Partnerships Advisor working in the Global Partnership Initiative for the State Department:
We are acutely aware that supporting the growth of social capital markets can advance our nation's interests and values around the world. Thus, we are bringing SOCAP to State in Fall 2011 to highlight the work of leading investors, social entrepreneurs, public sector agencies and policy-makers. We aim to secure commitments that will further innovation and the expansion of social capital markets.
The implications for the social entrepreneurship movement are quite heady. As social capital markets develop and begin to deploy investment opportunities for the investor class to drive capital to social business, capital flows in the United States will be able to support companies that both do good and deliver a positive bottom line. The arrival of a robust social capital market to the financial system could very well prove positively world-changing for the ways capital and investment are sourced in this country over the coming decades. A tremendous amount of social good and, importantly, positive financial returns, could be the result.
Related
Popular in the Community