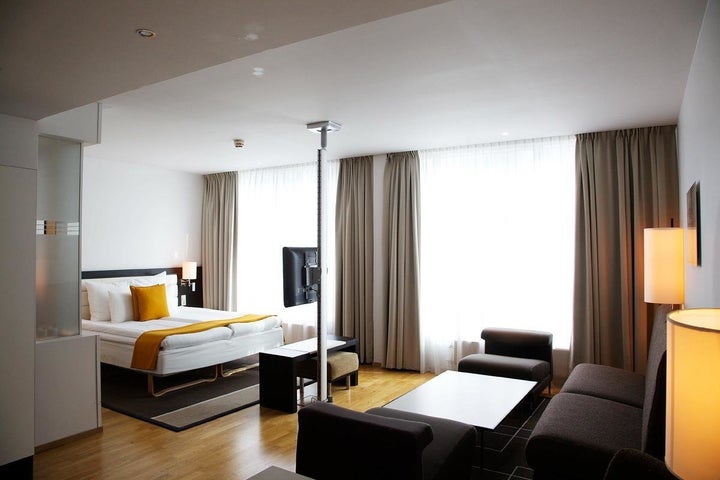 A new promotion in Stockholm is putting a new spin on the phrase "hotel art."
Guests who check in to the Clarion Hotel Stockholm can get their room night comped if they submit an original work of art as a form of payment.
"It all started with the fact that our general manager's grandfather was an artist," Tess Mattisson tells the Swedish newspaper.
You needn't be the next Warhol to submit, either: The Clarion says it will accept pretty much anything as art, as long as guests fill out the proper form prior to booking.
Though the promotion just began this month, Mattisson says, "We've had an overwhelming response."