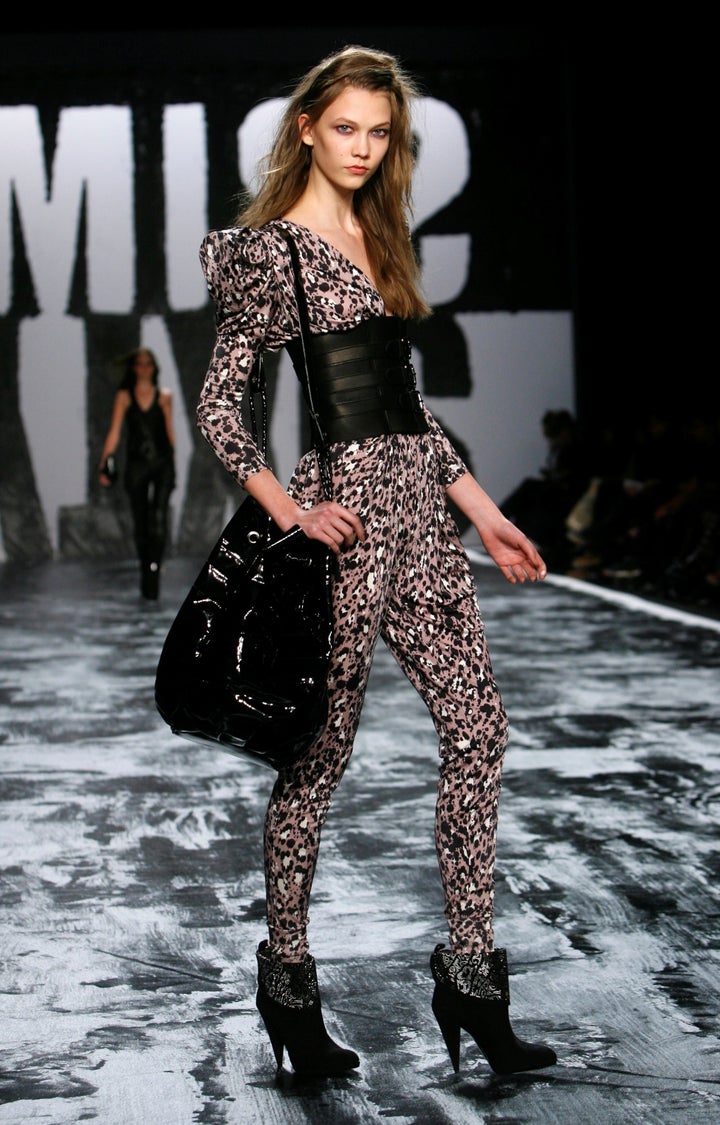 What's black and white and neon all over? Mid-Fashion Week under the Tents at Bryant Park. That's Michael Kors, Narciso Rodriguez and Marc Jacobs for Fall '09.
Narciso does what he does best: very fitted architectural outfits for sleek urban warriors. There's a new take on the turtleneck with what he calls the "X neck." Also new: body suits that bring a certain catlike grace to his already oh-so-sleek style. Amid a mostly serious black and white palette he intersperses colors he calls "highlighter yellow and pink and citrine yellow green. These are definitely not colors ever found in nature. Michael Kors had similar color thoughts. Lots of black and white (and charcoal grey) punched up by only-found-in chemistry colors like acid yellow, neon pink and something he calls "safety"... as in the orange you find on highway safety cones. But Michael, in one of his best shows ever, is all business. His serious power suits and dresses constitute homage to the workingmen an women of our country. At least those of us who still have jobs. The business of America is business, after all. And after all of Michael's past inspirational trips to vacation hotspots like Capri, Greece and Palm Beach, this year he's staying home with his nose to the grindstone. But all work and no play might make Michael a dull boy... so he throws in some pizzazz in the way of hot colors.
Also newly neon: Marc Jacobs who, unlike everyone else with rare exception this Fall 09 Fashion Week, forgos the Black and white. He not only does neon, he goes absolutely gaga for the 80's. Big bold shoulders and shapes all done in a riot of color. Not only neon, but also every other color in the rainbow. His take on the recession??? Fugghedaboutit!!!!